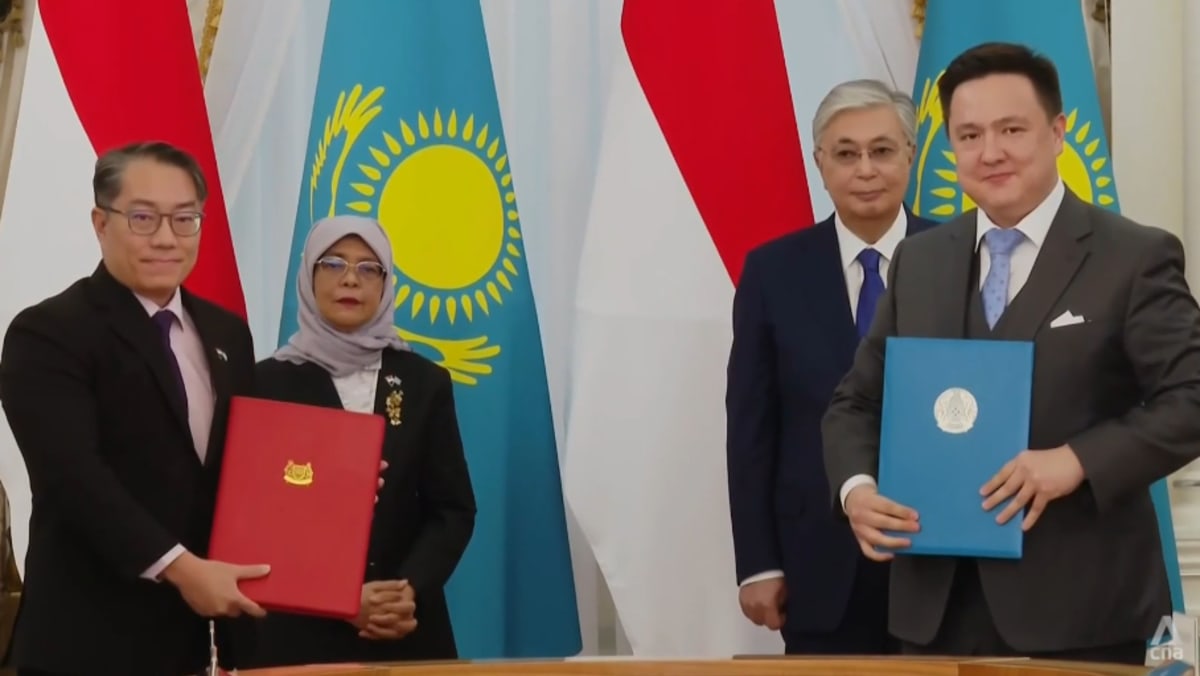 Mdm Halimah received the highest Order of Dostyk (Friendship) from President Tokayev, which she described in her Facebook post as "a testament to the strong friendship between our two countries".
She also invited the Kazakhstan president to make a state visit to Singapore next year.
BUSINESSES COLLABORATION
Speaking to business and industry leaders at a forum in Astana, Mdm Halimah called on Kazakhstan firms to explore business opportunities in Singapore, and use the city state as a hub to engage the broader Southeast Asian region.
She noted that while Singapore firms have already made some inroads into Central Asia over the years in sectors like logistics, digital connectivity and capacity building, there is still much room for collaboration.
"Against the backdrop of an increasingly complex and challenging global environment, the importance of economic resilience and diversification have been brought to the forefront. In this regard, Singapore continues to seek and be open to new partners and businesses," Mdm Halimah said.
"Likewise, Kazakhstan is an attractive destination for companies globally and there is scope to expand our economic partnership."
Mdm Halimah's state visit is the first by a Singaporean president to Central Asia, and comes as both nations commemorate three decades of diplomatic ties this year.
She will next visit neighbouring Uzbekistan from May 23 to 25.