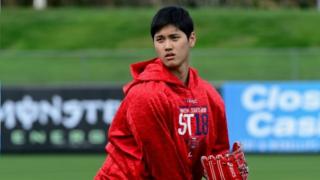 2023-12-10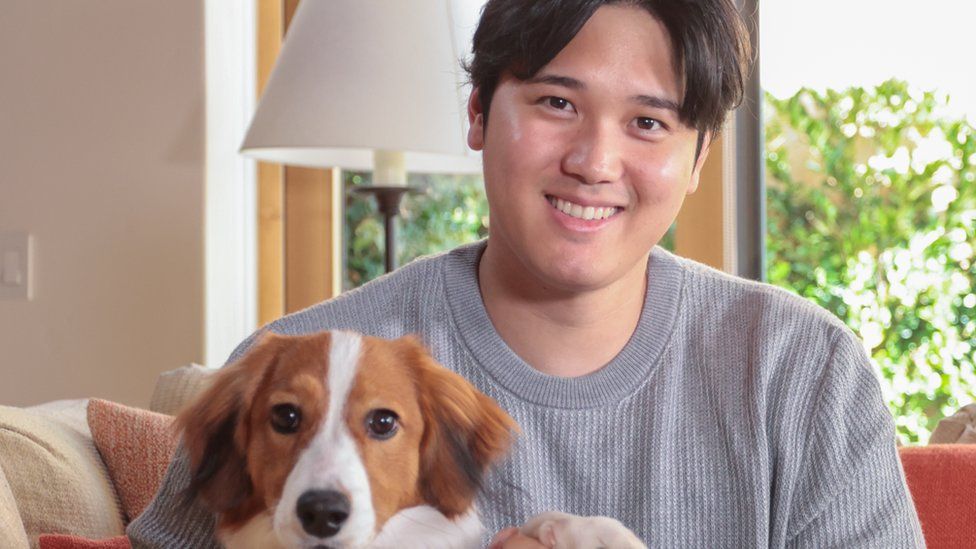 His recent elbow surgery did not stop the Dodgers from offering the eye-watering 10-year deal – smashing Mike Trout's $426.5m 12-deal contract signed in 2019, previously the largest in Major League Baseball (MLB).
The 29-year-old superstar, nicknamed "Shotime" has been described as the "best player ever" and is often referred to as "unicorn". He has previously drawn comparisons to Babe Ruth for his ability to pitch and hit in the same game.
Last month, he was voted the most valuable player for the second time since 2021. What is unique about the achievements is that he received unanimous votes on both occasions and that is a first in MLB history.
And his global fame has already surpassed that of other Japanese players who moved to the US before him, including Ichiro Suzuki, Hideo Nomo, Hideki Matsui, Yu Darvish and Masahiro Tanaka.
In addition to Ohtani's baseball skills, his clean-cut image and a lack of scandals and tabloid gossip about his social life, have turned him into a brand advertisers and marketers are clamouring for.
But the baseball prodigy is known to be extremely picky about activities outside the sport as he does not want any distraction from his first love.
"Ohtani doesn't drink, doesn't smoke and doesn't care about money, which is part of his unique charm," says Robert Whiting who has written several books on Japanese baseball.
"In a game in which so many seem consumed by greed and entitlement, he is a purist – a warrior monk – who only cares about becoming the best baseball player in history."
The shortfall can also be attributed to MLB's rules under which an incoming international player under the age of 25 is only eligible for the league's minimum salary.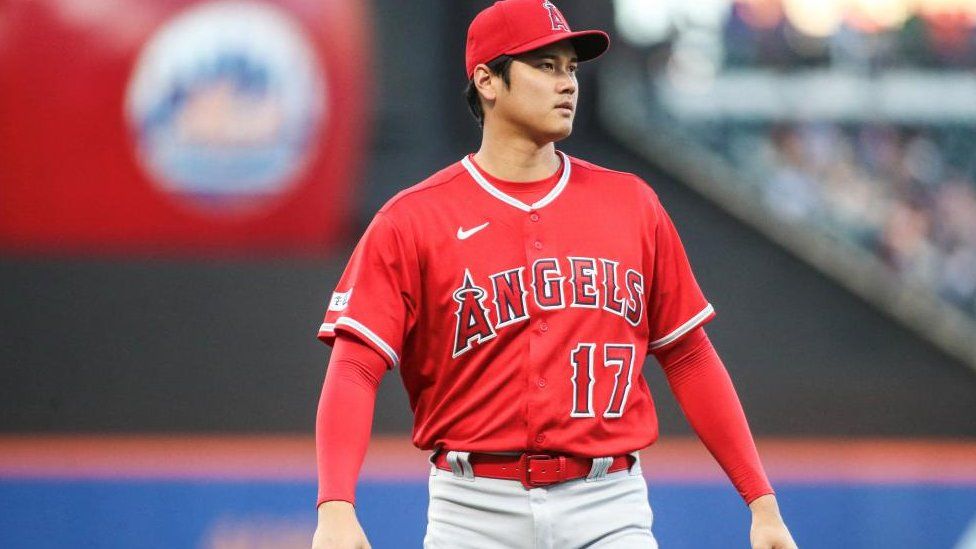 But the money has been following Ohtani. His endorsement portfolio has grown from $6m in 2021 to at least $35m this year, according to Forbes. Add that to his salary and he is estimated to have raked in around $65m in earnings for the 2023 season, which would be another MLB record.
It is also felt in merchandise and ticket sales, bringing in millions of dollars in revenue every year for his team.
"For an individual athlete to generate this level of economic impact is unheard of," said Prof Miyamoto, adding that it is equivalent to when a popular Japanese baseball team wins the Japan Series.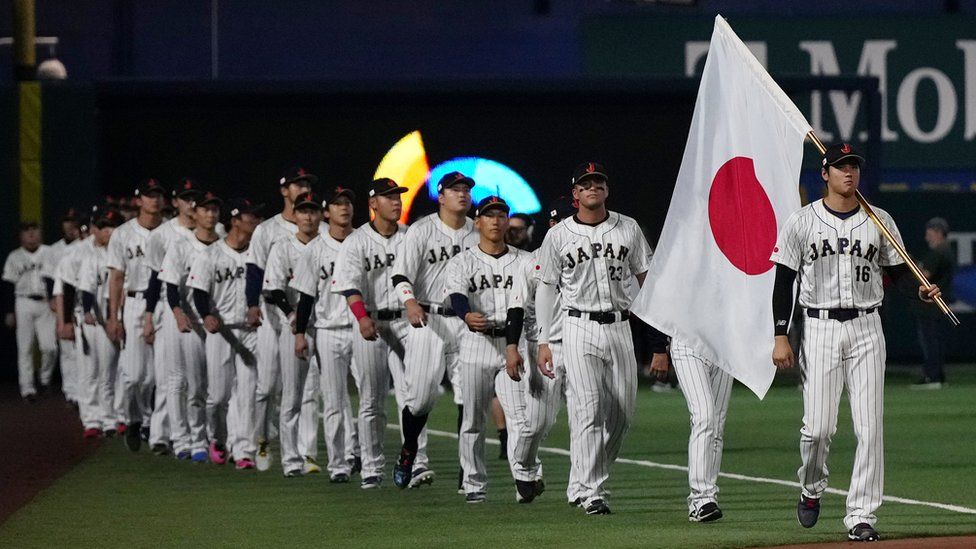 Japan's hidden export gem, top baseball players, have been settling into the US turf for almost 30 years.
In 1995, Hideo Nomo – nicknamed "Tornado" – became the first Japanese player to join an MLB team.
This was before smartphones were widely available, and due to the time difference, his fans in Japan would gather in front of big screens in public spaces to watch him play.
At the time, US stadiums inexplicably, were not allowing Japanese language advertisements on their billboards. But that has changed after more Japanese players arrived.
The US stakeholders became more aware of how Japanese companies are willing to spend big bucks to introduce their labels and goods to consumers in the world's biggest economy. The advertisers were also keen to be seen as supporters of the sport to Japanese viewers.
But beyond the money, the baseball stars also helped transform ties between the US and Japan.
When Nomo joined the Los Angeles Dodgers, relations between the two countries were at their lowest point since World War Two, according to Mr Whiting.
"Japanese goods – like cameras, automobiles, and TV's – had flooded North America and the rest of the world, creating a huge trade imbalance."
In the mid-90s, in a somewhat similar tune to current trade tensions between the US and China, American lawmakers were not happy with the amount of Japanese imports.
Nomo, Mr Whiting recalls the New York Times writing at the time, was the only export from Japan that no one in America was complaining about.
These days, ties between the US and Japan are much warmer but what has made Ohtani more popular among his teammates and fan base in America is his humble attitude.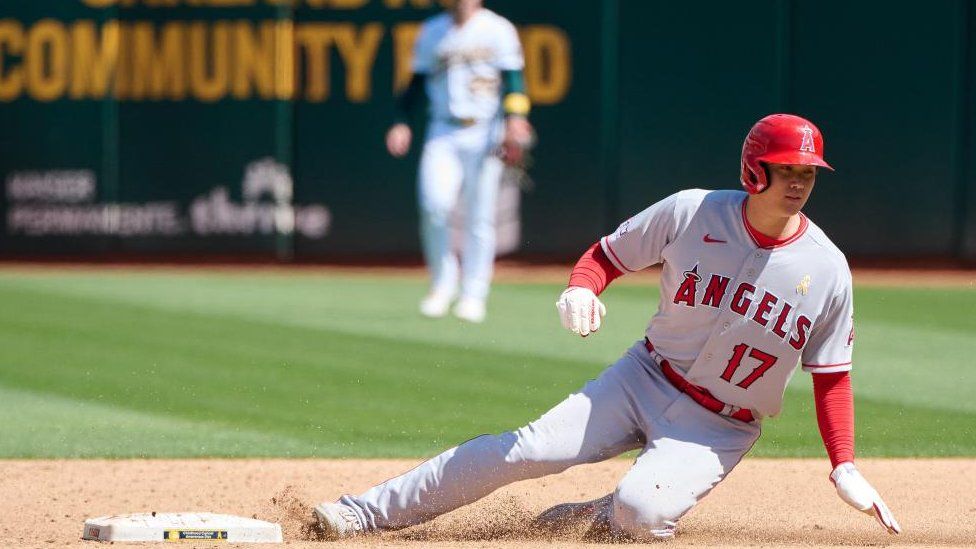 As MLB has welcomed Japan's top baseball players, the loser appears to be Japan's domestic baseball league, Nippon Professional Baseball (NPB).
Mr Whiting says NPB only has itself to blame.
"Unlike the US where it is a business operation to run a baseball team, Japanese companies buy a team to advertise themselves and they don't use the extra money to reinvest in the teams," he says.
In the 1990s, the gross revenue of Japanese baseball was about the same as the US. Now, MLB boasts $10bn total gross revenue compared to NPB's less than $2bn.
Much of MLB's success can be attributed to aggressive marketing through expanding sales of media rights, merchandising, sponsorships and the creation of new multi-faceted stadium complexes.
Competition is only getting tougher for future Japanese players in MLB.
But Ohtani has broken so many records still early in his career.
And his first pro manager, Hideki Kuriyama, who oversaw his development as a two-way player despite criticism, recently said he is confident Shotime will "continue to evolve and show us even more than he already has".
This is why, with the promise of greater things to come, companies will want to piggyback on Ohtani's success and Japanese fans will be willing to travel to the US to pack the stadiums to watch him in action.