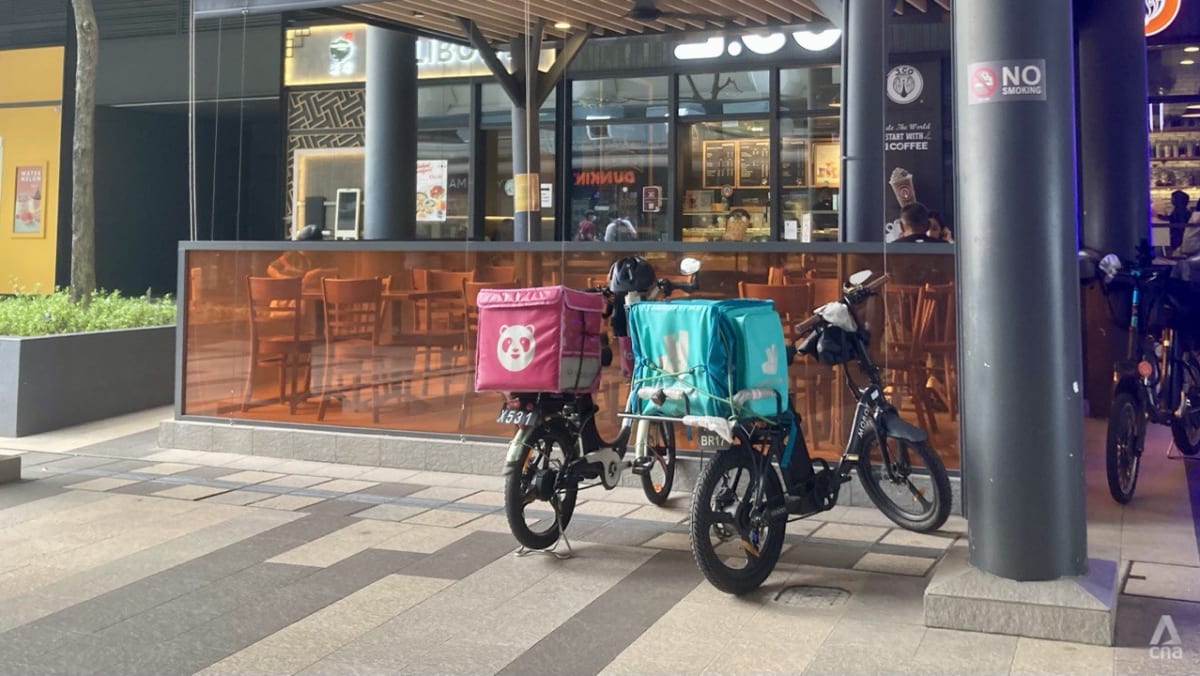 What was left unsaid on the Carousell listings is that people interested in obtaining such accounts are likely to be foreigners. Only Singaporeans and permanent residents can legally work as riders for food delivery platforms.
Mr Luqmanul Hakim, a local delivery rider, told CNA he also found food delivery rider advertisements in a Facebook group for Malaysians looking for jobs in Singapore. When he replied to one such listing by posing as an interested buyer, he was told he would be working as a rider for foodpanda or Deliveroo.
When CNA contacted the same person, she said vacancies were closed, but that she would reach out if a delivery rider position opened up.
SECURITY MEASURES IN PLACE: DELIVERY PLATFORMS
In response to queries from CNA, foodpanda said it has measures in place to detect improper use of its accounts.
For example, it introduced a "selfie verification" feature in October 2022. Delivery riders must take a selfie of themselves before the start of their shift. Those who are caught exploiting the verification process may have their accounts suspended or potentially blacklisted, foodpanda said.
Deliveroo's website states that riders are allowed to appoint substitutes to use their accounts, but these substitute riders have to meet age and residency requirements, among others.
"We have a number of measures to identify fraudulent behaviour and keep these measures under regular review, including (trialling) and rolling out facial verification checks across our international markets with the aim of bringing this to Singapore soon," Deliveroo said.
The company added that it encourages riders to report anyone they believe to have violated the rules.
In response to queries, Carousell said it is "not privy to and not in a position to enforce" the agreements made between the food delivery platform and the rider.
"However we will review on a case-by-case basis if the platform is able to provide evidence of known illegal activity," its spokesperson said.