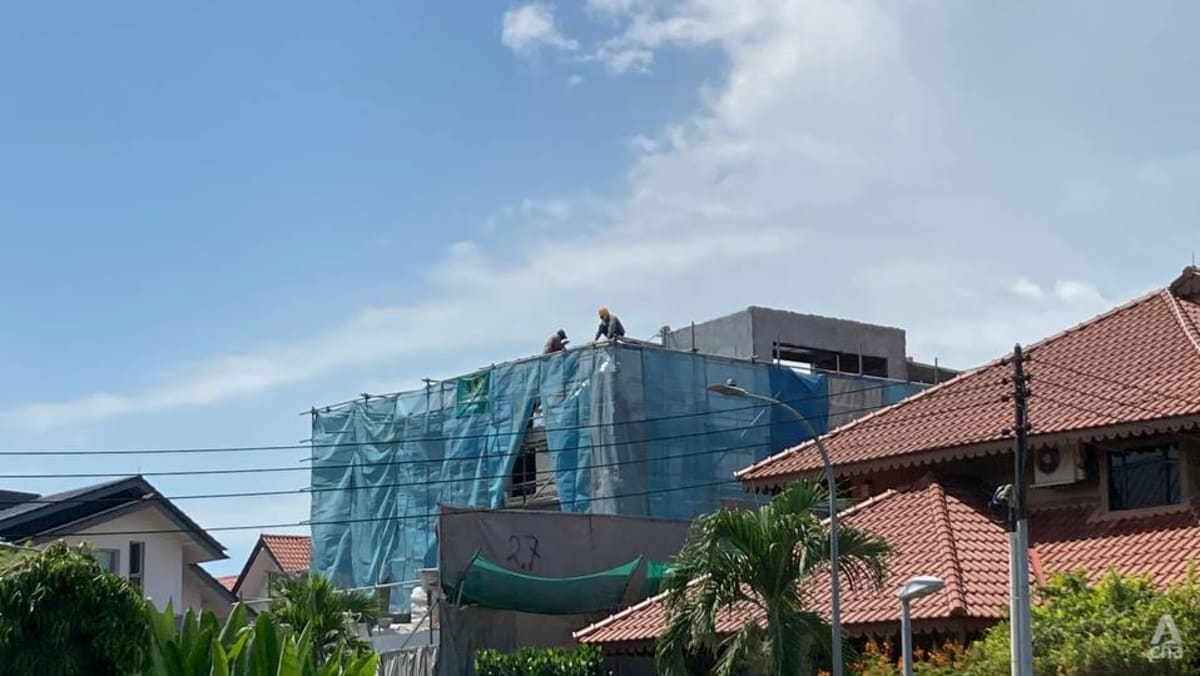 When asked about the recent weather, Mr Wong Tong Ming, 52, pointed to his tanned skin that looked slightly sunburnt.
"I bought a new long-sleeved shirt to protect my skin from the sun," he told CNA. The pavilion near Kembangan that he was resting in provided some respite, aided by the cooling effect of the nearby trees, he explained.
In April, the Workplace Safety and Health Council issued an advisory on protecting workers from heat stress.
It said companies could reduce exposure to heat by scheduling heavy physical work during cooler parts of the day and providing shaded areas for workers.
Some food delivery riders said they had received emails or messages from the platform companies reminding them to drink more water, while others said they had not been given any guidance but are staying hydrated anyway.
"No choice, I have to work even when it's hot," said Mr Alvin Tan, 58. "If I don't drink water, I'll fall sick, then I can't work."