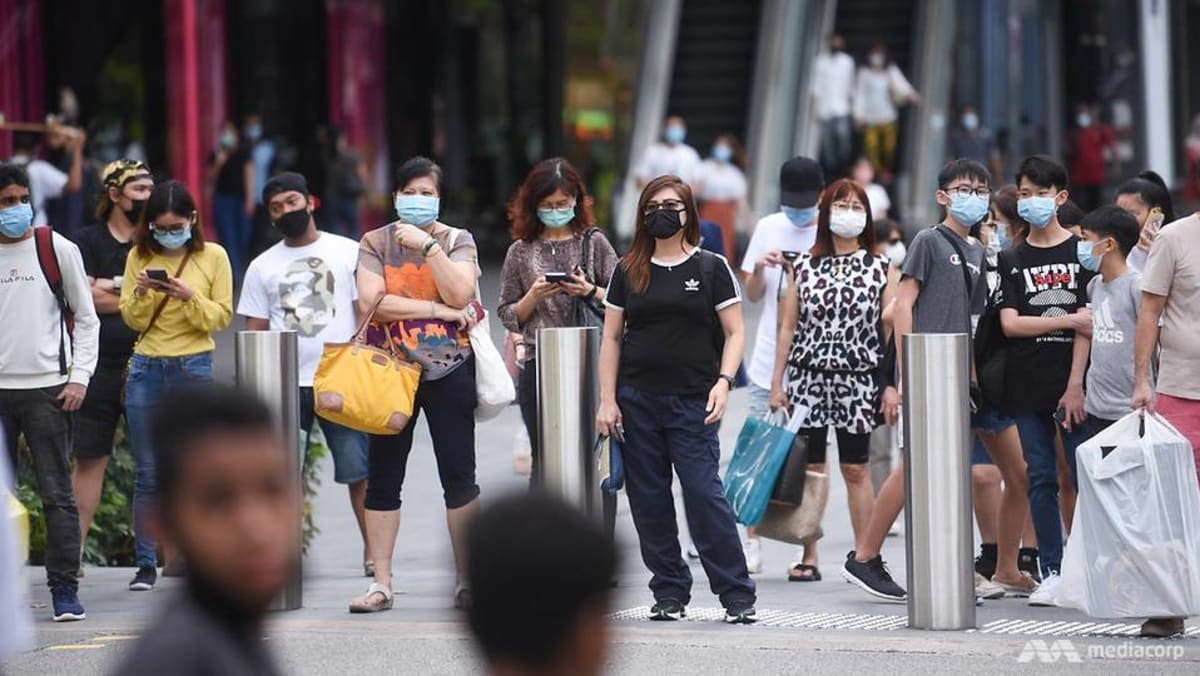 SINGAPORE: During the early days of the COVID-19 pandemic, the director of a company realised that there was a demand for 3M-brand masks.
He looked for a supplier and found one in Taiwan, but when a shipment was seized on suspicion of being counterfeit, he merely engaged a company to test the bacterial filtration efficiency of the masks.
When the masks were found to have an efficiency of 99.9 per cent, he proceeded to sell the masks.
However, the almost 10,000 masks that he had for sale were not real 3M masks.
On Monday (May 15), Enam Ahmed Nayeem Chowdhury pleaded guilty to one count under the Trade Marks Act of being in possession of fake branded goods for sale. A second similar charge will be considered in sentencing.
The court heard that the 36-year-old Singapore permanent resident was the sole director a company called Enam.
In early 2020, because of the COVID-19 outbreak, Enam received requests from customers looking for 3M masks.
He contacted 3M Singapore and 3M United Kingdom, but was directed to obtain masks from 3M's authorised distributors.
Enam tried to find authorised distributors online, but some of them told him that they could not sell the masks to him, as they could sell only to front-line organisations battling COVID-19.
In April 2020, Enam found out that he could buy 3M masks from a Taiwanese company known as Taiwan Safety Health and Environment Management Consultation Co.
He contacted the chairman of the company via LinkedIn, where the chairman's profile stated he had previously worked at 3M.
The chairman told Enam that he was a reseller of 3M masks and could supply them to him, furnishing some documents that were purportedly from 3M.
Enam began buying masks from the Taiwanese company, shipping them to his office in Singapore and advertising them for sale on various online platforms.
In November 2020, Enam was notified that a shipment of the masks he had sold was seized by Romanian customs on suspicion of being counterfeit.
Enam engaged a company, called SGS Testing and Control Services, to conduct testing on the bacterial filtration efficiency of the masks.
The company certified that the mask samples had a bacterial filtration efficiency of 99.9 per cent. Enam continued to sell the masks.
On Apr 12, 2021, undercover officers from the Intellectual Property Rights Branch of the Criminal Investigation Department went to Enam's office at Eco-Tech @ Sunview, purportedly to buy 3M masks.
When they got there, the officers produced a search warrant and searched the premises with a team of officers. A total of 41,279 masks bearing 3M trademarks and other items were seized.
Investigations revealed that Enam had made a profit of at least S$50,000 from selling the fake masks between August 2020 and April 2021.
While the tests had certified the efficacy of the masks, they had not proven their authenticity.
A total of 9,859 masks in Enam's possession were examined by an Asia Pacific Regulatory Development Manager of 3M Singapore and certified to be counterfeit.
Enam will return to court on Tuesday for mitigation and sentencing.