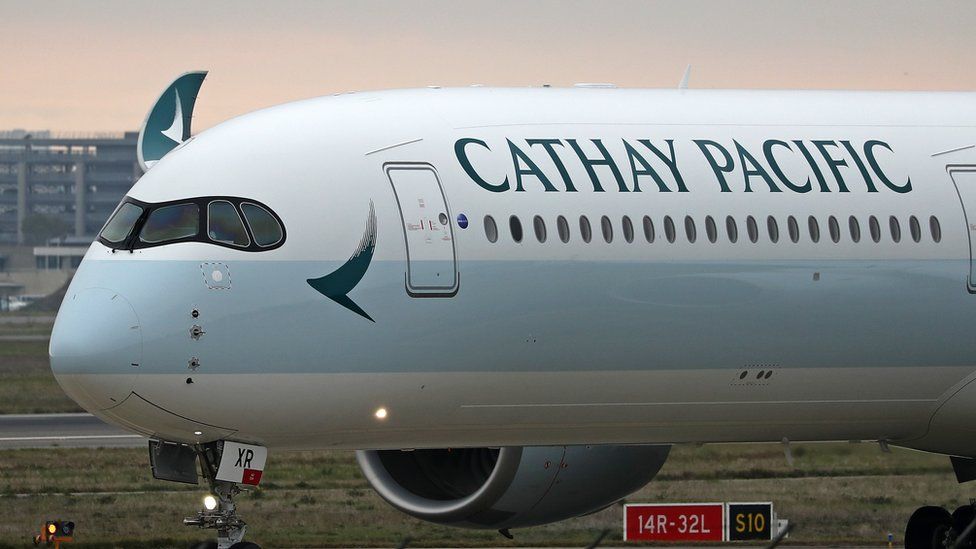 Cathay Pacific Airways has fired three flight attendants after a complaint that they had discriminated against non-English speaking passengers.
They were sacked after an audio clip of the cabin crew apparently mocking passengers went viral.
The Hong Kong carrier launched an internal investigation and apologised for causing "widespread concern".
Chinese state media claimed the airline was "looking down on mainland Chinese people".
A passenger travelling from Chengdu to Hong Kong said the cabin crew mocked passengers who mistakenly asked for a "carpet" instead of a "blanket".
In the audio clip, a flight attendant can be heard laughing as she tells her colleagues: "If you cannot say blanket in English, you cannot have it. Carpet is on the floor."
The incident has drawn much criticism on social media in China, with some users calling for a boycott of Cathay Pacific.
Hong Kong chief executive John Lee also said the incident had "hurt the feelings of compatriots in Hong Kong and the mainland".
The airline's CEO Ronald Lam apologised for the incident and said he will personally lead a taskforce to conduct a review into the company's code of conduct.
Cathay Pacific has been trying to return to profit as the territory removes the last remaining pandemic restrictions.
Due to this, it cannot afford to alienate China, says Greg Waldron, who covers the aerospace industry at the online aviation news site FlightGlobal.
"Cathay relies heavily on China, which is a key market for the company both for inbound travel to Hong Kong, as well as transit traffic to Cathay's broader network," he told the BBC.
Major brands such as H&M, Nike, Adidas, and Puma have all felt the brunt of social media-fuelled backlashes in China over cultural insensitivities or political controversies.
"Anyone who offends the Chinese people should prepare to pay the price," China's Foreign Ministry Spokeswoman Hua Chunying said in 2021 when asked about Western companies which faced boycotts after expressing concern over alleged human rights abuses in Xinjiang province.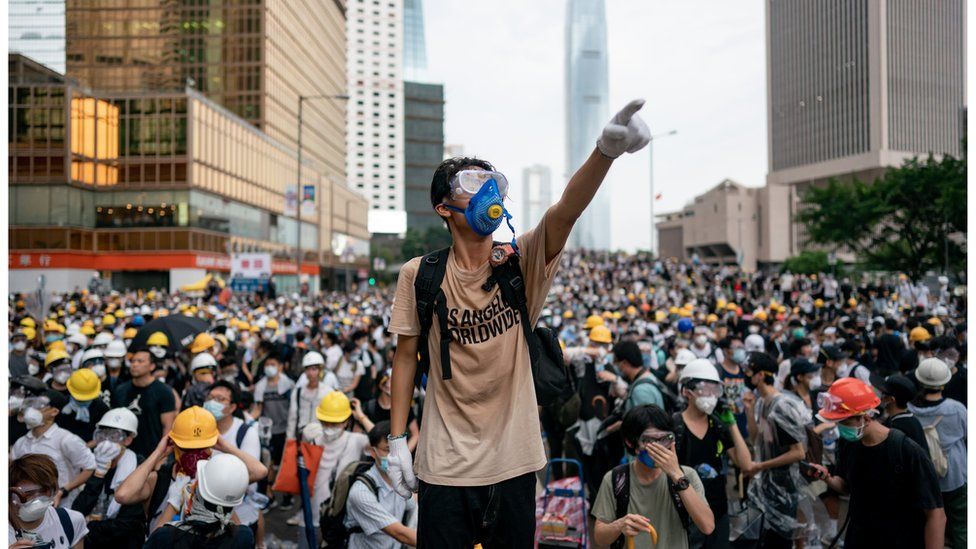 Diplomatic relationship between Hong Kong and China has been on edge since 2019, when mass protests erupted over an extradition bill proposed by Beijing, allowing suspects from Hong Kong to be sent to China for trial.
Beijing said the law was needed to bring stability to the city. Critics said it was designed to squash dissent, and weaken Hong Kong's autonomy.
Carolyn Cartier, a professor of Asian studies at the University of Technology Sydney, says it is typical that flashpoints between Hong Kong and China revolve around language and differences in political convictions.
Prof Cartier, who frequently travels to both places for work, says speaking in Cantonese has been seen as a "symbol of fidelity to Hong Kong's culture".
"Hong Hong is seen as a glitzy, glamorous financial hub," she told the BBC.
"It's not so much who is from Hong Kong or who is from China. It's about who is savvy enough to learn about the culture, and to be cosmopolitan enough to be there".