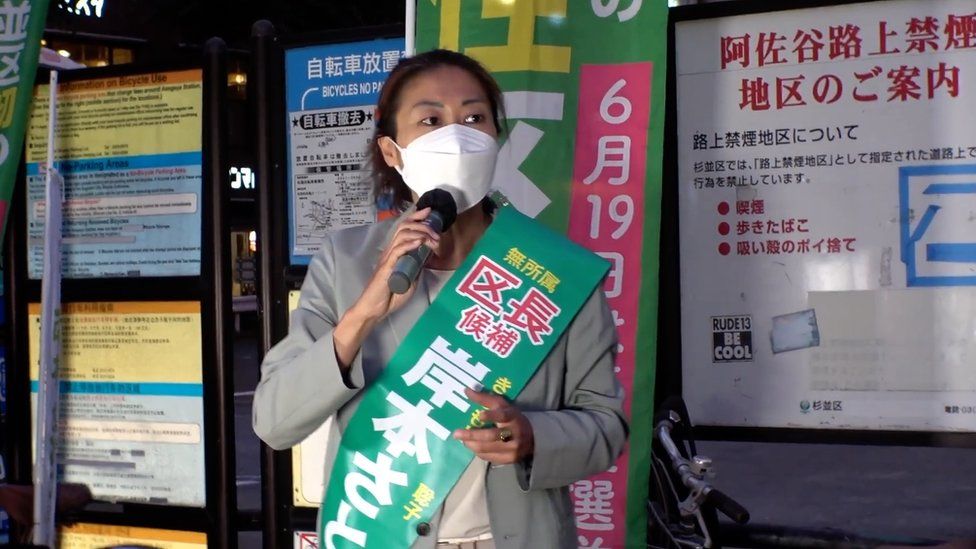 Satoko Kishimoto finds running one of Tokyo's main districts to be a lonely job.
Back in June, the 48-year-old became the first female mayor in the history of Suginami. The former environmental activist and democracy advocate managed to beat the conservative incumbent by just 200 votes – a shock win for an independent candidate with no experience holding public office.
Since then she has vowed to challenge the country's male-dominated politics. As things stand, she is one of only three female mayors in Tokyo's 23 main districts.
"We have to recognise as a national crisis this under-representation of women in politics," Ms Kishimoto said.
"Women's representation has stayed almost the same for 75 years. This is insane!"
Japan is the world's third largest economy, but it has an abysmal record when it comes to the gender gap index. In the most recent report released by the World Economic Forum in July 2022, Japan ranked 116th out of 146 countries.
It is the worst performing G7 nation when it comes to gender issues. The country has never had a female prime minister, and there are only two women in the current cabinet.
I met Ms Kishimoto for the first time as she cycled into Suginami City Hall building for work – unusual for an average Japanese politician.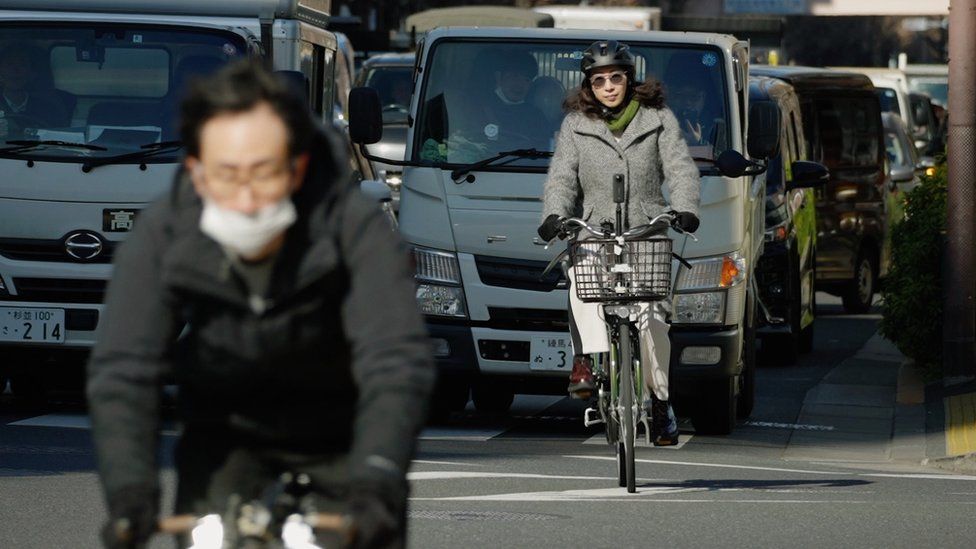 She tells me the first few months on the job have been a rough ride.
"As a fairly young woman… [this job] is automatically difficult," she said.
"I'm not from bureaucracy, I'm not a politician. When I speak, people listen. But they're not so easily convinced."
By people, she means the men she works with. In her own district, most of the senior political posts below that of mayor are held by men.
"Issues like climate change, diversity, gender equality have been challenged by older politics – by the boys' club politics."
She tells me it's frustrating for her and her staff.
"I really want to debate policies. But [a lot of] time is wasted in the city council addressing criticism and personal attacks."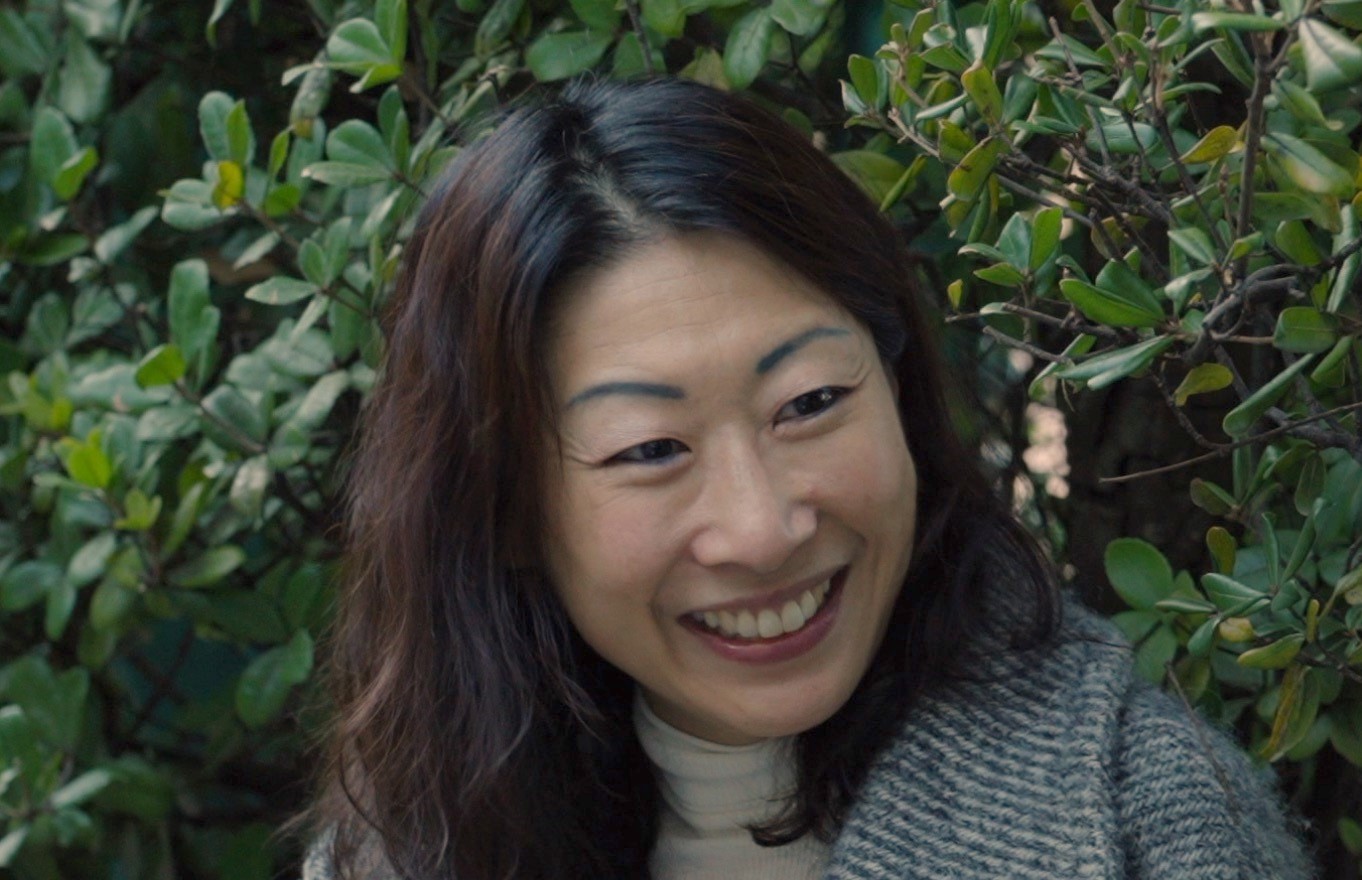 BBC
Women's representation has stayed almost the same for 75 years. This is insane!
This criticism is mostly about her gender but also her credentials and the fact that she doesn't have the relevant experience. Essentially, she's been abroad for too long – for the last 20 years she's lived in Europe.
Ms Kishimoto is the first to admit that she's an outsider but that this is part of her strength. "I have something else. I have looked at the Japanese society from a distance." She added that this "international eye" has allowed her to view Japan's challenges objectively – especially the stark contradictions in her country.
But even though she feels motivated by her job and the power she has to make change, she has felt moments of regret. "Sometimes, I say to myself, 'What am I doing here?'"
Traditional social norms that still expect women to do the bulk of care and housework make it very difficult for them to pursue a career in politics, Ms Kishimoto added.
Other women who have also braved the political terrain tell me they often have to deal with misogyny and harassment.
Tomomi Higashi is a local council member in Tokyo's Machida district, and was recently re-elected for a second term.
"I was most surprised by the physical harassment," Ms Higashi said – saying there were times when she was touched inappropriately during the early days of campaigning. "I was shocked."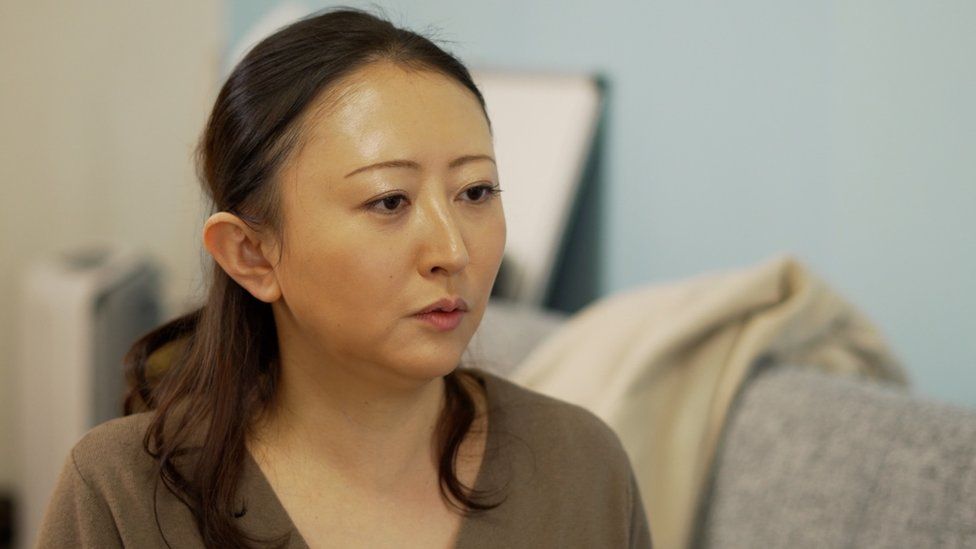 "Being showered with insults by old men. [Men] coming very close to me and interrupting my speeches. Being asked to come for drinks at midnight. That's when I really felt the male-dominated society. It was a wake-up call for me," she said.
They're hoping their confidential online sessions can provide a safety net for women getting into politics.
Mari Hamada, a political researcher and one of the founders, said that while many surveys indicate the prevalence of harassment for female politicians, it's very hard to get accurate numbers because most women are reluctant to speak out.
"In Japan, politicians are considered public figures and they are told to endure harassment," Ms Hamada said.
Mana Tamura, the other founder of the website who ran for local office in 2022, said that she was told she wasn't allowed to bring her three-year-old son campaigning.
"I couldn't walk with my son, hold his hand or push the pram." She was told this was against the rules.
"When I was on the street some men would say things like 'Have you even given birth?' or 'Why don't you run when you've had three kids?'"
"I was told not to make a fuss. I started thinking it was my fault," Ms Tamura said.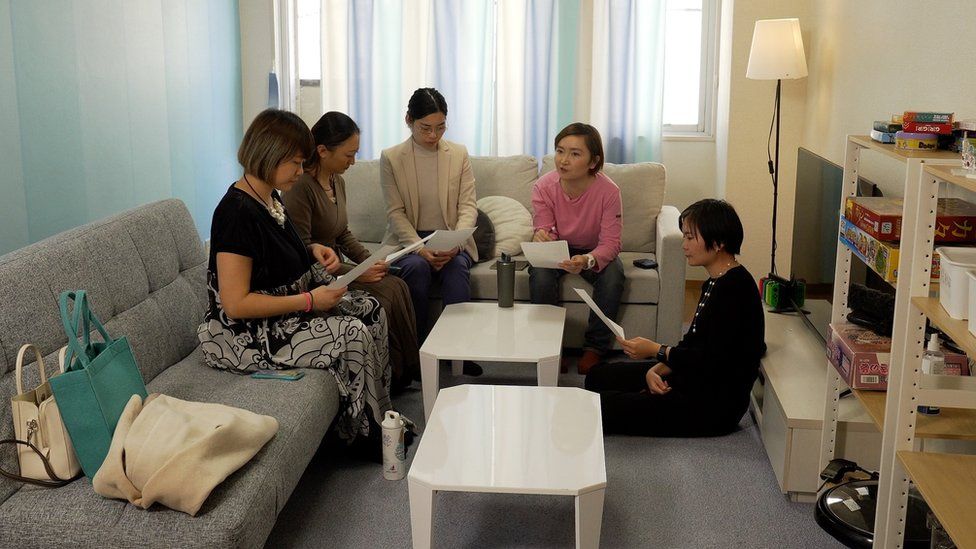 The government has been regularly criticised for not doing enough to encourage more women to get into politics – with some arguing that the male-dominated cabinet and ruling Liberal Democratic Party (LDP) are part of the problem.
"The LDP is responsible for the status of the gender inequality in Japan," Ms Kishimoto said. "They have not prioritised the issue. The political will is just not there. This is very embarrassing."
Ms Kishimoto doesn't just blame the ruling party, but also the voters who have kept them in power for so long.
She says despite all the difficulties she's still optimistic that one day Japan could have a female leader. "I don't know if it'll be in the near future," she said.
"But I'm hopeful. We can't get any worse. The only way is up and ahead," she laughs.