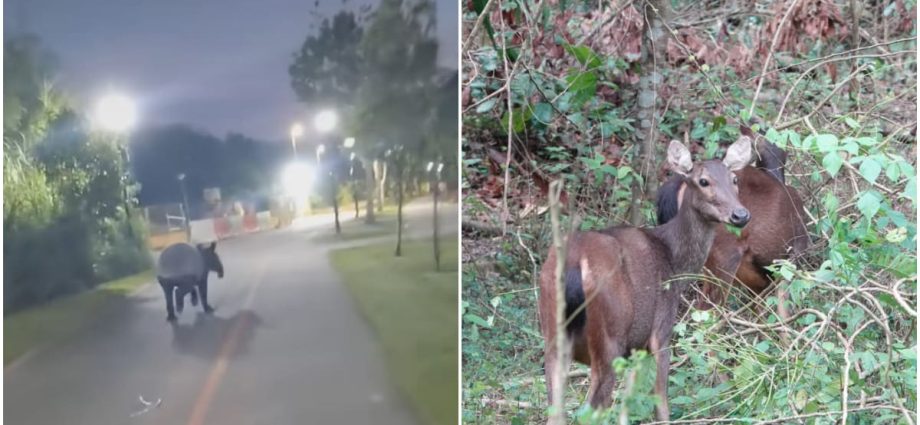 2023-09-30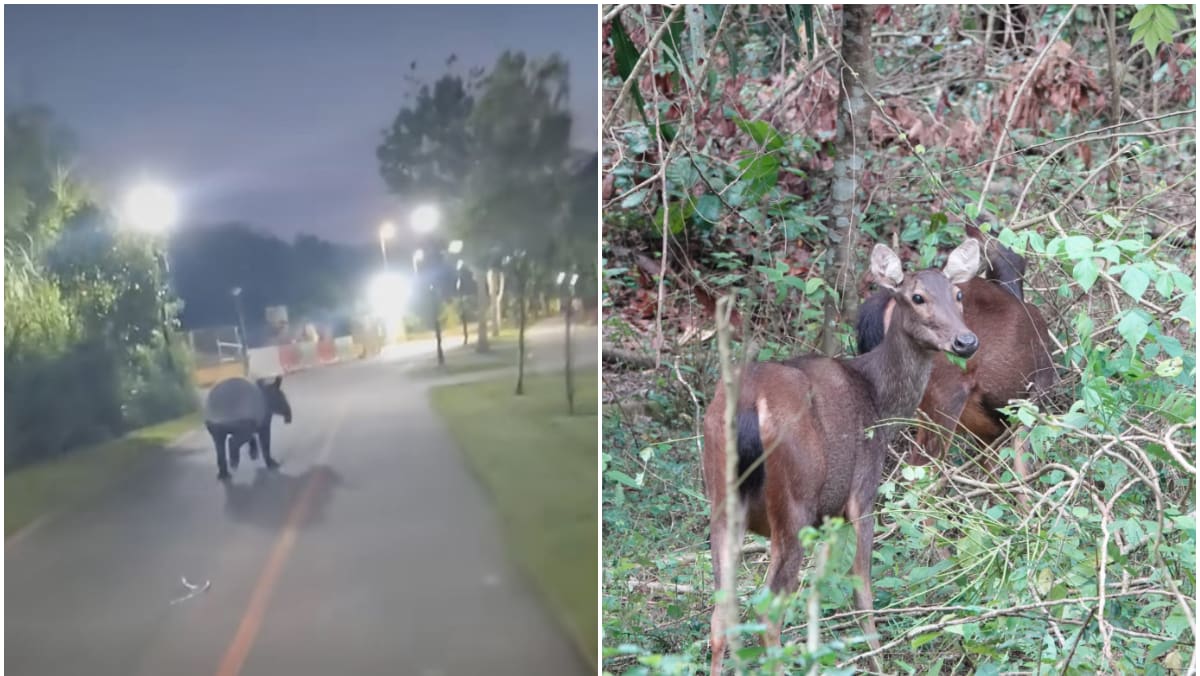 INTEREST PEAKED DURING COVID-19, BUT HAS DIPPED
Another reason for the increase in sightings could be one Singaporeans have heard before – the pandemic.
Like Ms Tsang, Mr Kwan saw a spike in interest in local nature walks during the COVID-19 period. Demand has since eased, but the guide still sees a substantial number of queries from schools, companies and community organisations.
ACRES' Mr Kalai Vanan said the non-profit organisation was "surprised" by the number of calls it received during the pandemic.
"We thought that we didn't have to rescue because if people were not walking around, nobody's going to see animals in distress. But we realised it's the other way around.
"More people were calling us, which is strange because people couldn't travel anywhere so people started roaming around. Naturally, with more people doing that, they're going to find more injured animals, more stranded animals and that sparked the interest."
People developed interests and hobbies that took them to nature, like hiking, cycling and photography.
A downside to that was that people start getting too close to the animals, Mr Kalai Vanan said, cautioning against disturbing wildlife.
Ms Tsang has seen people turn to her Facebook page for help when they glimpse an animal for the first time.
"It's also a social need. Sometimes when you see an animal yourself, you don't know whether other people have seen it, you want to confirm … it's really a tapir you saw," Ms Tsang said.
"We don't know as much as the experts do, so we ask for more information online."
Similarly, those who spot "rare" animals also approach NParks.
"Community stewardship and engagement also play a key role in supporting NParks' biodiversity management and monitoring efforts. Some of these 'rare' wildlife sightings were made known to NParks through feedback submitted by volunteers and the public," NParks' Mr Lee said.
Those who actively seek out animals, like Dr Woo, are driven by their passion for seeing animals in their natural habitat.
"I always thought that you only see such wildlife overseas. You need to go overseas, make a trip to one of the jungles overseas.
"But in recent years I realise that you don't really have to go overseas. You get to see wildlife in Singapore as well."