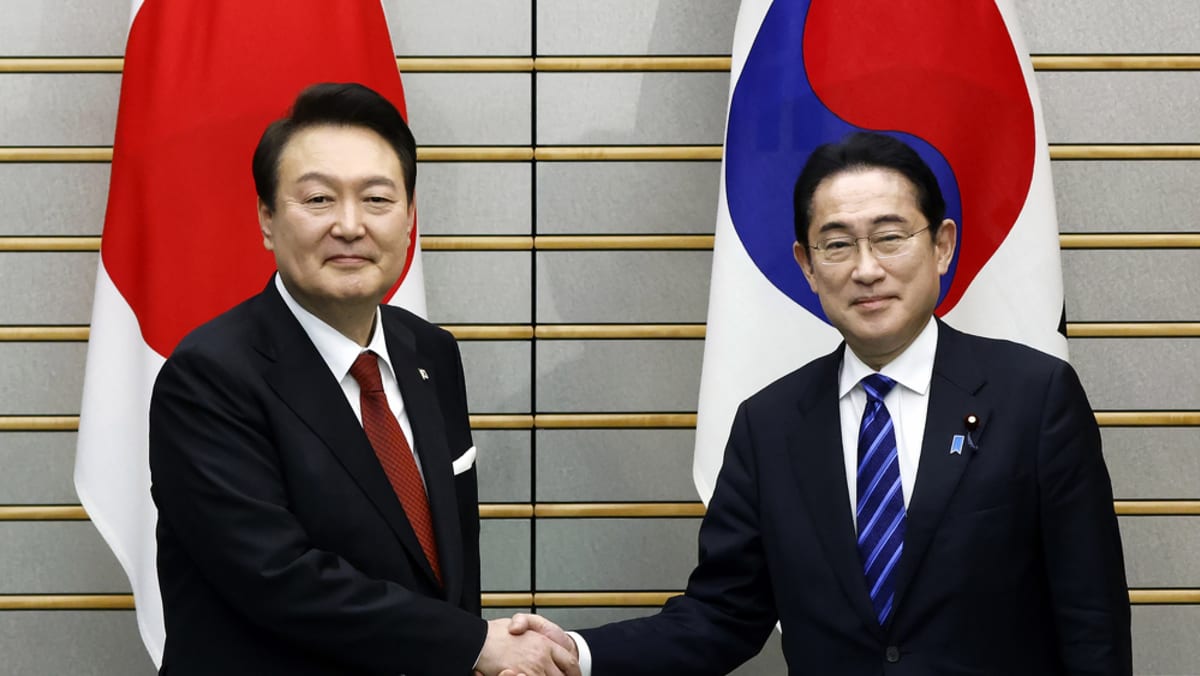 SCEPTICISM AT HOME
Behind the scenes, Japanese officials have been cautious about improving relations.
Yoon also faces scepticism at home. In a poll by Gallup Korea published Friday, 64 per cent of respondents said there was no need to rush to improve ties with Japan if there was no change in its attitude, and 85 per cent said they thought the current Japanese government was not apologetic about Japan's colonial history.
Nevertheless, economic ties are strong. The two were each other's fourth-largest export markets in 2021, according to the IMF. Japanese exports to South Korea totalled US$52 billion, while South Korean exports totalled US$30 billion, the data showed.
In a fresh reminder of the long-running tensions, two South Korean victims of wartime forced labour filed a lawsuit, seeking compensation from Japanese company Mitsubishi Heavy Industries, their representatives said on Thursday.
Relations between the two countries, which have been strained over the wartime labour issue as well as disputed islands, and Korean girls and women forced to work in Japanese wartime brothels, made headway last week when Seoul announced a plan for its companies to compensate former forced labourers. The victims who filed the lawsuit rejected that plan.
Japan's biggest business lobby, Keidanren, said its South Korean counterpart, the Federation of Korean Industries, agreed to launch foundations aimed at "future-oriented" bilateral relations.
Park Hong-keun, floor leader of South Korea's main opposition Democratic Party, said Yoon's visit should not stop at "his trip down memory lane" and asked Yoon to earn a true apology and resolution from Japan on forced labour issues during his trip.
Japan said the "strategic challenge posed by China is the biggest Japan has ever faced" in a defence strategy paper released in December. Tokyo worries that Russia's invasion of Ukraine has set a precedent that will encourage China to attack self-ruled Taiwan.
China's coast guard entered waters around disputed East China Sea islets on Wednesday to counter what it called the incursion of Japanese vessels into Chinese territorial waters.