The UN is urging countries around the Andaman Sea in South East Asia to assist a boat carrying at least 150 Rohingya refugees which has been drifting without power for two weeks.
People on board the boat who have been contacted via satellite phone say a number of passengers, including children, have already died.
They said that food and water supplies had run out.
The UN made its appeal on Friday but so far there has been no response.
The small fishing boat left southern Bangladesh last month and has now been at sea for more than three weeks. Those on board are believed to have been trying to reach Malaysia.
The boat is open, with little shelter, and its engine appears to have failed a few days after it departed.
It has now drifted hundreds of kilometres off course into Indian waters, near the Nicobar Islands.
An activist helping Rohingya in Bangladesh made contact with someone on the boat on Sunday.
"We are dying here," the refugee said, adding that those on board had not eaten anything for more than a week.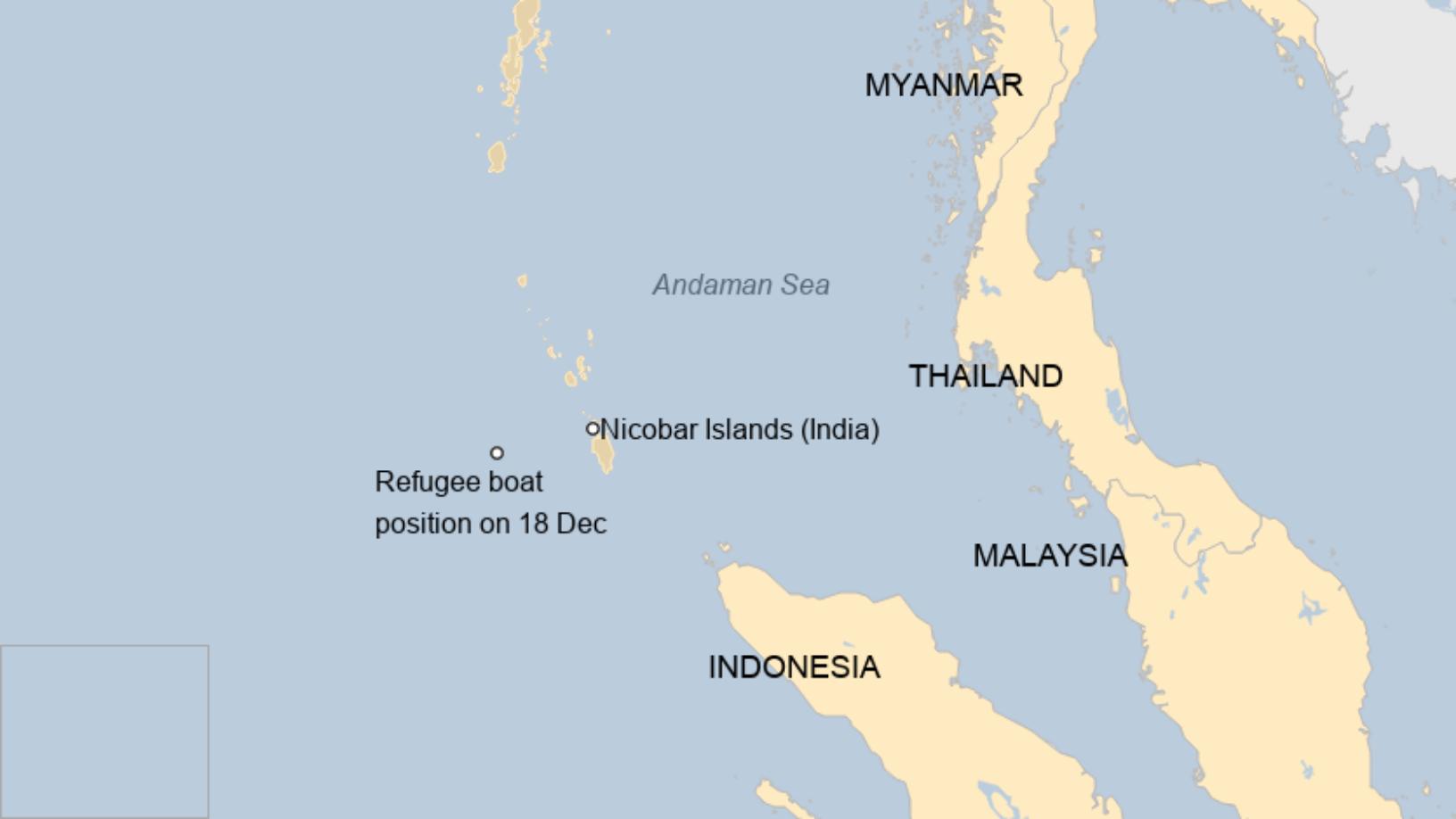 The Rohingya are an ethnic minority in Myanmar many of whose members fled to Bangladesh in 2017 to escape a campaign of genocide launched by the Burmese military.
Many Rohingya try to escape from overcrowded refugee camps in southern Bangladesh by taking high-risk sea journeys at this time of year, after the monsoon in the region has passed.
Their numbers have grown because of deteriorating conditions in the camps, while more Rohingya who are still in Myanmar are also trying to leave following the military coup there last year.
At least five boats are known to have left in the past two months.
One of them with more than 100 Rohingya on board was rescued by Sri Lanka's navy off the island's northern coast on Sunday evening, Sri Lanka's navy said.
The group included women and children. Four people were taken to hospital for minor sickness, a navy spokesman said.
It was unclear where that group had begun their journey or where they were trying to get to.