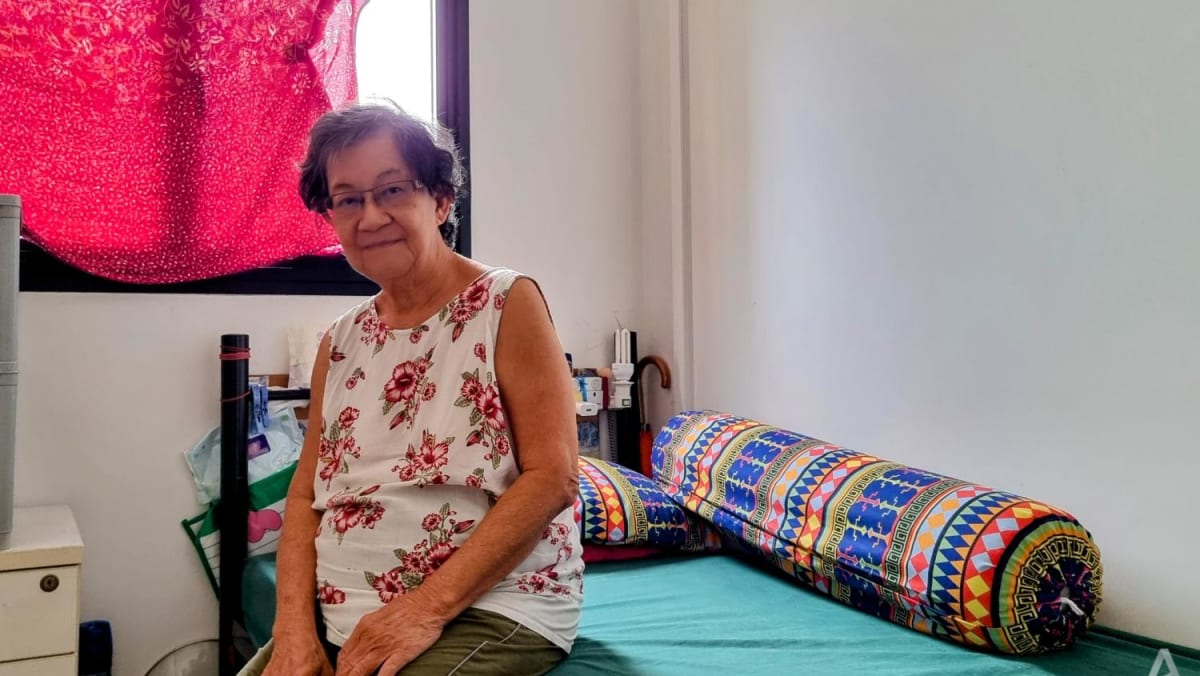 She pointed out that she now shares her kitchen with one other person and they can always "give and take", but this would be much harder with 24 tenants.
WE HAVE TO "TAHAN" EACH OTHER
However, other Joint Singles Scheme tenants CNA spoke to did find the idea of having their own room attractive.
For example, Mdm Chan, a telemarketer, said that she and her housemate have different waking times due to their jobs, and it can be disruptive.
Mr Teo was nursing a cold when CNA visited his flat in Bedok North. Wearing a mask, the 40-year-old, who only wanted to use his surname, said that he found himself falling sick each time his housemate was ill.
He also shared that his next-door neighbours had fought so badly that the police had to intervene. While relations in his flat were amiable, their habits are very different.
"There's a big age gap, he is 75 years old. A lot of things, we have to tahan (tolerate) each other – it's totally different. We grew up with different backgrounds, different education," he said.
Mr Teo, who is currently unemployed, suggested that having a mix of tenants with similar backgrounds could help them get along better. He also said that he had no Wi-Fi in his unit and that internet should be one of the basic amenities provided.