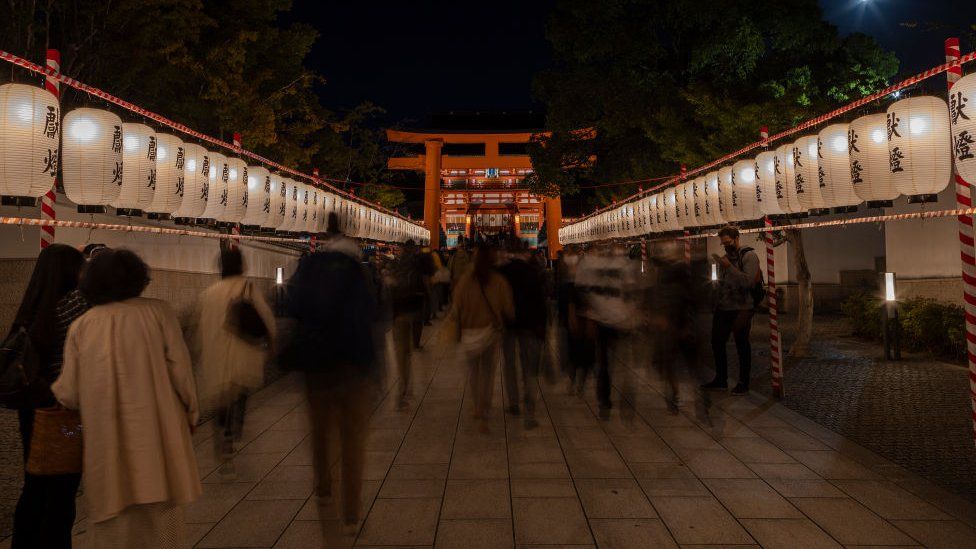 Prosecutors in Osaka have indicted a man for murdering a female acquaintance with thallium, which was used as rat poison.
Kazuki Miyamoto, 37, is accused of killing 21-year-old university student Hinako Hamano last October by lacing her drink with thallium.
Thallium was also recently found in his female relative, who has been in a coma since 2020, local media reported citing sources.
Just 1g of it could kill an adult.
But police have not found a motive, and how he had laid hands on thallium.
Miyamoto, a real estate agent, is believed to have administered thallium to Hamano sometime around 11 October and 12 October when he visited her flat in Kyoto.
He had told police the two were dining out on the night of 11 October before heading to Hamano's home for drinks, the Japan Times said, citing investigators.
According to Miyamoto, Hamano experienced severe coughing fits. He then contacted her family, who took her to a hospital the next day.
Hamano died on 15 October of severe respiratory failure – thallium was found in her vomit and urine, the Asahi Shimbun reported.
A soft metal, thallium dissolves in water and has no taste or smell, making it hard to detect outside a laboratory setting.
Local media reported that Hamano first met Miyamoto through a part-time job. In addition to his real estate business, Miyamoto also runs an entertainment-related business involving maikos, or apprentice geishas.
"Miyamoto and Hamano sometimes wined and dined together, and they appeared happy in each other's company," said the Asahi Shimbun, quoting acquaintances.
Police suspect that Miyamoto had spiked Hamano's drink when they were alone at her flat. While analysing Miyamoto's smartphone, police found internet searches for thallium from before the time Hamano was hospitalised.
A female relative of Miyamoto's, who was hospitalised in Kyoto since July 2020 and is now unconscious, was also found to have ingested thallium. The Mainichi reported that this relative is in her 60s and had suddenly collapsed around the summer of 2020.
The substance is strictly regulated in Japan. In most cases, researchers or companies buy it from specialist businesses.
In 2015, a female university student in Nagoya was convicted of attempting to murder two classmates with thallium while she was in high school.
The same chemical had been used in lethal doses by the Islamic State group on its prisoners.
Some countries, like the US, have banned it.