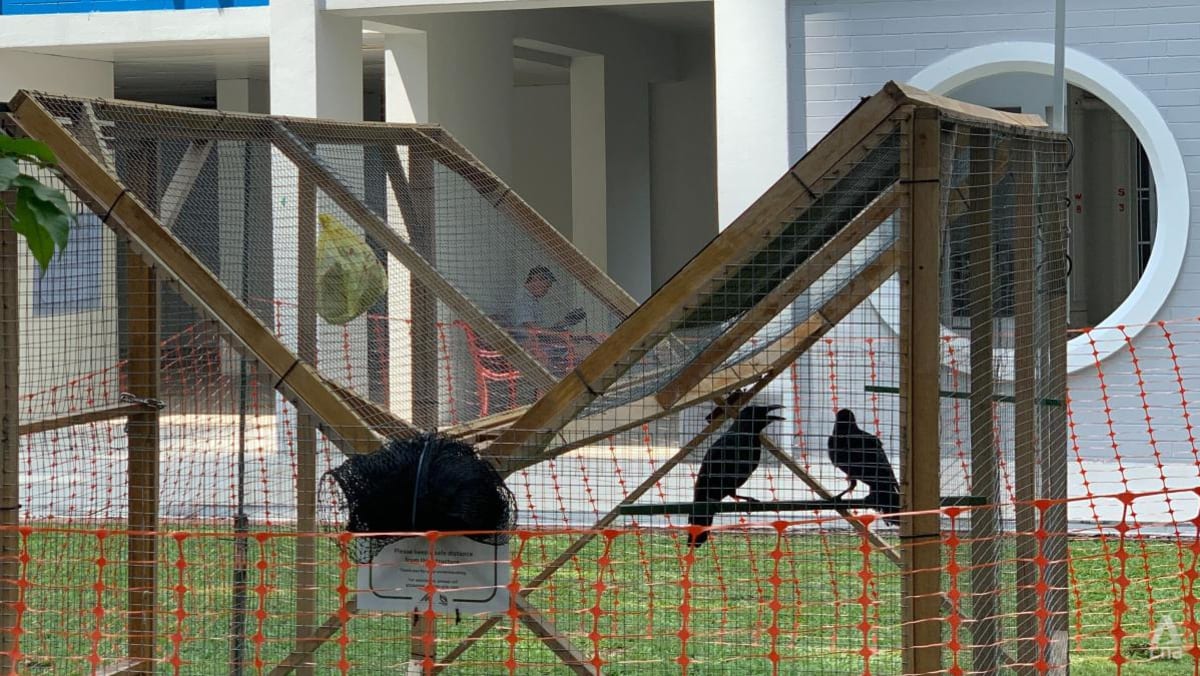 Dr Loo reiterated that NParks adopt the "more humane method of trapping and subsequent euthanasia to manage the crow population".
He noted that house crows, known by the scientific name corvus splendens, are not native to Singapore and pose a threat to the country's native biodiversity.
They are particularly protective of their young and may attack when their chicks are in the nest or when they sense that their young are threatened, he said.
"Management of invasive bird species requires a holistic and science-based approach, incorporating the removal of food sources, habitat modification, population control strategies such as nest removal and crow trapping, and studies to understand the population ecology of the birds such as their roosting patterns and movements," Dr Loo added.
"To ensure that population control is carried out in a humane and safe manner and does not result in animal cruelty, NParks benchmarks against internationally accepted and science-based standards when choosing suitable depopulation methods."
In February, NParks said that it was taking steps to reduce the crow population around Bishan Street 12 after several people were attacked by the birds there.
In response, the Animal Concerns Research and Education Society (ACRES) said that while culling is a quick way to address complaints from the public, there are better ways of controlling the crow population in Singapore.
NParks previously told CNA that it received an annual average of around 3,000 to 4,000 cases of crow-related feedback from 2020 to 2022. These include complaints about noise, crow sightings, feeding and crow attacks.