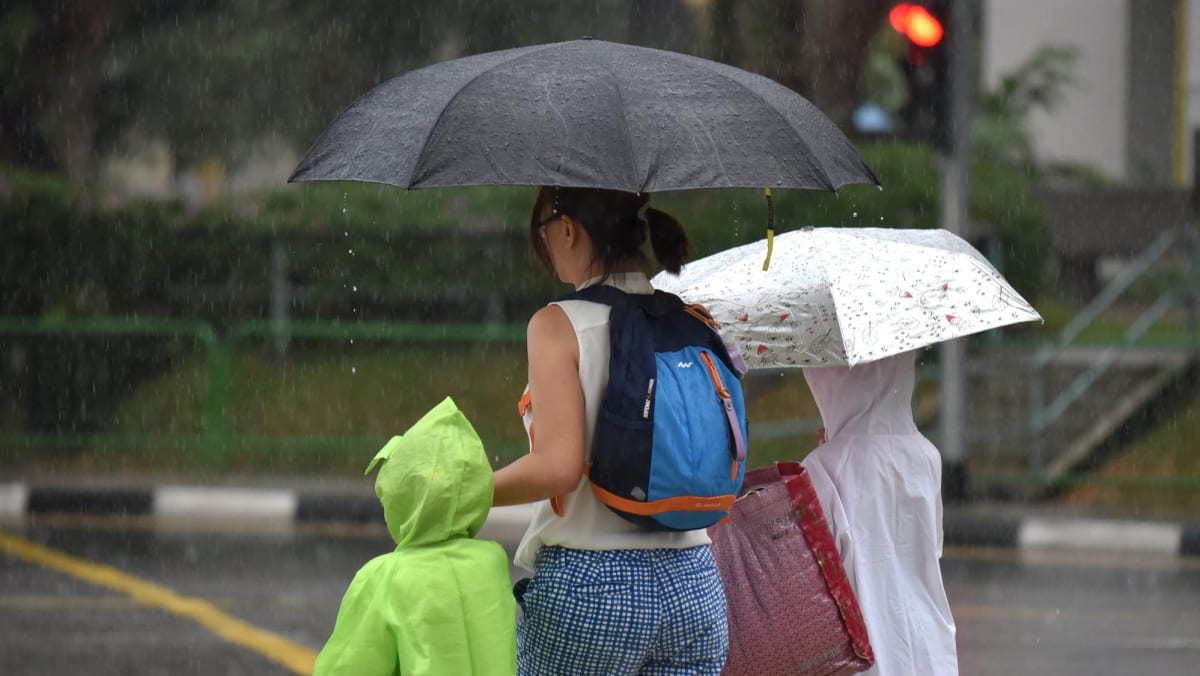 It said that short thundery showers fell over parts of Singapore on most days, occurring mainly in the afternoon.
Strong solar heating of land areas coupled with "localised convergence of winds" on May 4 led to thundery showers over most parts of Singapore that afternoon.
The daily total rainfall of 113.2mm recorded at Paya Lebar on May 4 was the highest rainfall recorded for the first half of the month, the Met Service said, adding that the following week was mostly dry.
The first half of May was warm, with maximum temperatures above 34 degrees Celsius on most days. Temperatures of 35 degrees Celsius or higher were recorded on eight days.
On May 13, light winds, coupled with dry and clear conditions resulted in high temperatures across many parts of Singapore.
Several locations recorded temperatures exceeding 36 degrees Celsius, with 37 degrees Celsius, which was measured at Ang Mo Kio, being the year's warmest temperature.
"This temperature reading also ties with the record for highest daily maximum temperature in Singapore (last recorded at Tengah on Apr 17, 1983) since temperature records started in 1929," the Met Service said.
"It is also the highest daily maximum temperature for the month of May, exceeding the previous May high of 36.7 degrees Celsius observed at Admiralty last year."
Rainfall was also well below average in the first half of May in most parts of Singapore.
The highest rainfall anomaly of 77 per cent above average was recorded at Paya Lebar, while the lowest anomaly of 84 per cent below average was around the Simei area.