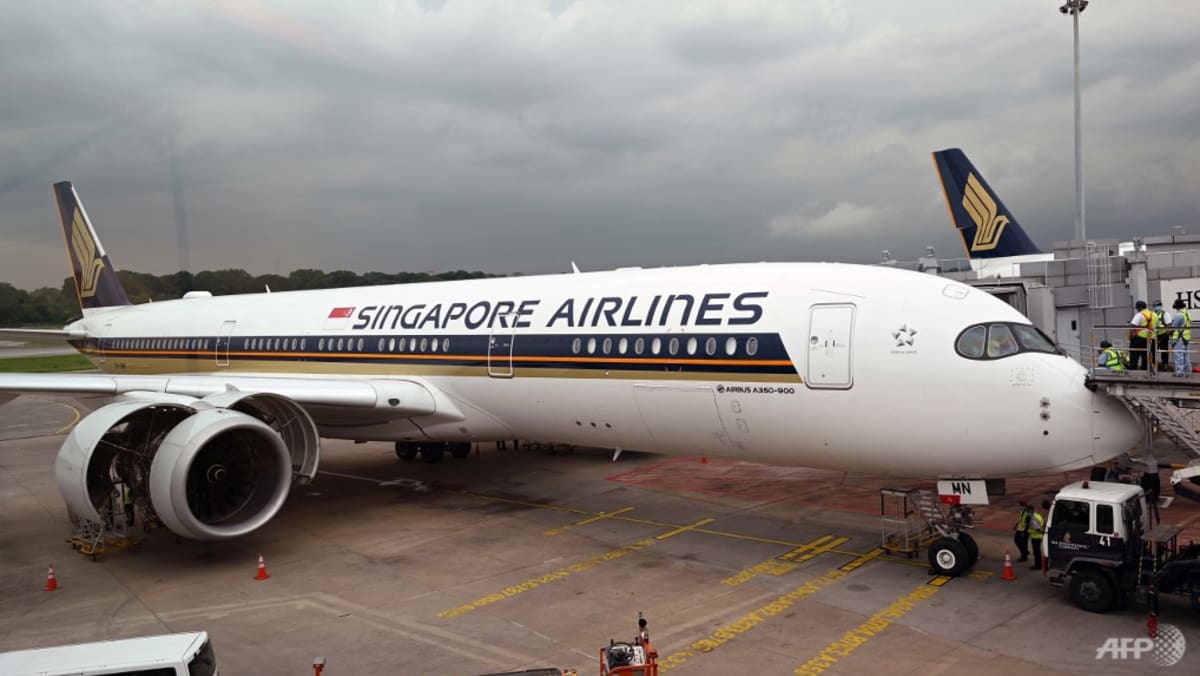 SINGAPORE: The Singapore Airlines (SIA) group on Tuesday (May 16) reported a record annual profit of S$2.16 billion (US$1.63 billion), reversing three straight years of losses.
Strong demand for air travel drove revenue, operating profit and passenger load factor, said SIA.
According to SIA Group's latest operating results, group passenger capacity reached 79 per cent of pre-COVID-19 levels at the end of March.
The company's two airlines, SIA and Scoot, carried a total of 26.5 million passengers, which was six times more than the year before.
The passenger load factor also increased by 55.3 percentage points to 85.4 per cent – the highest in the company's history.
As the demand for air freight declined and as supply chain disruptions brought about by the COVID-19 pandemic subsided, performance in the cargo segment moderated year-on-year.
"Macroeconomic headwinds dampened consumer demand, while high inventory levels led to a slowdown in new orders," said the group.
SIA's board recommended a final dividend of 28 cents per share for FY2022/23. Including the interim dividend of 10 cents per share paid on Dec 22, 2022, the total dividend for FY2022/23 will be 38 cents per share.
OUTLOOK
SIA said it would monitor the demand for air travel and adjust its capacity accordingly, noting that demand remains robust in the first quarter of FY2023/24, underpinned by the recovery in air travel in East Asia.
"Forward sales remain healthy across all cabin classes, led by a strong pick up in bookings to China, Japan, and South Korea."
But it warned that geopolitical and macroeconomic uncertainties, as well as high-cost inflation, could pose challenges for the airline industry in the months ahead.
At the end of March, the group covered 109 destinations in 36 countries and territories. SIA served 74 destinations while its low-cost subsidiary airline Scoot covered 58 destinations. The cargo network covered 118 destinations in 38 countries and territories.
Even though fuel prices have moderated in recent months, they continue to remain at elevated levels.
"As competition is expected to increase with more capacity being injected on international routes, the Group will monitor developments closely, and be agile and nimble in its response," said SIA Group.