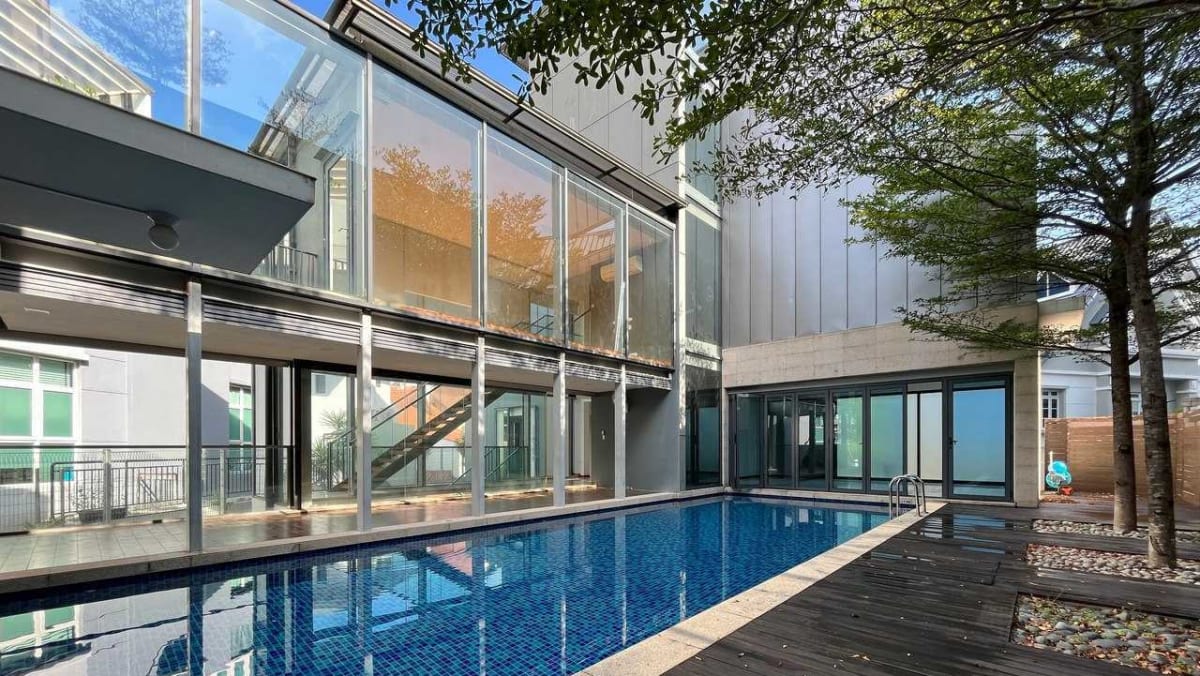 SINGAPORE: More homes in Singapore could be up for auction this year as the number of bankruptcy petitions rises, according to real estate consultancy Knight Frank.
This comes amid the higher cost of living, rising interest rates and the reduction of pandemic support measures, it said in its latest report on the auctions market on Jan 30.
Ministry of Law data shows that 3,648 people filed for bankruptcy last year, 15 per cent higher than the 3,160 applications filed in 2021.
There were 420 auction listings in 2022. This number, which includes repeat listings, could surge 40 to 50 per cent to about 600 this year, Knight Frank said in its report.
The listings include 184 private residential properties put up for auction by owners or banks, as well as 211 commercial units including retail shops, offices and industrial space. There were also 11 shophouses, 12 Housing Board flats and two properties classified as "others".
Besides more homes being put up for auction, the number of commercial and industrial properties going on the block could also increase. This is as more small- and medium-size enterprises (SMEs) exit their business amid a gloomy economic outlook, the Knight Frank report said.
Another real estate consultancy, Edmund Tie, also expects auction listings to increase but only towards the second half of the year, as banks will take several months to repossess the units.
As interest rates continue to rise, those tied to home loans with floating rates will feel the pinch, said Ms Joy Tan, head of auction and sales at Edmund Tie.
The three-month compounded Singapore Overnight Rate Average (SORA), a key benchmark used to price home loans, went up from below 0.2 per cent in January 2022 to more than 3 per cent this year.
"Those who bought their properties during the property boom year of 2021 on two-year fixed rates will be looking forward to refinancing this year, and will also feel the pinch with the new rates," said Ms Tan.
But there are also sellers with strong holding power, she said.
"The healthy rental market helps to alleviate some pressure off the owners, so there is no urgency as of now for the sellers to dispose of their investment residential properties."
RISING INTEREST RATES
As of now, the auction market has not seen the full impact of rising interest rates. Banks told CNA that foreclosures have not increased, although more customers are seeking to refinance their home loans for better interest rates.
One bank, UOB, said it has not seen a significant increase in customers needing help with their loans. Nor has it seen any "systemic stress" in its mortgage portfolio, said Ms Jacquelyn Tan, head of group personal financial services.
Maybank also said there has not been a noticeable increase in customers seeking help on their mortgage payments. But more are enquiring about cheaper loan packages with the hike in interest rates, a spokesperson said.
Of the 420 auction listings last year, 133 were mortgagee listings, according to the Knight Frank report. Mortgagee sales occur when the owner is unable to pay the loan and the bank forecloses on the property.