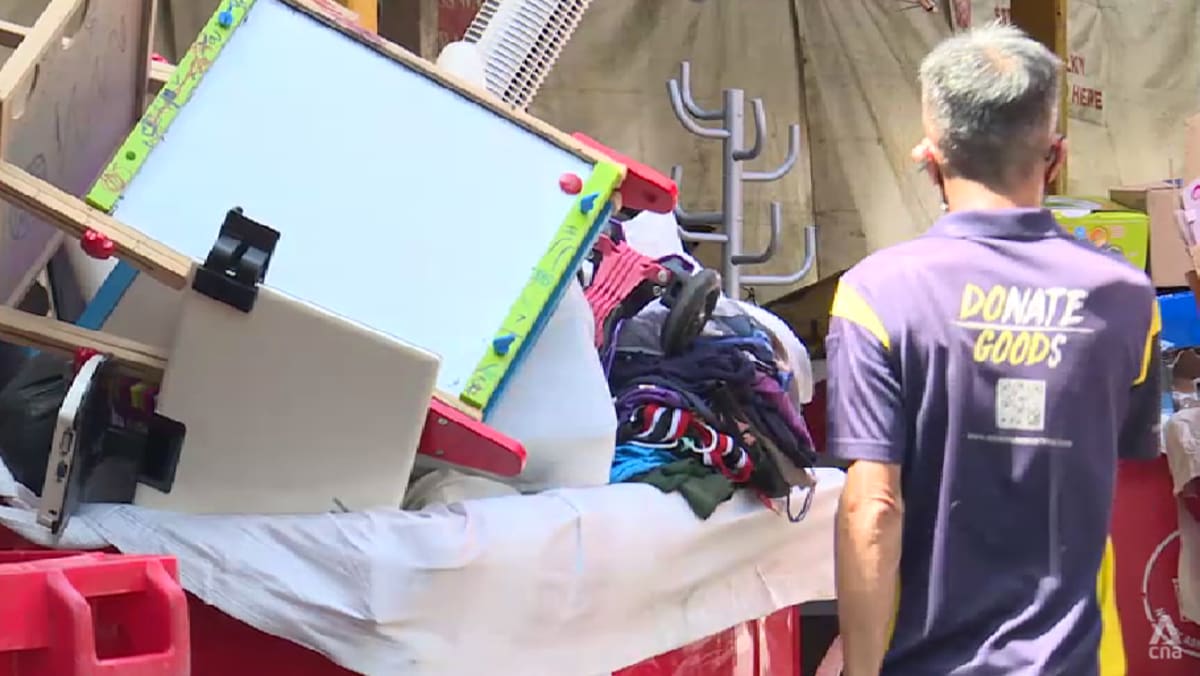 However, with a jump in items being deposited at its drop-off sites during the spring cleaning period ahead of Chinese New Year, volunteers have had to double their trips to the warehouse to eight a day so that the booths do not get overloaded.
The volunteers' tasks are made tougher as more people are also giving away bulky items.
"Apart from clothes, toys and old CNY decorations … we are also seeing an increase in about 10 to 15 per cent of bulky items," said Mr Tan. "Bulky items like furniture, desks, study tables, chairs."
The charity has beefed up its volunteer pool to cope with the additional workload and some staff have been working late to clear the backlog.
Donated items at The Salvation Army are usually sold at its thrift store, with proceeds going towards the charity's operations, including programmes that serve the needy.
NEW SYSTEM TO COPE BETTER
At SiloamXperience, donors need to book a slot before delivering their contributions to the centre this festive period. Each donor is also limited to five bags of items.