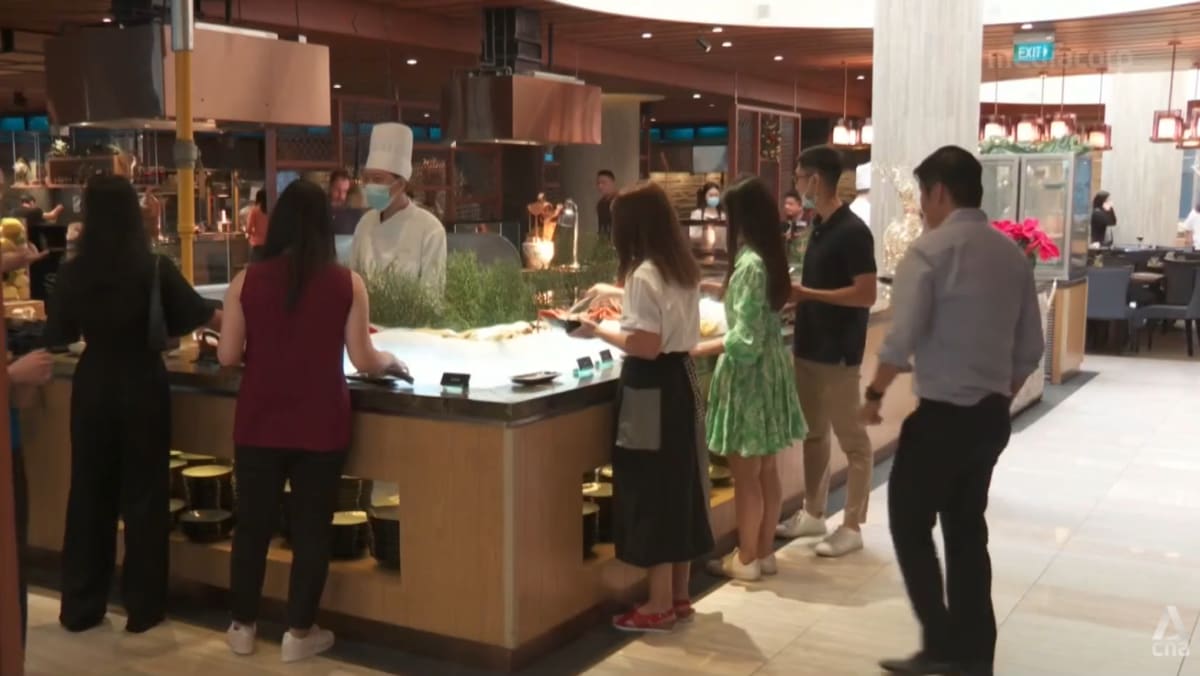 Red meats and processed foods are among the items that are commonly associated with high cholesterol, said Associate Professor Yeo, a senior consultant in the Department of Cardiology at the National Heart Centre Singapore.
"With Chinese New Year coming up, one might expect the usual bak kwa, candies and sweets, so probably have to be careful about those things as well," he said.
"But I think the key thing is: Everything in moderation. Enjoy yourself, have a good time, celebrate with friends and family, but don't overdo things."
Alcohol can also raise bad cholesterol levels, he added.
Assoc Prof Yeo said high blood cholesterol levels, left unchecked, could lead to heart attacks and strokes, which are the top killer diseases in Singapore. There are, however, ways to deal with high cholesterol.
"You can try to cut (down on) smoking, but watching your diet, taking your cholesterol medicines if you've been prescribed cholesterol medicines, are really important," he said.
Equally important is staying active and exercising regularly, he said.
However, Dr Yeo said that healthy eating should be a habit for life and not just for the holiday season.
"It's important to remember that keeping one's cholesterol under control and healthy habits should be something that we do throughout the year and throughout our entire lives," he said.