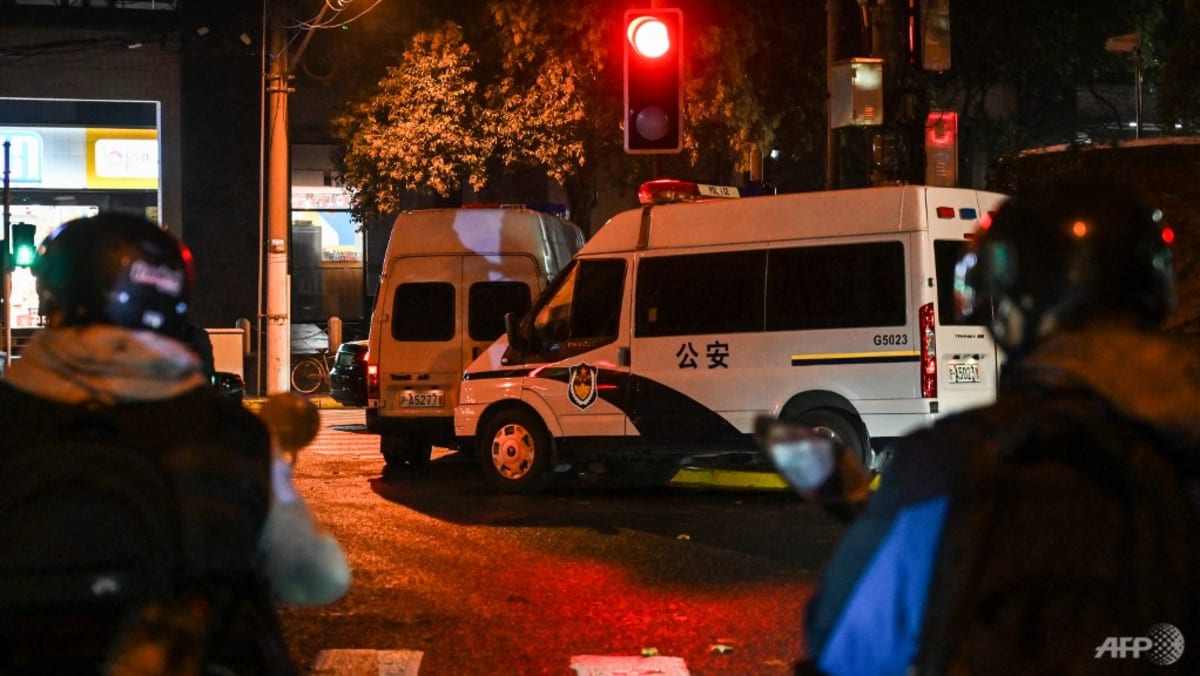 SWIFT CRACKDOWN
China's government and state media apparatus have made scant acknowledgement of the protests – some of which occurred in major cities such as Beijing and Shanghai – and have not directly mentioned the detentions.
But an oversight body for domestic law enforcement said in November that it would "crackdown on illegal criminal acts that disrupt social order" in a possible warning to demonstrators.
Security services appeared to move swiftly in the wake of the unrest, with participants' friends and relatives confirming to AFP that several arrests subsequently took place.
One mother said her child – an LGBT activist – was held for 30 days before being released on bail.
The whereabouts and legal status of several other demonstrators remain a mystery, Human Rights Watch said.
They include 26-year-old Cao Zhixin, an editor at a publishing house who was taken into police custody after attending a vigil for the victims of a deadly fire in Xinjiang province, which became a trigger for unrest.
In a pre-recorded video uploaded to social media after her detention, Cao said that several of her friends had also been detained and could not be contacted.
"Don't let us vanish from this world. Don't let us get taken away or convicted of a crime arbitrarily," she said.
The campaign group Chinese Human Rights Defenders said last week that the number of known detentions "probably indicate the tip of the iceberg", warning that the demonstrators "are at high risk of enforced disappearance and torture".