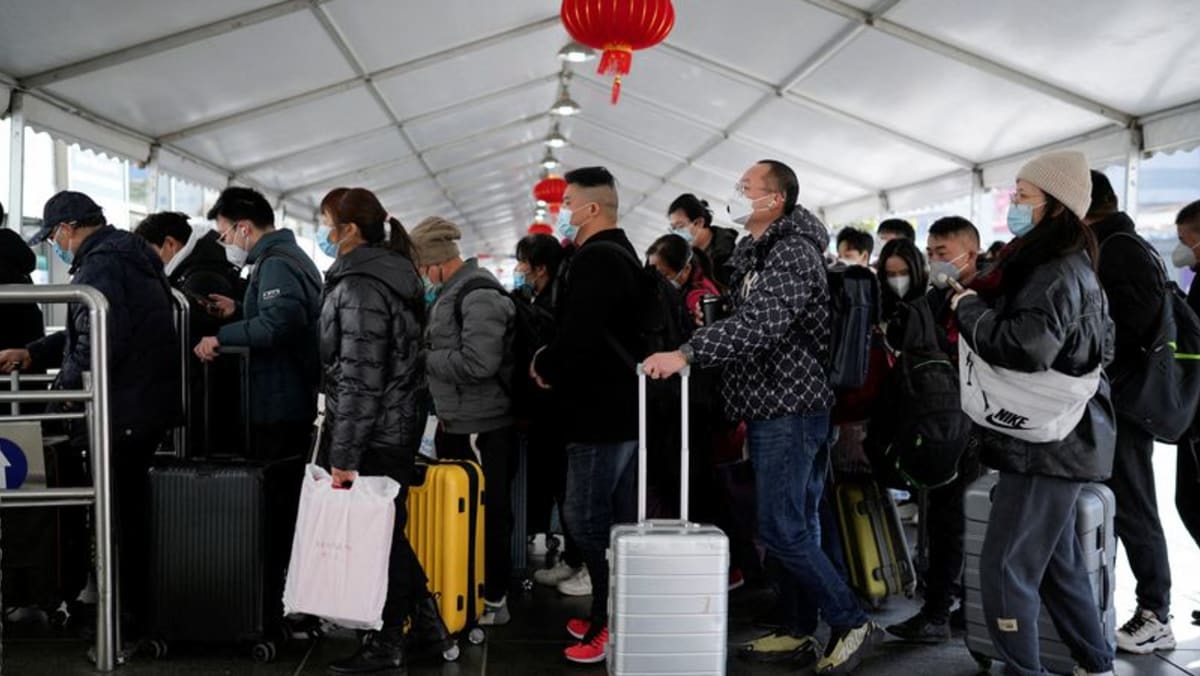 NO PROPER SEND-OFF
CNA checked with several crematoriums in Shanghai and found that some offered only a 10-minute send-off ceremony. Others arranged none at all.
Many are facing waiting times of several months.
One crematorium said it currently only offers immediate cremation, and could not accept requests to hold wakes with caskets.
"Generally speaking, the waiting time now is at least one month and at most three months for the body to be cremated. Then you can come to pick up the ashes," said the crematorium.
Funeral services have been in such shortage that the government has started cracking down on funeral scalpers who charge exorbitant prices.
CNA understands that funeral agencies are no longer allowed to offer intermediary services, and customers can only liaise directly with mortuaries to avoid overpaying.
When CNA visited shops selling funeral supplies, some said business was up at least three-fold and prices have doubled.
Yet others said they were stuck with items they could not sell off – because many families remain unable to hold funerals.
"I can't sell the fresh flowers now," said one supplier. "Who wants them? Memorial services are not being held."
Another supplier said: "We don't have the raw materials. Many items are out of stock now. Too many people have died in this period of time. There's no way to keep up."
Experts estimate that China could see more than a million deaths this year.
More than 90 per cent of those who died so far are 65 years old and above.
Authorities believe the infection peak is over in large cities like Beijing and Shanghai, but China is now bracing for a surge in rural areas during the Chinese New Year period, when millions of migrants head home.
After his mother's death from COVID-19, Mr Wang has had to politely turn down condolences and gifts from relatives and friends.
He said it did not feel right to take them when he could not send his mother off with the proper funeral rites – a situation he finds difficult to accept.
But Mr Wang has found some solace after realising that others experienced worse.
"Some died at home because of a shortage in hospital beds," he added. "Some are still waiting to transit the body to the morgue or funeral parlour after many days."