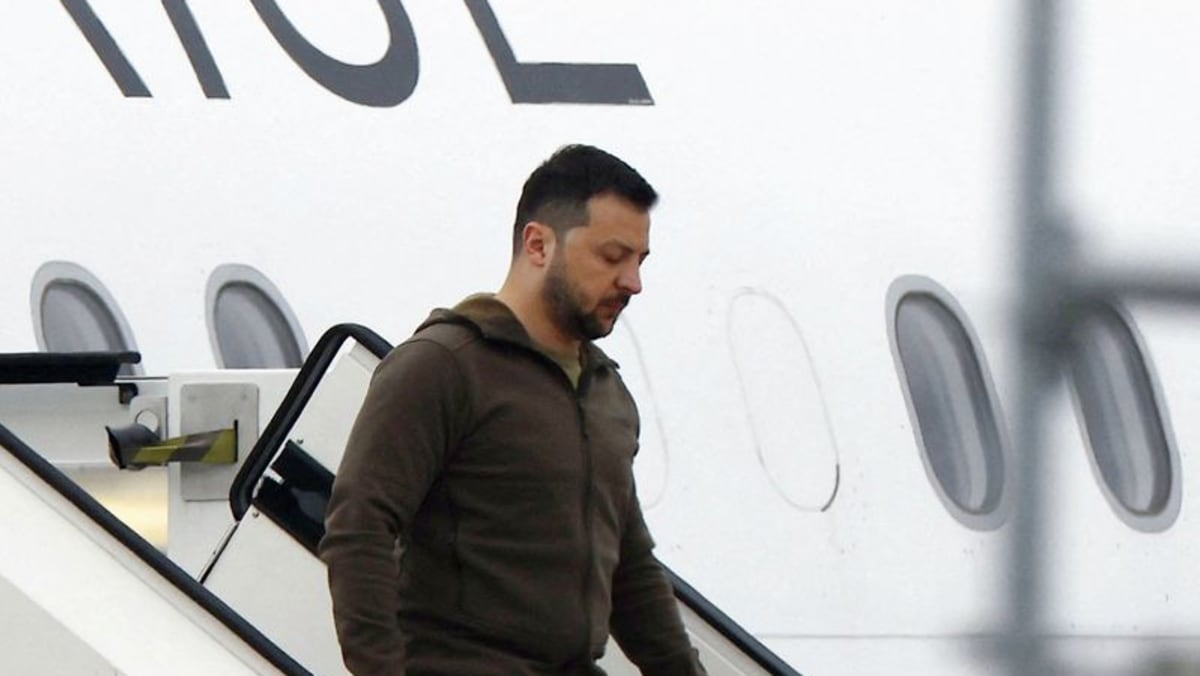 It is Zelenskyy's first post-war trip to the Asia-Pacific – and offers a chance to confer with allies, but also to woo key unaligned powers also joining the summit, including India and Brazil.
"There is an opportunity for Zelenskyy to engage with these non-Western actors, to try to bolster support, or at least weaken what may be seen as ambivalence towards the conflict," Ian Lesser, vice president of the German Marshall Fund think-tank, told AFP.
"And they do matter. They matter especially in terms of sanctions, of course," he added.
The Ukrainian leader, wearing his trademark olive-green hoodie, touched down at Hiroshima airport, arriving on a French state plane and greeted on the tarmac with a red carpet and a phalanx of officials.
His departure from Ukraine and flight from Poland was a closely guarded secret until he appeared in the Saudi Arabian city of Jeddah, where he met leaders from the Arab League.
ECONOMIC "COERCION"
Zelenskyy's looming arrival has dominated the G7 summit, stealing the spotlight from a long list of other thorny subjects, including how to address concerns about China's growing military and economic power.
G7 leaders on Saturday did issue a joint statement denouncing efforts to "weaponise" trade and supply chains, warning they would "fail and face consequences" – a thinly veiled warning to China.
The bloc said it would also address vulnerabilities in supply chains for "critical goods" like minerals, semiconductors and batteries.
"What we have done over 20 years with China, encouraging development, was right, but maybe we should have been more careful on critical material, supply chains and those elements," an EU official said.
"I think the aim of all G7 leaders is to say that China has followed a systematic policy of acquiring critical raw materials, controlling supply chains … and we are responding to this by diversifying."
There will also be talks with non-members as G7 leaders try to convince developing nations they can offer diplomatic and economic alternatives to China.