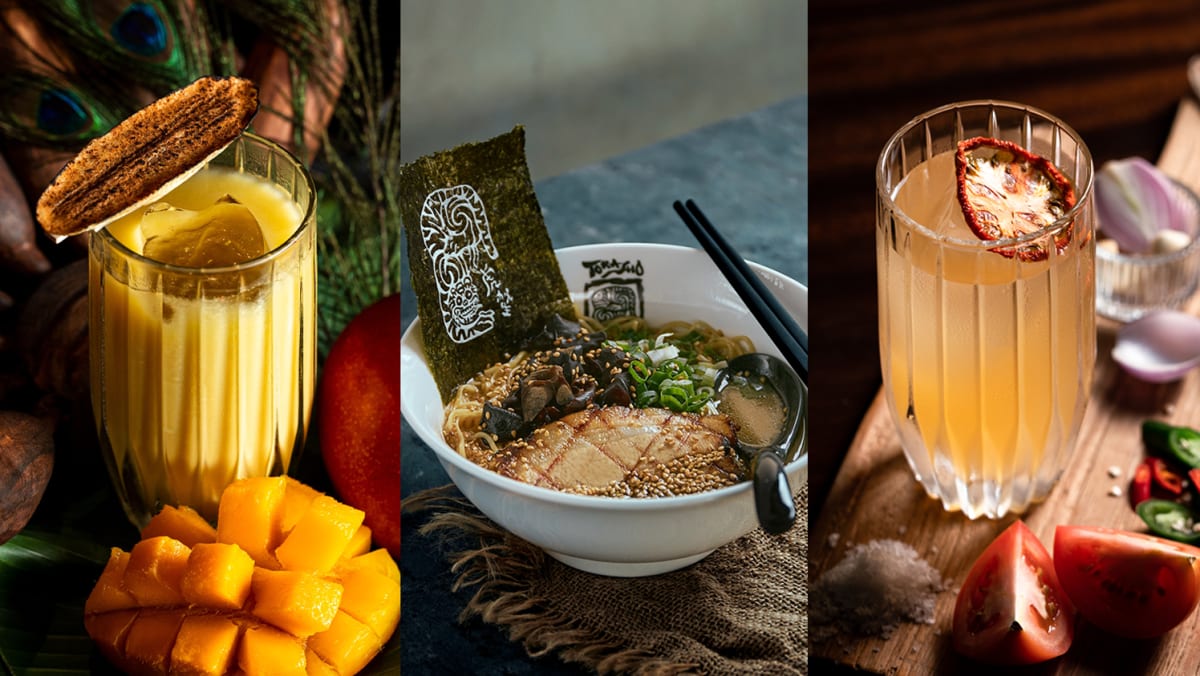 The former is Enishi's speciality, essentially the Japanese version of Chinese dan dan mian that features thick, chewy noodles, sesame sauce, minced pork, smoked duck, onions, mizuna, pickles and a soft-boiled egg. You'll want to add a lashing of one of the vinegars in the condiments tray (there's kelp, orange and spicy) to cut through the richness of the ingredients.
If you still have stomach space when you get to the bottom of the bowl, you can ask for a serving of rice to mop up all the leftover sauce with. There are only nine seats in the eatery, which makes just 100 portions a day, so expect to queue for your food at peak hours.
10 Anson Rd, #02-85A International Plaza, Singapore 079903. Details here.
6. FAT PRINCE
It's easy to go overboard when ordering mezze at this modern Middle Eastern restaurant – there are just so many to choose from, each as alluring as the next. Everything and nothing is basic here. Hummus? Of course they have it… but they are made from artichokes or cashews.