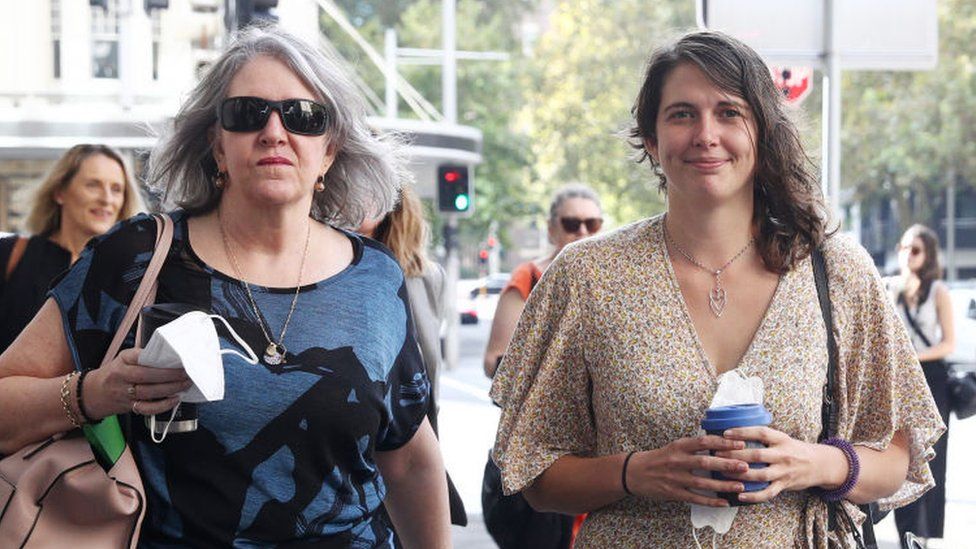 A climate protestor jailed in a case that sparked uproar in Australia has had her sentence overturned on appeal.
Deanna "Violet" Coco was given a 15 month prison term for blocking a lane of traffic on the Sydney Harbour Bridge last April.
Advocates had argued the decision was disproportionate and part of a broader crackdown on protests in the country.
A judge on Wednesday threw out the sentence, saying it was based on false information provided by police.
Coco and three others had staged the protest last year to draw attention to the climate emergency. She and others had parked a hired truck on one lane of the bridge, before climbing on top and lighting a flare to draw attention.
She was charged under new New South Wales (NSW) laws which introduced harsher penalties for protests on critical infrastructure – such as roads, rail lines, tunnels and bridges.
Similar laws have been introduced in other states too.
NSW Police argued the protest had caused a massive inconvenience and had ensnared paramedics en route to an emergency – a claim they have since withdrawn.
Coco pleaded guilty to breaching traffic laws, lighting a flare and disobeying police orders to move on.
When sentencing her in December, Magistrate Allison Hawkins said the 31-year-old let the "entire city suffer" with her "selfish emotional actions", and repeatedly cited the claim – still tendered as fact by police then – that the protest had blocked an ambulance.
She also denied Coco bail pending her appeal – a decision reversed after the activist spent almost two weeks in prison.
When deciding her appeal, Judge Mark Williams questioned police assertions on the scale of the disruption and rejected suggestions Coco was a "danger to the community".
He ruled that she had been imprisoned on a "false factual basis", setting aside the sentence and instead imposing a 12 month good behaviour bond.
Coco has now indicated she will seek compensation from NSW Police.
Judge Williams also reduced the sentence of Alan Russell Glover – who had participated in the protest with Coco.
The case has drawn condemnation from the UN's special rapporteur on peaceful assembly who said he was "alarmed" by Coco's sentence.
"Peaceful protesters should never be criminalised or imprisoned," Clément Voule said in December.
The NSW state government has defended the legislation as necessary to preserve people's "way of life".