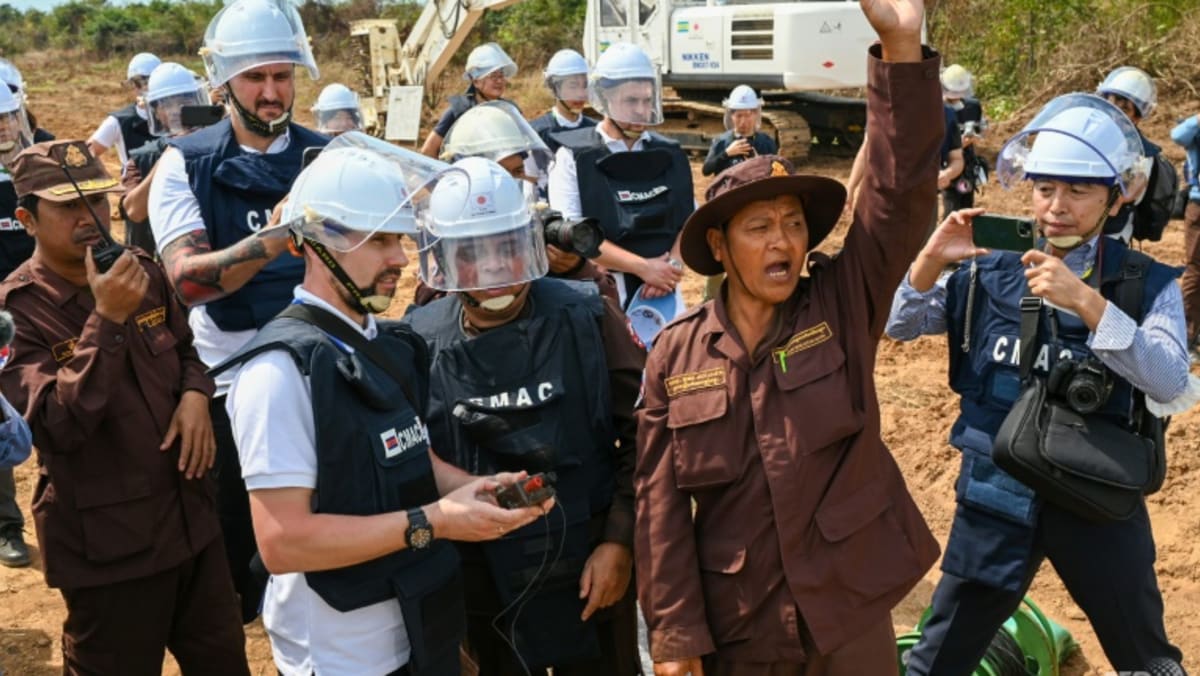 The training was organised by the Japanese government, in conjunction with the Cambodian Mine Action Center (CMAC).
Oum Phumro, deputy director of the centre, said the training would be ongoing.
"In Cambodia, we train them for one week and then we continue training them via online and preparing procedures for demining in Ukraine," he told reporters.
Cambodia will send a team of up to four instructors to Poland to further train Ukrainian deminers later this year, he added.
Almost 20,000 Cambodians have been killed by landmines, with around 45,000 people wounded, according to a 2019 report from an international munitions monitoring group.
CMAC deminers have destroyed more than half a million mines in the past two decades.
The kingdom aims to be landmine free by 2025, although efforts to clear the remaining 716 sq km – an area roughly the size of Kyiv – have hit funding snags.