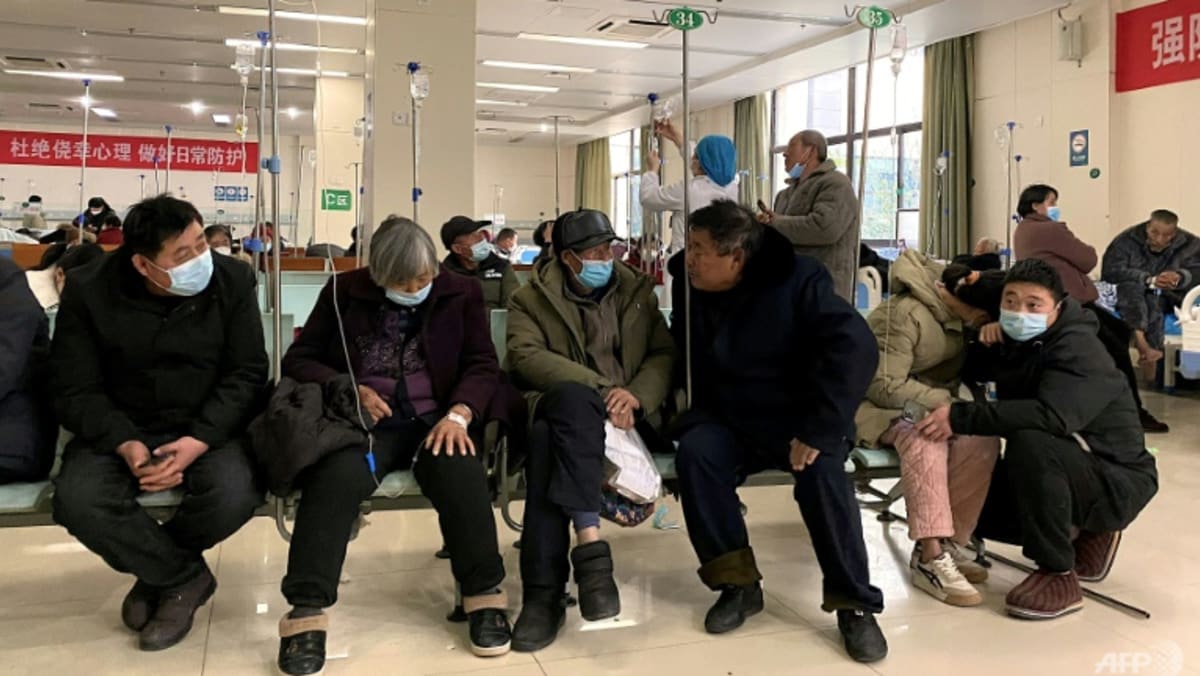 MAYIDUI, China: COVID-19 swept swiftly through southern China's rural mountain villages last month, and the wave appears to have subsided – supporting expert theories that the country's most recent outbreak preceded the lifting of restrictions.
China abruptly abandoned its zero-COVID policy in early December, and the explosion in cases that packed hospitals and crematoriums was widely attributed to the sudden reopening.
But in over a dozen communities visited by AFP in Yunnan province and other parts of rural China this month, the surge appears to have peaked weeks earlier than predicted.
On Yunnan's Jingmai mountain, where a handful of mostly Blang ethnic minority hamlets perch on slopes next to tea fields, doctor Zhong Qingfang pinpointed the height of infections to around Dec 20.
"There is basically no one who hasn't been infected," she said, adding that she had to work while ill herself.
Last Wednesday, it was clear cases had ebbed as just three elderly patients sat at the entrance to Zhong's clinic, hooked up to IV drips.
Health centres visited by AFP in east China's Shandong and Anhui earlier this month also appeared less busy compared to the villagers' descriptions of what had happened just weeks before.
The fact that the virus has already passed through even small rural communities suggests "the tail end of the current wave in China", said Paul Tambyah, president of the Asia Pacific Society of Clinical Microbiology and Infection.
"There is good evidence that cases were beginning to rise in late November," he said.
The World Health Organization has said it believes the current outbreak "started long before any easing of the zero-COVID policy".
Tambyah said that the uptick in infections was in fact the "most likely explanation for the abandonment of the zero-COVID policy in early December".
EMPTY CLINICS
At a hospital in Yunnan's Mayidui Township, signs directed visitors toward a specially constructed fever clinic, while a bright red placard marked the "COVID-positive zone".
But on a sunny afternoon last week, no COVID-19 patients were in sight in the largely empty facility.
Tan, a Chinese medicine practitioner, told AFP she and her colleagues had received up to 80 COVID-19 patients each day during the peak of infections shortly after Jan 1.