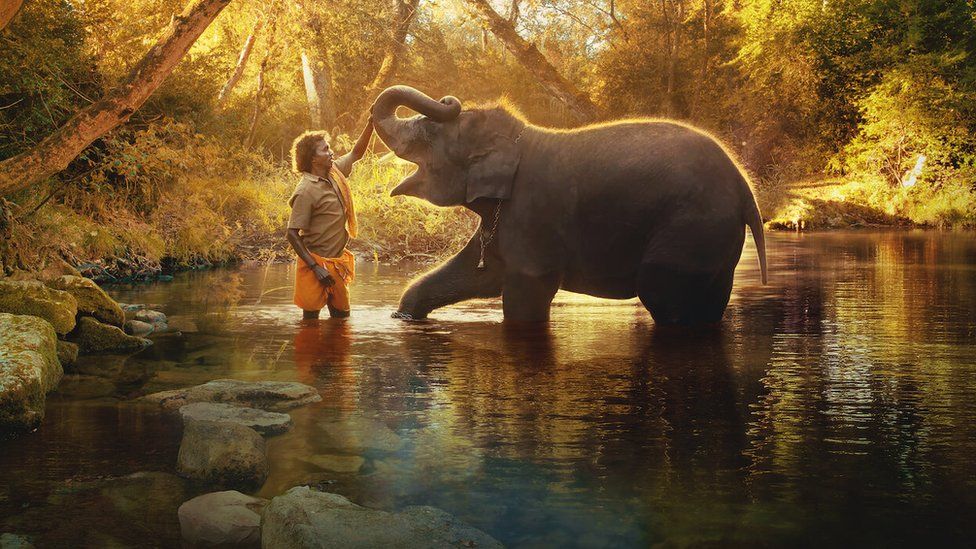 The Elephant Whisperers made history by becoming the first Indian documentary to win an Oscar.
It won Best Documentary Short film at the 95th Academy Awards, beating contenders like Stranger at the Gate and How do you Measure a Year?
The documentary tells the story of an indigenous couple named Bomman and Bellie as they care for an orphaned baby elephant.
The film explores the precious bond between the animal and his caretakers.
In her acceptance speech, director Kartiki Gonsalves said, "I stand here today to speak of the sacred bond between us and our natural world, for the respect of indigenous communities and empathy towards other living beings we share space with, and finally, coexistence."
Producer Guneet Monga shared the news of the win with an Instagram post: "Tonight is historic as this is the first ever Oscar for an Indian production. India's Glory with 2 women."
The Elephant Whisperers is the first Indian film to win an Oscar in this category. Two other films nominated in the Best Documentary Short category in the past – The House That Ananda Built in 1969 and An Encounter With Faces in 1979 – failed to get the trophy.
Back home, Indians took to twitter to praise the documentary.
"You guys made India proud," wrote one user. Another hailed the director for "dedicating the award to motherland India".