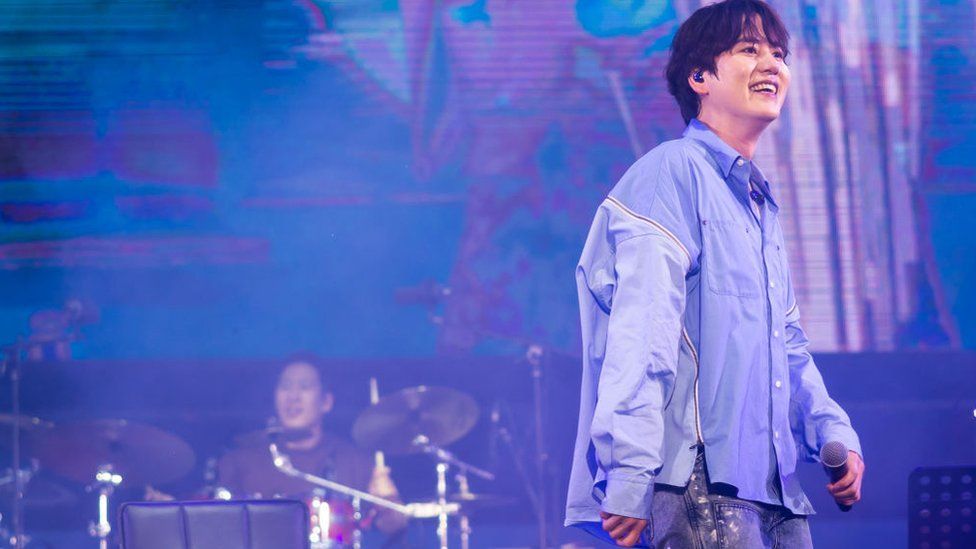 K-pop star Kyuhyun sustained a cut on his finger on Sunday while fending off a female intruder in a dressing room.
The woman, who was carrying a knife, broke into the room in a Seoul theatre at about 18:00 local time (09:00 GMT), local media reported.
Kyuhyun, a member of the boy band Super Junior, was visiting his fellow actors at the time and was hurt while attempting to restrain her, they said.
The woman, who is in her 30s, has been arrested.
The police are investigating where she got the weapon and whether she has a history of mental illness.
She reportedly has no connection to Kyuhyun or any of the other actors who were present, local media said.
"Kyuhyun suffered a small cut on his finger, which was treated right away on site," the 35-year-old's celebrity agency Antenna Music told South Korea's national newspaper JoongAng Daily.
Kyuhyun is currently starring as the lead actor in a Korean-language version of the Ben-Hur musical, which tells the story of a fictional Jewish hero who was falsely accused of an assassination attempt by the Romans.
The actor-singer joined Super Junior, one of the country's most popular boy bands, in 2006.
Since then, he has also established himself as a musical actor.