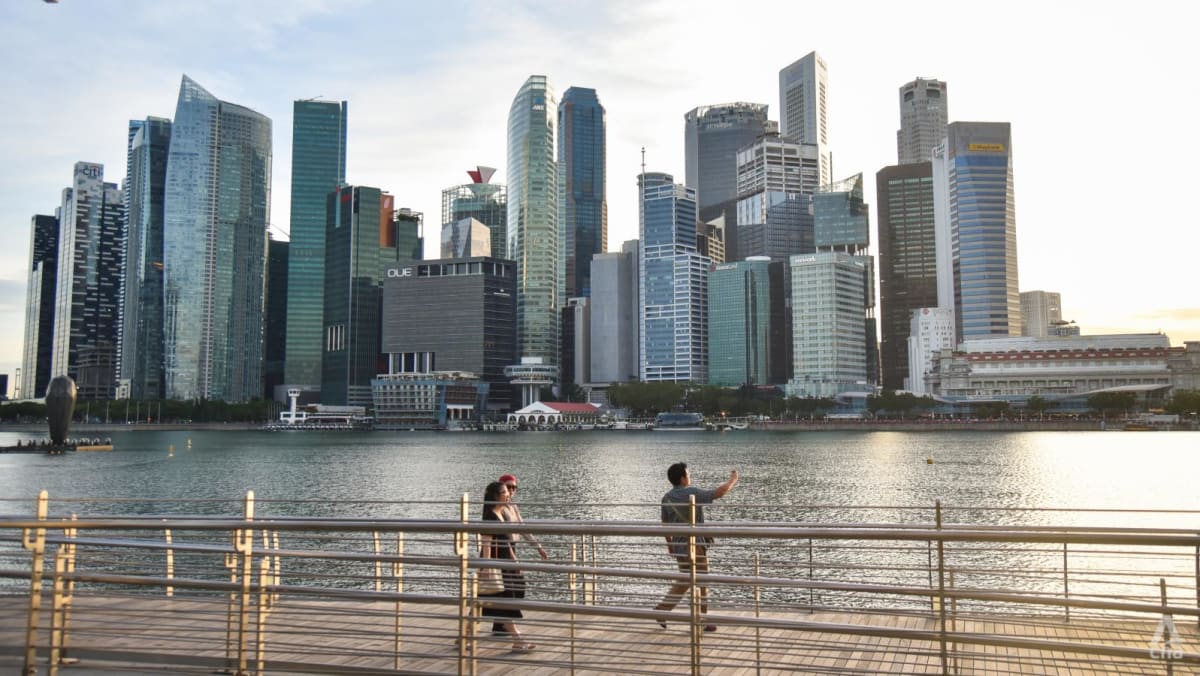 SINGAPORE: Singapore has maintained its growth forecast for 2023 at 0.5 per cent to 2.5 per cent, with growth likely to "come in at around the mid-point" of this range, the Ministry of Trade and Industry (MTI) said on Thursday (May 25).
The decision comes alongside data showing the economy growing by 0.4 per cent year-on-year between January and March, weighed down by the manufacturing, wholesale trade and finance and insurance sectors.
This is higher than the advance estimates of 0.1 per cent, but still marks a sharp slowdown from the 2.1 per cent growth in the previous quarter.
On a quarter-on-quarter seasonally adjusted basis, the economy shrank by 0.4 per cent in the first quarter, a reversal from the 0.1 per cent growth in the previous quarter.
WEAKER EXTERNAL DEMAND OUTLOOK
In its assessment of this year's economic outlook, MTI said the performance of advanced economies, such as the United States and Eurozone, has turned out to be more resilient than expected.
Nonetheless, their growth outlook for the rest of the year remains weak, with growth in the US and Eurozone economies expected to decelerate more significantly in the second half of the year due to the lagged effects of monetary policy tightening.
On the other hand, China's economic recovery is likely to be stronger than earlier expected, driven by a pickup in domestic services consumption following the lifting of its COVID-19 restrictions.
But continued stresses in the country's property market, as well as weakness in the industrial sector amid subdued external demand conditions, will continue to weigh on the recovery.
Against this backdrop, MTI noted that Singapore's external demand outlook for the rest of the year has weakened.
"Apart from the expected slowdown in the advanced economies, the electronics downcycle is likely to be deeper and more prolonged than earlier projected," it said in its report.
Spillovers from China's services-led recovery are also expected to remain weak given that services activities are less import-intensive than industrial activities."