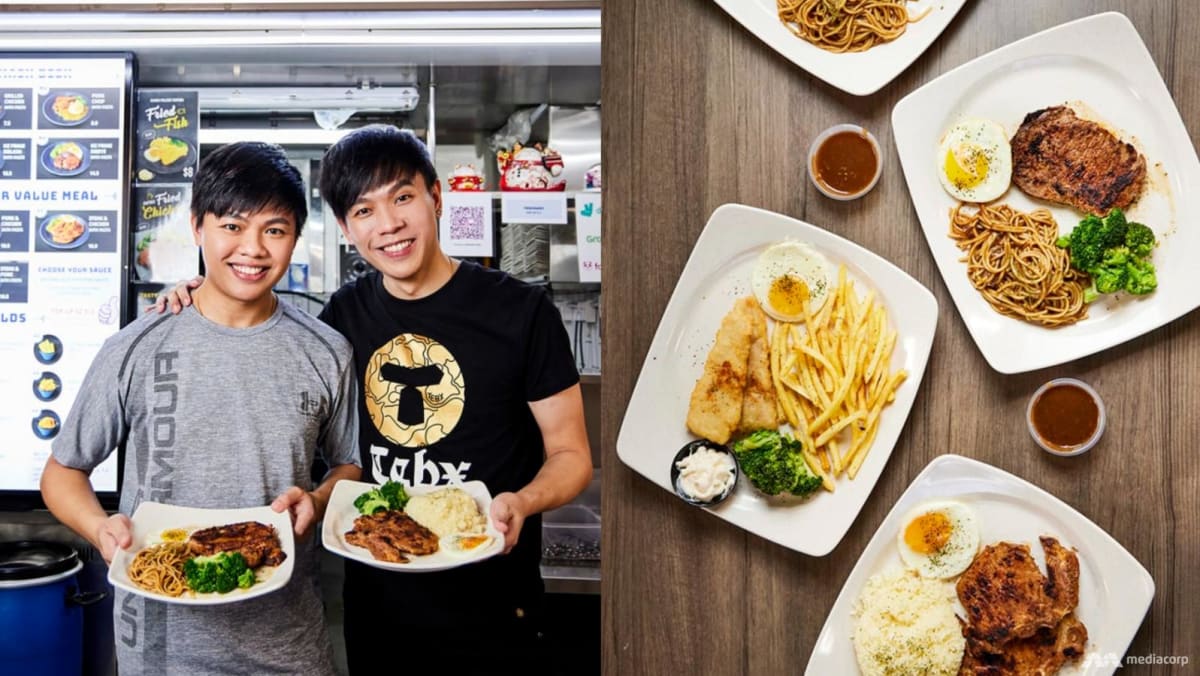 Recently, 8days.sg was alerted to a new Western food stall at Marine Parade Central Market & Food Centre run by a pair of young hawkers. "One of them looks like (late Taiwanese star) Alien Huang," said our friend.
When we went down to investigate, we found out that the fresh-faced hawkers of Pang Pang Western Food, Johor-born brothers Lucas and Bernard Pang, 32 and 31 respectively, used to work as cooks at casual steakhouse chain Astons. Their hawker stall, which opened May 1, serves Western grub with a slight Taiwanese twist. Its name, a play on their last names, also means "great Western food" in Chinese.
Though they are siblings, we find the brothers, now Singapore PRs, look nothing alike. Bernard boasts an honest charm, while Lucas, with his earrings and side-swept hair, exudes a bad-boy vibe.
"Did anyone say that you look like Alien Huang?" we asked Lucas.
"No one has ever said I look like a celebrity," he laughs. "Some aunties call me lang zai (good-looking guy) but customers don't flirt with me. Furthermore, we are always wearing masks, so no one really knows how we look."