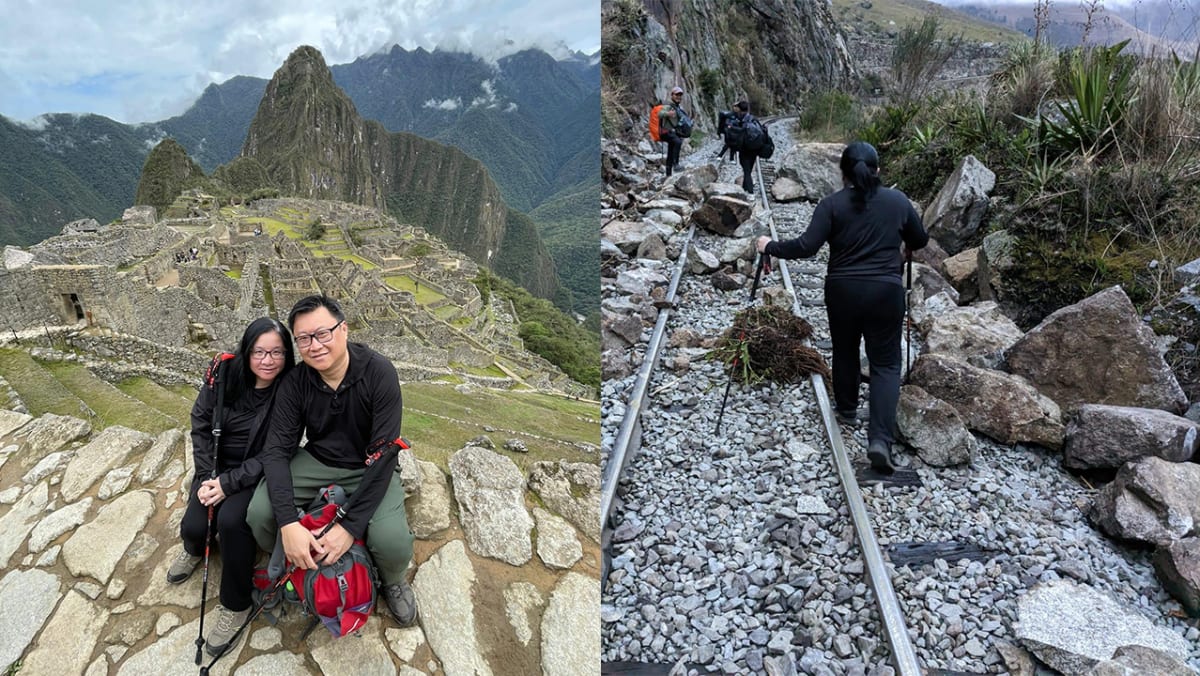 "ESCALATING LEVELS OF UNREST" FROM THE START
On Dec 7, ousted former president Castillo attempted to dissolve Congress and rule by decree. That same day, Dr Ho and Dr Ang landed in Peru.
"We faced escalating levels of unrest from the start of our trip. The moment we flew in, there were protesters along the street, but just very localised in Lima," said Dr Ho.
"We could see it from our hotel, which was near the Historic Center. Even the next day when we had a tour, there were cops and barricades in the Historic Center near the Presidential Palace, as well as Congress and stuff like that. But we could still go in. That's the key thing."
The couple then embarked on a planned trip to Paracas – a coastal town about three-and-a-half hours south of Lima by car. They couldn't go by bus as originally planned due to halted bus services.
"In Paracas and in the city next to it, there were protesters who were burning tyres because the ousted president's political stronghold was in the south of the country. They had more unrest compared to Lima. … But we managed to go there and come back in one piece," said Dr Ho.
After returning from Paracas, the couple set off for the region of Cusco, which serves as the gateway to Machu Picchu.
Again, plans went awry. In Cusco, their tour guides had to change their itinerary and take detours, as protesters were blocking the main roads.
Eventually, they made it to the town of Machu Picchu – colloquially known as Aguas Calientes – on Dec 12.
What they didn't know then was that it was the last day the trains would run before rail service was suspended.
"On Tuesday (Dec 13), we went on the Machu Picchu tour. We had beautiful pictures of Machu Picchu, free of tourists because there were no trains the next day," recalled Dr Ho about their lack of awareness of what lay ahead.