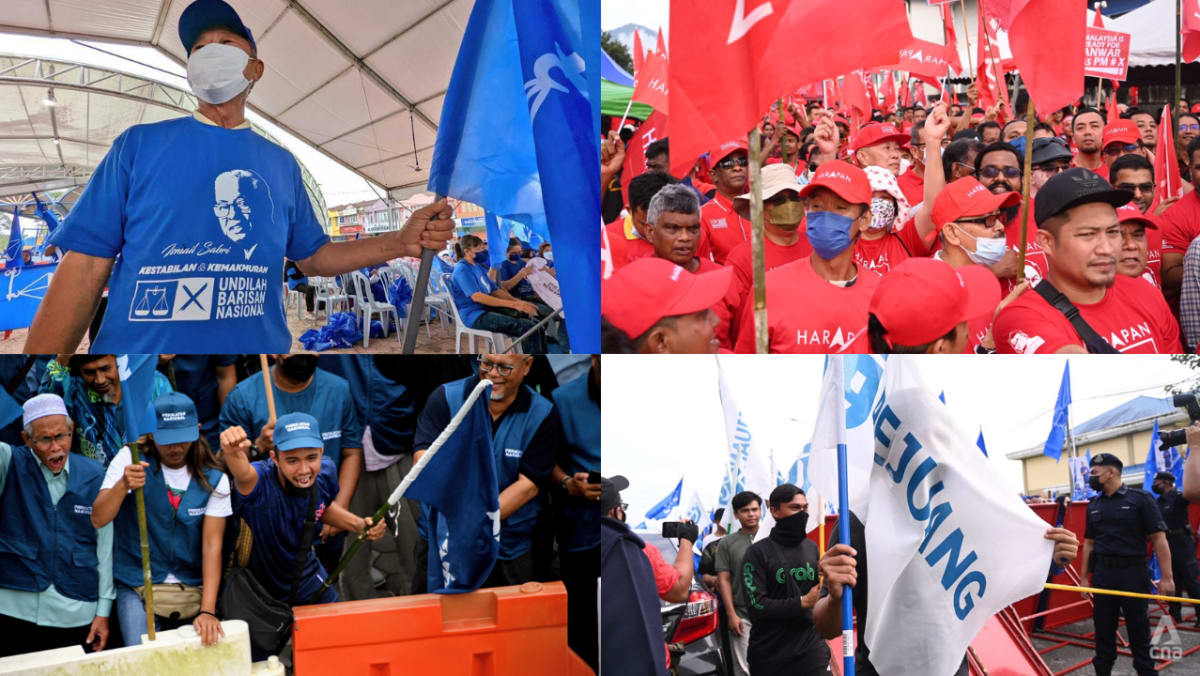 On Oct 10, caretaker prime minister Ismail Sabri Yaakob announced that parliament has been dissolved, paving the way for the elections.
Perak, Pahang, and Perlis also dissolved their assemblies so that the state elections could be held simultaneously with the federal elections.
Six other states – three under PH and PAS – decided not to dissolve their assemblies for now.
The three states under PH are Selangor, Negeri Sembilan and Penang while the states under PAS rule are Kelantan, Terengganu and Kedah.
The state assemblies of Sabah, Sarawak, Johor and Melaka are out of the equation as polls were held recently.
TEAR GAS FIRED AT SABAH NOMINATION CENTRE
Earlier at the Tenom nomination centre in Sabah, Malaysian media reported that anti-riot personnel were forced to fire tear gas after commotion caused by a rowdy group of supporters.
Commissioner Hazani Ghazali of the police's Internal Security and Public Order Department said tear gas was fired to disperse the crowd.
He told The Star that the situation has been brought under control and no reports of injury were received so far.
The Star also reported that the EC had rejected the nomination papers of Parti Kesejahteraan Demokratik Masyarakat (KDM) president Peter Anthony.
The EC had rejected his nomination papers based on a forgery conviction and sentence in May this year.
The KDM leader was the former Sabah infrastructure development minister and former Parti Warisan vice president.
He left Warisan in Dec 2021, saying that he would be starting a new party that would be friendly to the Gabungan Rakyat Sabah-led state government.