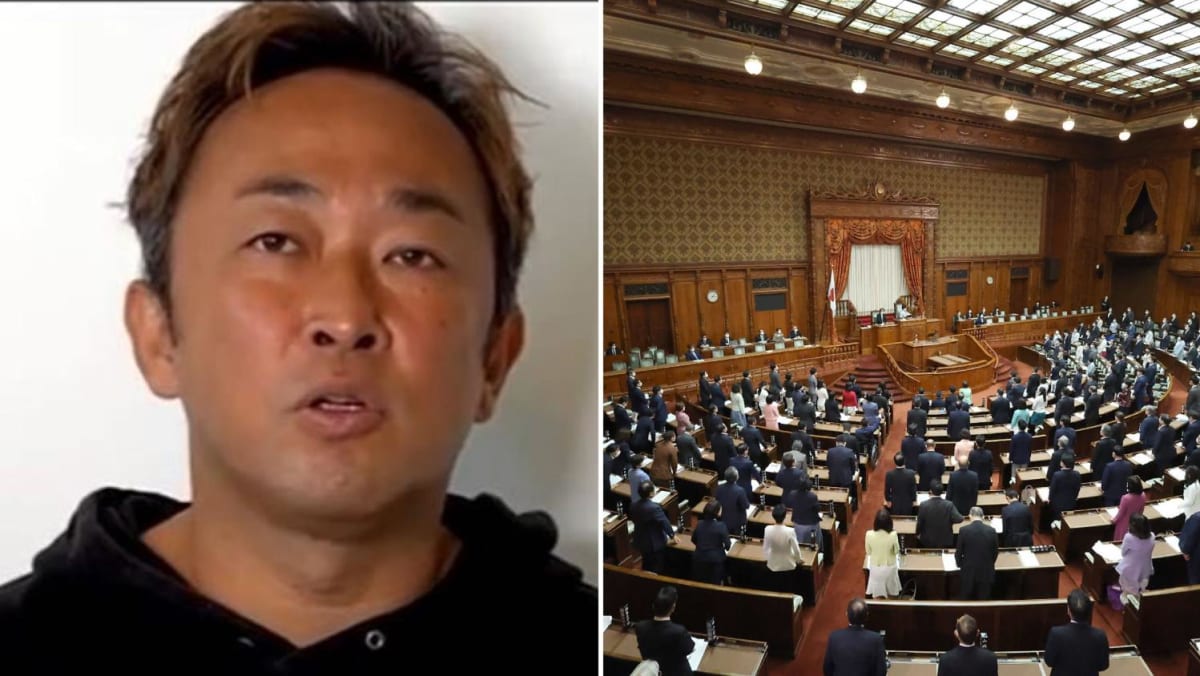 A Japanese YouTuber-turned-lawmaker was officially expelled from Parliament on Wednesday (Mar 15) for failing to attend a single parliamentary session since he was elected about seven months ago.
Yoshikazu Higashitani, also known online as GaaSyy, was elected to the upper house in July 2022.
He was summoned to the chamber on Mar 8 to apologise for his absence but remained abroad and did not show up in person, sealing the outcome of his short-lived political career.
He previously sent a video apology which was not accepted.
Expulsion is the most serious punishment a lawmaker can receive.
Higashitani is the first MP to be removed in more than seven decades and the first to be expelled for being absent, according to Kyodo News.
"GaaSyy doesn't understand the foundations of democracy, which is based on laws and rules," Muneo Suzuki, head of the chamber's disciplinary committee said on Tuesday, as reported by the Japan Times.
Higashitani, who is known for his celebrity gossip videos, is based in the United Arab Emirates, reported the Japan Times.
He is a member of the NHK Party, a single-issue party critical of Japan's public broadcaster.
The party, which frequently changes its name, renamed itself to the Seijika Joshi 48 Party on Mar 9, reported The Asahi Shimbun.
Higashitani is also alleged to have swindled money from several people by telling them he would give them an opportunity to meet members of K-pop band BTS.
According to Kyodo, citing sources, Japanese police had asked him to undergo voluntary questioning in December, on suspicion of defamation and extortion in connection with his YouTube posts.