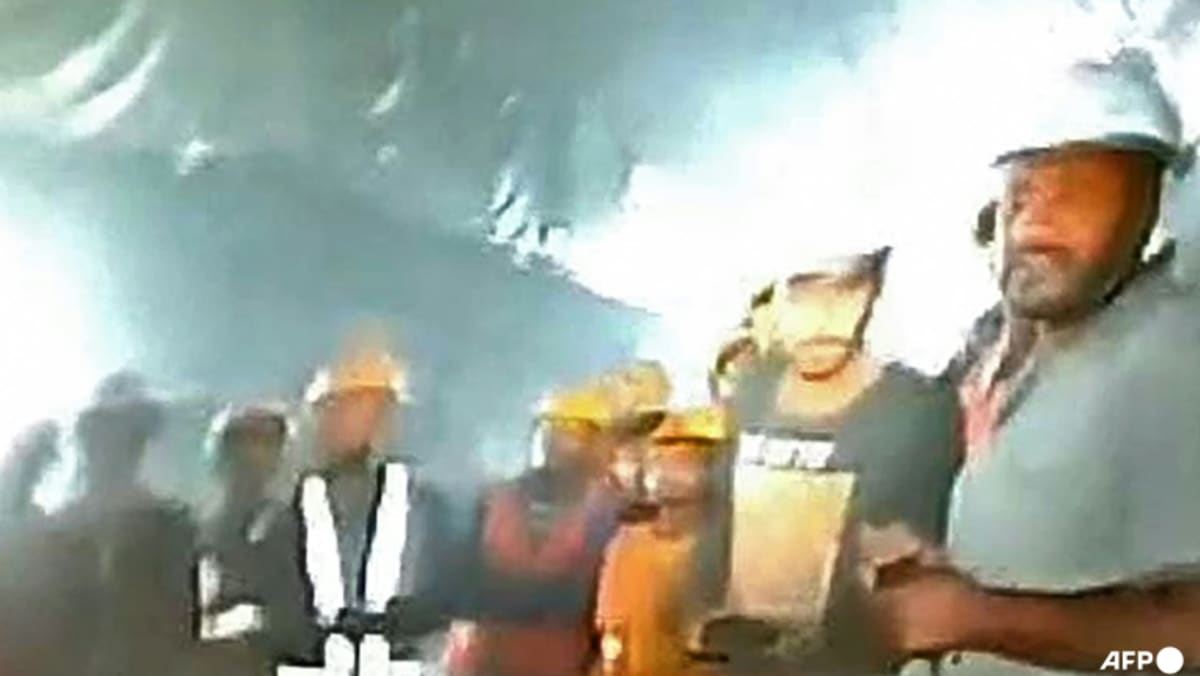 Dhami said he had spoken to Prime Minister Narendra Modi about the men, adding Modi told him it had to be their "top priority" to get the workers out.
Engineers had been trying to horizontally drive a steel pipe just wide enough for the increasingly desperate men through at least 57m of earth and rock that block their escape.
But the giant earth-boring machine they were using ran into boulders it could not get through.
Drilling on that route was paused on Friday after a cracking sound created a "panic situation", officials said.
COMPLEX OPERATIONS
Rescue teams are now preparing two new approaches to reach the men.
One is drilling a vertical shaft down from the forested hill above, forcing workers to cut an entirely new track to the top for the heavy equipment needed.
Officials estimated the proposed vertical shaft would need to be 89m deep, a potentially complex dig above the men in an area that has already suffered a collapse.
The other is to approach from the far side of the road tunnel, a far longer route of more than 450m, according to Indian media reports.
The tube used to deliver supplies to the men was successfully widened on Monday with the installation of a 15cm pipe, through which the camera was sent down.
It is hoped that a drone can also be sent down to assess the stability of the area where the men are trapped.
Hot meals were also delivered through the new pipe for the first time.
"We have sent 24 bottles with meals and bananas to the trapped workers," top local civil servant Abhishek Ruhela told AFP.
Experts have warned about the impact of extensive construction in Uttarakhand, where large parts of the state are prone to landslides.
The planned 4.5km tunnel is part of Modi's infrastructure plans aimed at cutting travel times between some of the most popular Hindu sites in the country, as well as improving access to strategic areas bordering rival China.
Foreign experts have been drafted in, including Australian independent disaster investigator Arnold Dix, president of the International Tunnelling and Underground Space Association.
"Those 41 men are coming home," Dix told the Press Trust of India news agency. "Exactly when? Not sure."