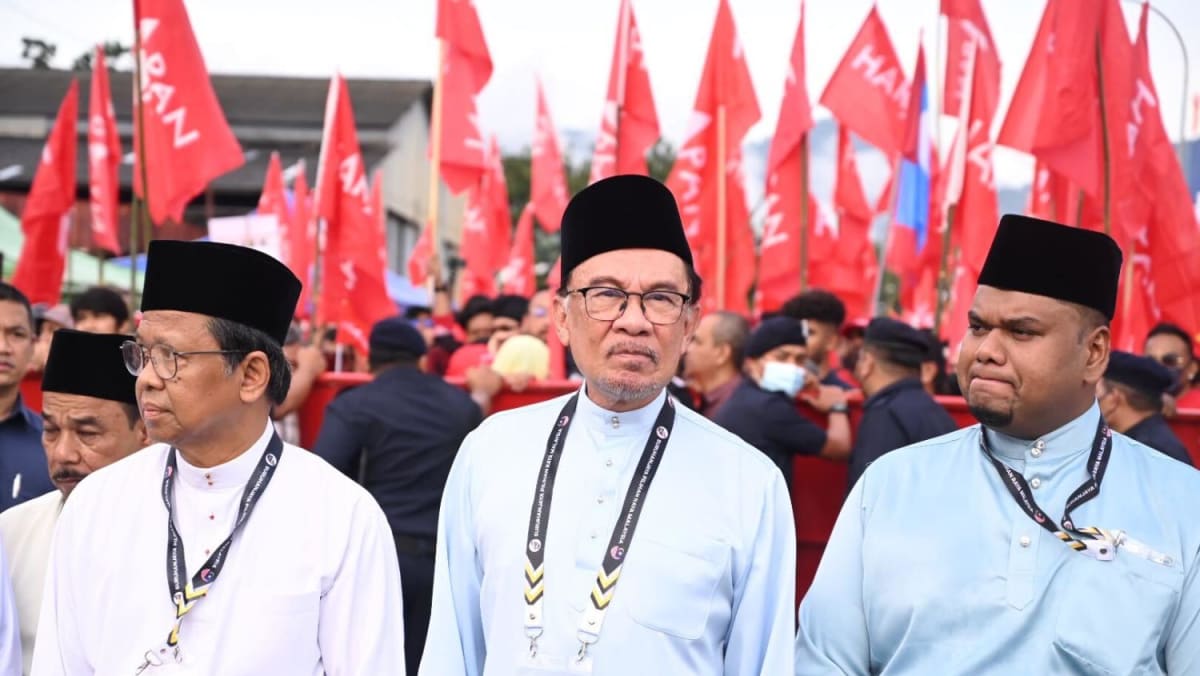 BORN IN PENANG
Born in Penang, Mr Anwar's candidacy in neighbouring Perak has been criticised. But the veteran politician argued he is also a Malaysian and has spent nine years in the state.
As the prime ministerial candidate for Pakatan Harapan, he said he could attract more support from voters in Perak.
"That has been my appeal," Mr Anwar said on Saturday.
"I am here to lead the Pakatan Harapan campaign and we are here to offer an alternative because of the failure of the present policies – particularly the economic policies – and of course, the social tension within communities. So, I think, I believe – God willing, inshallah – that may give an added advantage to us."
Before leaving the nomination centre, the PH chairman vowed his coalition would offer voters new alternatives to existing policies and that its government will be different from previous ones.
"Unlike Perikatan Nasional or Barisan Nasional, it's not about doing the same sort of activities, programmes or policies. Ours is a departure and I think it is important for people to then digest and give us the support," Mr Anwar said.