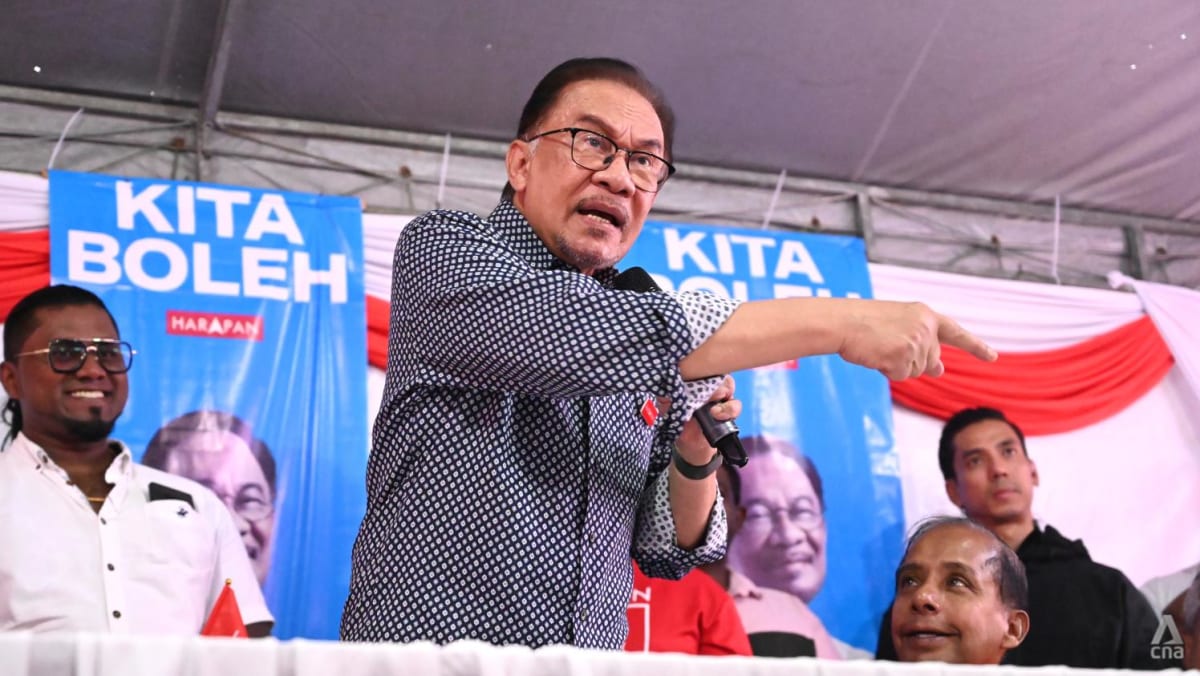 "We'll build this country as a team, a full team, a team that loves and helps each other," said Mr Anwar on Friday.
"I want to make sure that when we form a government on Nov 20, this government will be different from others."
When asked if he can ensure that the Democratic Action Party (DAP) would not dominate a PH-led government, Mr Anwar replied: "I said two things. I want to answer. First, the one who is going to be the leader on Nov 20, God willing, if we win, is not Mahathir, but Anwar Ibrahim.
"Second, this government, its prime minister is Malay and the king is a Malay."
DAP, a Chinese-dominated party, is one of the component parties under PH.