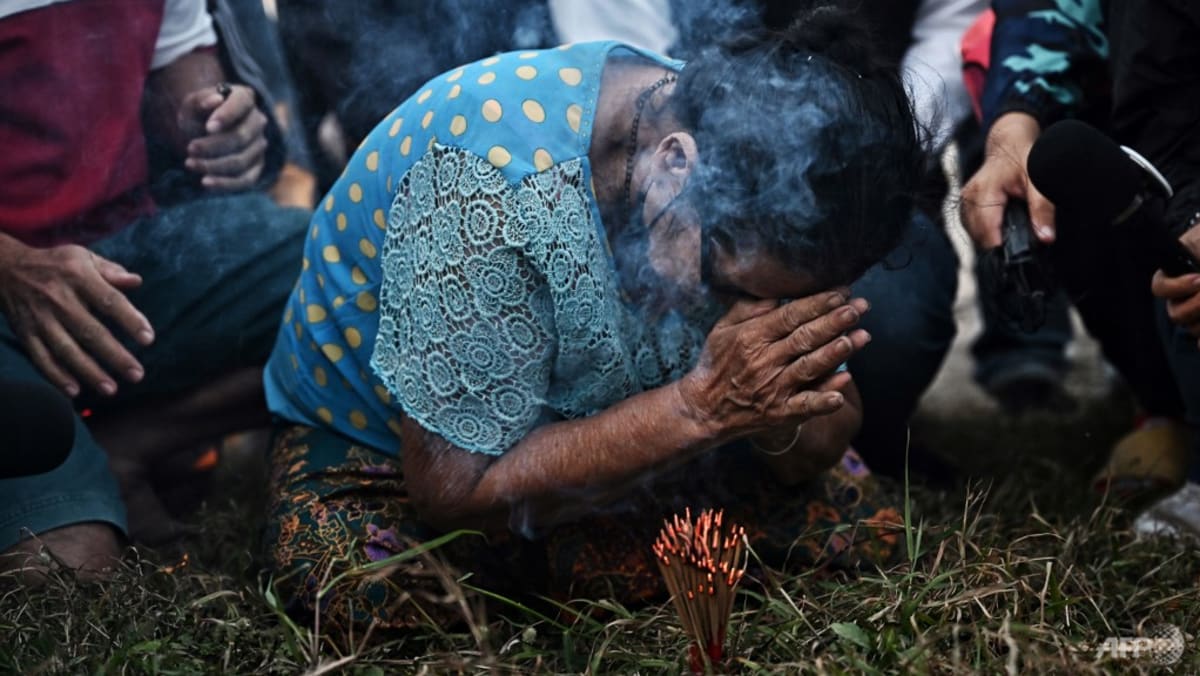 Vice Admiral Pichai Lorchusakul, the regional navy commander, said finding the men on Tuesday would be critical given their time exposed to the elements.
"Life jacket, life buoy and their floating technique allow us 48 hours to save their lives," he said late on Monday. "We will try to do as much as we can to save them."
Lieutenant Colonel Pichitchai Tuannadee, captain of the sunken ship, said he was in the sea for two hours before he scrambled onto a raft and was found by search teams on Monday.
"To see something as small as a life ring or a person's head above the surface of the water, it's very hard to see with the big waves," he said, adding the missing sailors were likely to be fatigued by now from having to tread water and make sure those without vests stayed afloat.
One of the marines was found late on Monday clinging to a buoy.
"He was floating in the water for 10 hours. He was still conscious, so we could take him out of the water safely," said Captain Kraipich Korawee-Paparwit, commander of the HTMS Kraburi, one of search vessels.