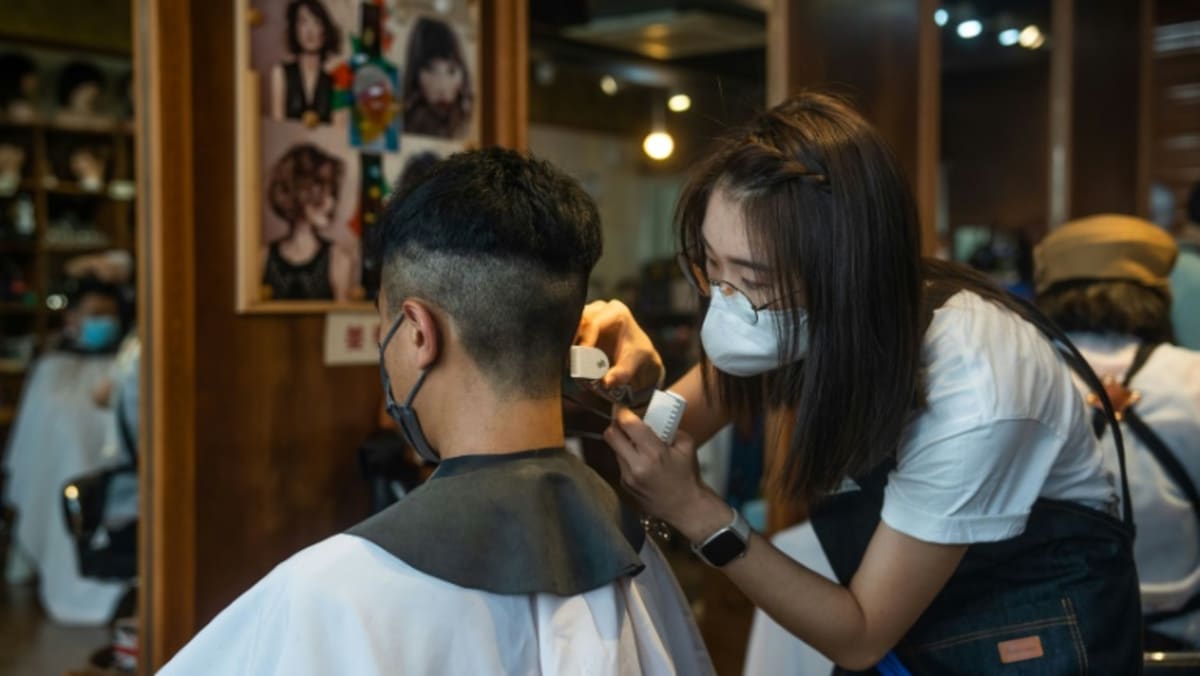 The United Kingdom became one of the most popular destinations for Hong Kongers after it announced a visa scheme that provided a pathway to citizenship, arguing Beijing had abandoned its pre-handover promise to allow residents key freedoms and autonomy.
So far more than 140,000 people have applied under the British scheme since it was launched in January 2021.
Other common choices for relocation include Canada, Australia and the United States, mirroring a similar wave of emigration that occurred ahead of Hong Kong's 1997 handover from Britain.
"I WANT TO BE EQUIPPED"
Despite their optimism for life overseas, many would-be emigrants told AFP they were worried about job prospects and wanted to learn more skills as insurance.
Fashion retailer Kimi Chau, 35, took a series of hairdressing classes in preparation for her move to Britain along with her husband and five-year-old.
"I want to be equipped for a job after I've arrived … If I could learn more skills before I leave, then if the opportunity came along for me to open up a business, I would be more confident," she told AFP.
Chau said her concerns about Hong Kong's education system amid a shifting political climate drove her to leave.
"Because I have a kid, the issue felt closer to home and I didn't take a long time to decide."
On a sweltering August afternoon, Chau and other hairdressing students brought along friends and family members to the salon where they took their classes for an informal graduation ceremony and a bittersweet farewell.