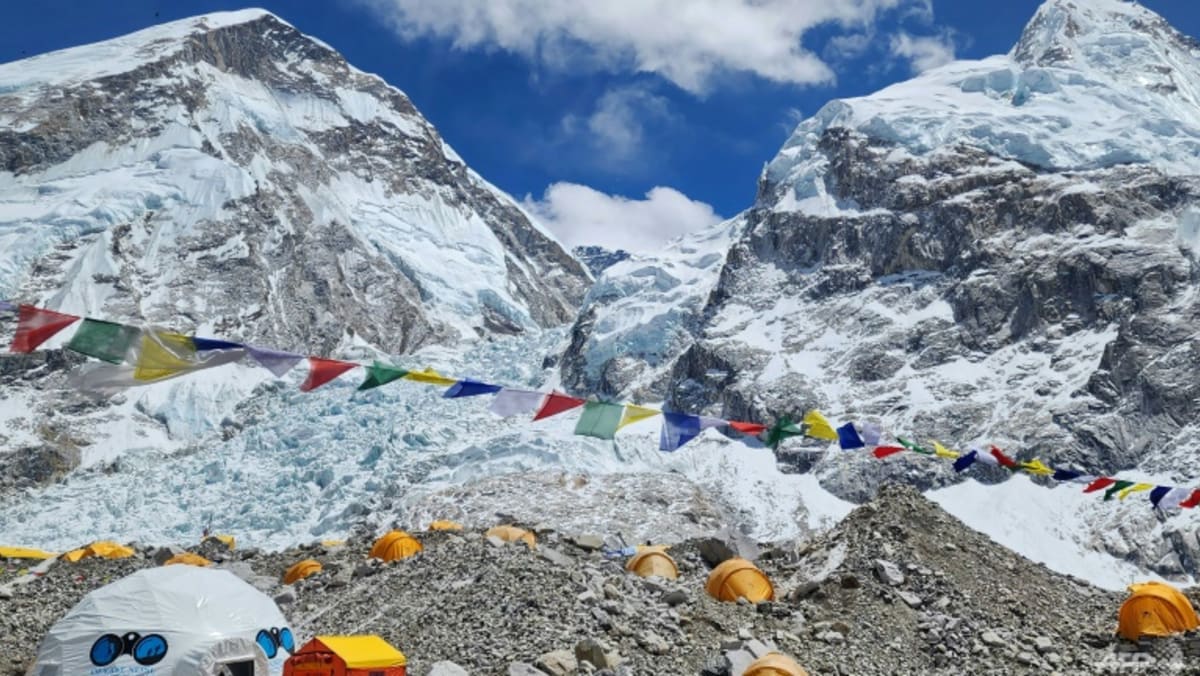 Dr Kumaran Rasappan, an orthopaedic surgeon at the National University Hospital who summited Everest in 2012, echoed Mr Lim's advice.
"They should definitely have tried other mountains, including 6,000m, 7,000m, 8,000m peaks before attempting Everest. I think that's the minimum, no matter how fit you are, because the body responds very differently at altitudes above sea level," Dr Kumaran added.
"Training at sea level is also important to get the physique, but having previous experiences at high altitude is important not only for the physique but for the psychological difficulties you may face."
The 39-year-old, who obtained an international diploma in mountain medicine in 2018, said that altitude sickness can strike due to a variety of factors like the rate of ascent and how acclimatised a climber is.
Those who have mild symptoms of acute mountain sickness may recover by resting and taking medication. But those who come down with HACE or HAPE should get to lower altitudes with the help of steroids or supplemental oxygen, Dr Kumaran said.
Despite all this, the climbers said that even the most experienced ones can get into trouble and succumb to the elements.
In April, Mr Noel Hanna, a mountaineer from Northern Ireland who had climbed Everest 10 times, died while descending from the peak of Annapurna mountain (8,901m) in Nepal.
Ten people have died on Everest this climbing season, including a Malaysian and a Chinese climber, double the average of five climbers who die on the mountain every spring. Another Malaysian has been missing since Friday.