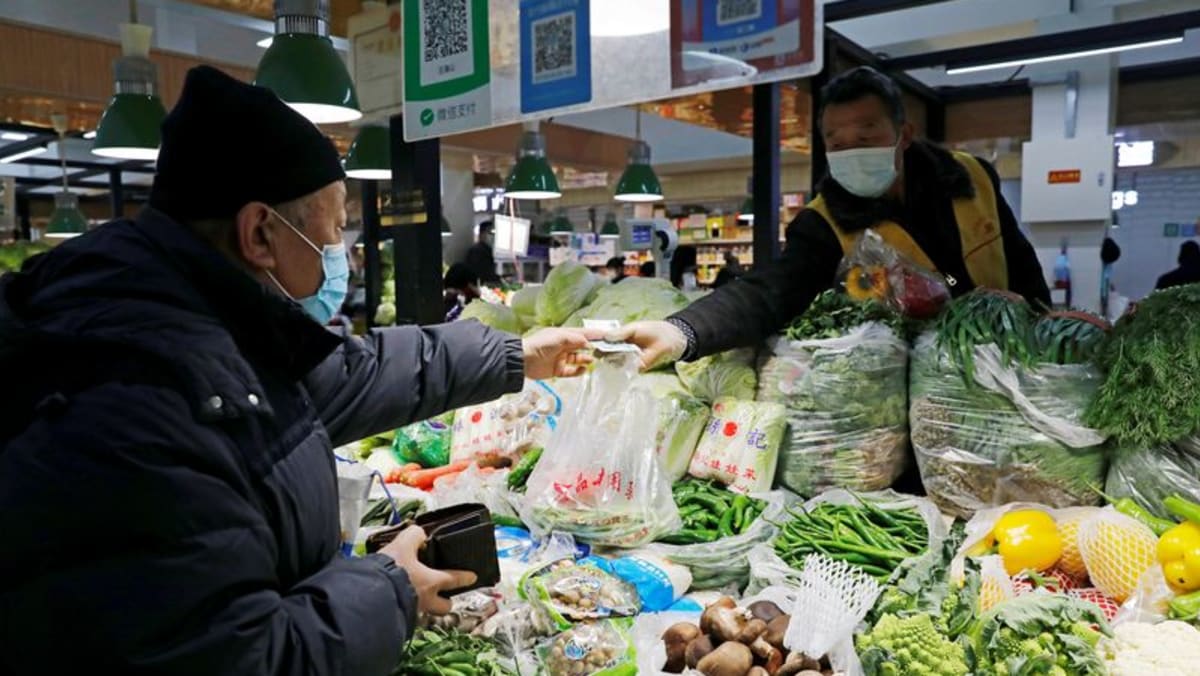 BEIJING: China's annual consumer inflation slowed down in February as consumers remained cautious despite the abandonment of strong pandemic controls late last year, official data showed on Thursday (Mar 9).
Producer deflation extended into a fifth month.
The consumer price index (CPI) for the month was 1.0 per cent higher than a year earlier, rising at the slowest pace since February 2022 and compared with the 2.1 per cent annual rise seen in January, said the National Bureau of Statistics (NBS). The result fell short of the median estimate of a 1.9 per cent gain in a Reuters poll.
The CPI, which is seasonally adjusted, fell 0.5 per cent from a month earlier, missing the forecast of 0.2 per cent gain. The monthly CPI rise in January was 0.8 per cent.
The government has set a target for average consumer prices in 2023 to be about 3 per cent higher than last year, when prices were up 2 per cent in 2021 and fell short of a target of 3 per cent.
Annual producer deflation deepened last month. The producer price index (PPI) in February fell 1.4 per cent from a year earlier, largely driven by softer commodity costs. That compared with an annual contraction of 0.8 per cent seen in January and the median February expectation for a 1.3 per cent decline in a Reuters poll.
Since October, producer prices have been consistently lower than a year earlier.
China's parliament has set what analysts say is a conservative growth target for 2023 gross domestic product of around 5 per cent, a sign that policymakers are aware of economic headwinds.
The economy, the world's second-biggest, has seen a tentative recovery from COVID-19 disruption while facing weaker demand abroad and a domestic property downturn.
Economists say China will nonetheless see upward pressure on consumer prices in the coming months, mostly thanks to the end of efforts to suppress COVID-19.
Core annual inflation, which excludes volatile food and energy prices, was 0.6 per cent in February, compared with January's 1.0 per cent, reflecting persistently weak domestic demand.
The economy gave one of its weakest performances in decades last year, squeezed by three years of pandemic controls, the property downturn and a crackdown on private enterprise.
To bolster growth, the government plans to stick with its usual playbook of spending on infrastructure.