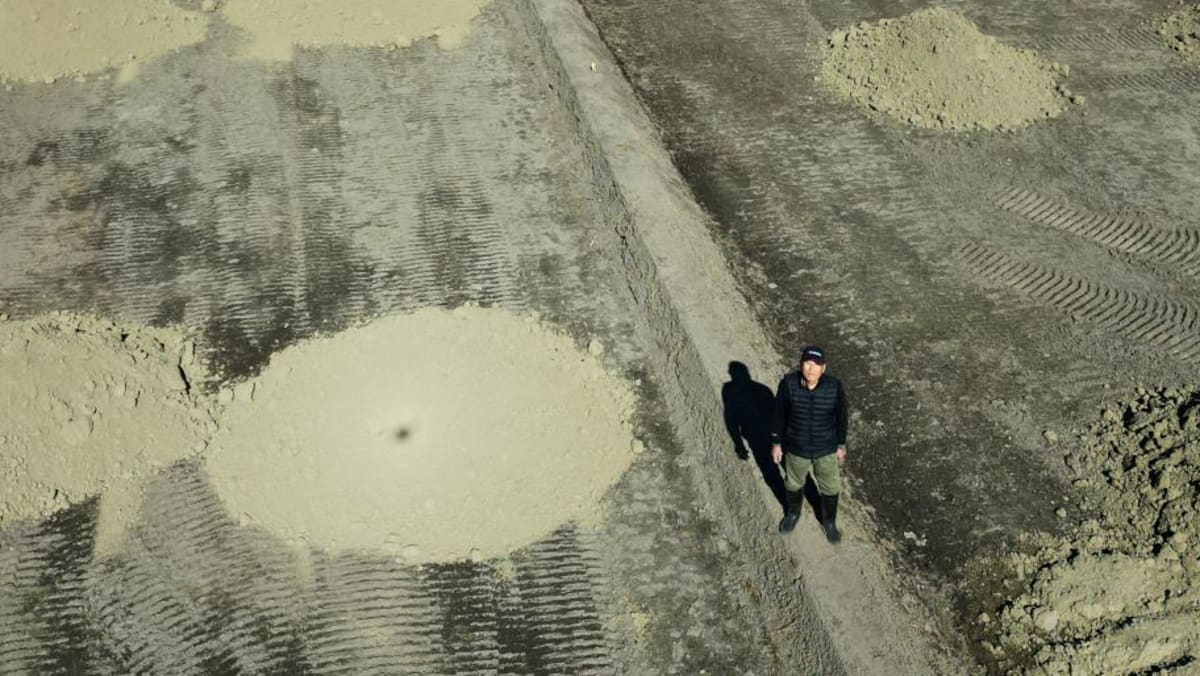 NAMIE, Japan: Jinichi Abe grins as he watches diggers working earth near his rice fields, knowing they are returning still more fields to productivity after Fukushima nuclear reactors exploded and sprayed the area with radiation over a decade ago.
Even better, Abe knows the rice that he and a cooperative grow will have a steady buyer, and his town of Namie, still struggling to recover from the March 2011 disaster, has a new hope: A venture that turns rice unsellable for consumption due to health worries into low-carbon plastic used by major firms across Japan.
Last November, Tokyo-based firm Biomass Resin opened a factory in Namie to turn locally-grown rice into pellets. The raw materials are reborn as low-carbon plastic cutlery and takeout containers used in chain restaurants, plastic bags at post offices and souvenirs sold at one of Japan's largest international airports.
"Without growing rice, this town can't recover," said Abe, 85, a 13th-generation farmer, who said the rice – unsellable due to rumours – had been used as animal feed, among other uses, in previous years. "Even now, we can't sell it as Fukushima rice.
"So having Biomass come was a huge help. We can grow rice without worries."
Spreading down from the forested slopes of the mountains to the ocean side, parts of Namie lie only 4km from the Fukushima Dai-ichi nuclear plant run by Tokyo Electric Power Company (Tepco), which provided jobs for many – including Abe's son and grandson. The plant's chimneys are clearly visible from Ukedo beach, below a primary school gutted by the Mar 11, 2011 tsunami.
The same wave slammed into the nuclear plant, setting off meltdowns and explosions. Namie residents first evacuated inland on Mar 12 but then, as radiation levels rose, were ordered out of town altogether with little more than the clothes they wore.
Nobody was allowed back to live until 2017, after decontamination efforts that left tonnes of radioactive soil stored around the town for years, including in the fields across from Abe's. Some 80 per cent of the town's land remains off-limits and not quite 2,000 people live there, compared with 21,000 previously.
There is one major shopping centre, one clinic, two dentists, one combined primary and junior high school – and a dearth of jobs. In better times, there had been a thriving pottery business and farming, along the coastal plain.
"Fundamentally, we want businesses that will create as many jobs as possible – basically, manufacturing," said town official Satoshi Konno, who admits things are "still tough."
Since 2017, eight companies have come in, including a concrete plant, aquaculture and an EV battery recycler, generating about 200 jobs. Discussions are underway with others and research institutes may bring still more people.