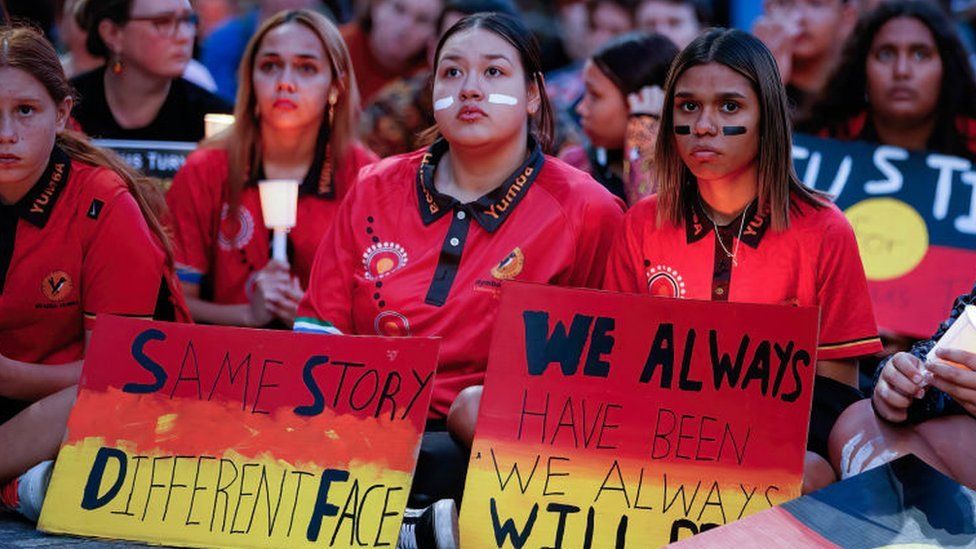 Three weeks ago, Aboriginal teenager Cassius Turvey was walking home from his Perth school along with friends when a stranger allegedly pulled up in an utility vehicle and told the group to run.
What happened next has stunned Australia and presented hard questions, many say, about pervasive racism in the country.
Passengers in the car allegedly chased down the Aborigine boys – who have been wearing their school uniforms – just before two were violently attacked.
One target was an already injured 13-year-old in whose own crutches had been used to beat your pet, causing bruising in order to his face, authorities say.
The other has been 15-year-old Cassius, who have police believe has been assaulted with a steel pole.
The Noongar Yamatji boy died 10 days later, after suffering seizures and two strokes through his serious mind injuries.
Warning for Radical and Torres Strait Islander readers: this article contains images of somebody who has died.
A 21-year-old white man, Jack port Steven James Brearley, has been charged with murdering Cassius and assaulting the other young man.
Police have not ruled out further charges towards Mr Brearley or even others.
Western Australian (WA) police say it had been a possible vigilante attack after Mr Brearley's car was damaged the day before.
But there is nothing to recommend Cassius and his friends were involved in the earlier incident, police state, nor any indicator they knew their own alleged attackers.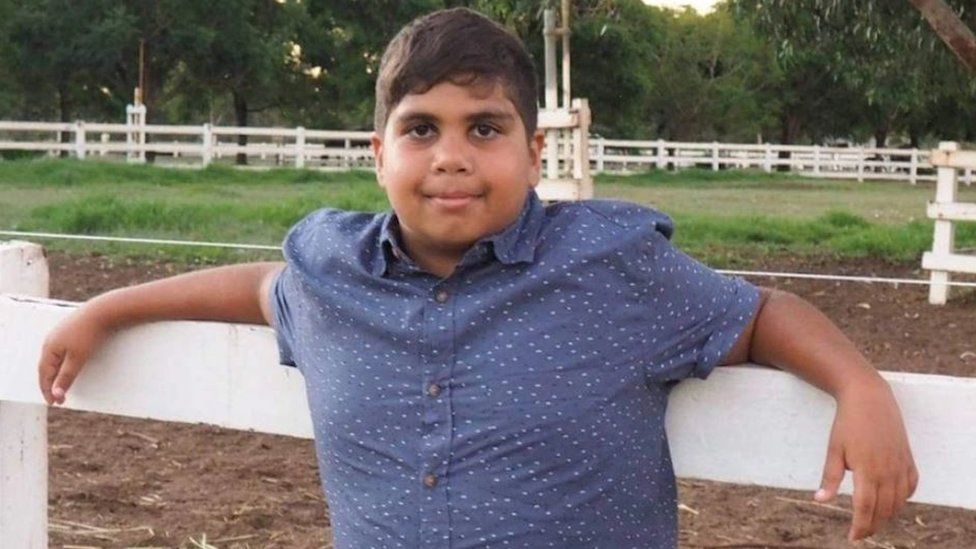 Officers are investigating claims the boys were racially abused before the attack, but Commissioner Col Blanch has advised the community not to estimate about a motive or even "jump to conclusions".
"It may be a case of mistaken identification, it might be a case of the wrong place at the wrong time, " he told a Perth radio train station last week.
But others – which includes Prime Minister Anthony Albanese – have said the attack was "clearly" racially motivated.
Noongar local community leaders wrote in an open letter: "Cassius was not 'in the incorrect place at the wrong time'. He is at his school uniform with his friends in broad daylight. "
Mr Blanch offers since said he regrets using those words, which were broadly criticised.
But the eliminating has sparked nationwide grief and anger. Thousands of people have went to vigils for Cassius in more than two dozen places throughout Australia, with activities also being held in the US and Brand new Zealand.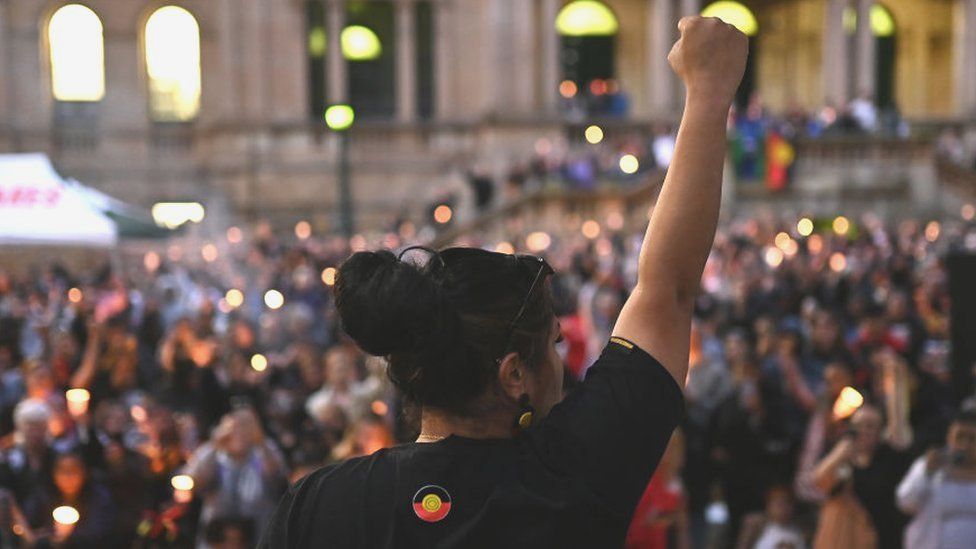 Even before the supposed attack, Indigenous towns were scared for their kids, according to Emily Farmer. Her child was among those strolling home with Cassius.
"I hate that I needed to explain that to a son at this age. "
For many, it offers evoked memories associated with high-profile killings of other Indigenous teenagers – such as 14-year-old Elijah Doughty.
Six years ago in CALIFORNIA town Kalgoorlie, this individual was run over with a man in a four wheel drive who believed the teenager had taken a motorcycle from his house. The person was acquitted associated with manslaughter but found guilty of a lesser cost – driving alarmingly causing death.
Human being rights lawyer Hannah McGlade says she is also reminded associated with other deaths: Louis St John Johnson, 19, in 1992; Cleon Jackman, fourteen, in 1999; and Jones 'TJ' Hickey, 17, in 2004.
Most of were attacked or pursued in racially discriminatory scenarios that would not happen to whitened children, according to Doctor McGlade, a member of the UN Permanent Forum on Indigenous Problems.
"This is shameful. It's an absolute blight on the nation that young kids can be killed like this, " Doctor McGlade says.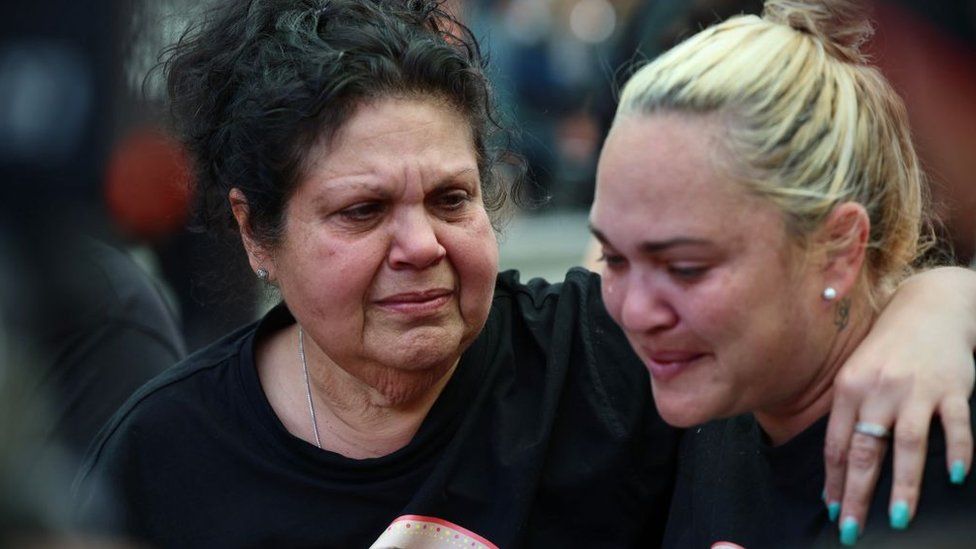 Aboriginal and Torres Strait Islander people suffer extraordinary rates of violence. Statistics show in certain parts of the country they are 6 times more likely to end up being assaulted than non-Indigenous people.
"Australia does have a shocking reputation around the world for this kind of violence, " Dr McGlade says.
Mechelle Turvey says her son was "the heart and soul" of his local community – jovial, kind and larger than existence.
"There was no reason for anyone to not like him, " she said inside a statement read out at vigils across the nation.
He was so concerned about negative stereotypes of Indigenous young adults that he started the 'pay-what-you-can' lawnmowing company at the age of 13.
"Cassius wanted the community to find out that young people were unable bad people and they could do good things, " Ms Turvey said.
Ms Turvey wants changes to be made in Cassius's name: including investments in youth programmes, bullying awareness and anti-racism initiatives.
And she desires justice over their death. Only a month ago she smothered her husband, exactly who died of cancer. And now she's burying her son.
"I'm heartbroken… for no reason, I've dropped him, " the lady said through holes outside a court on Monday.
"He should still be around today, going to college, playing footy and living a long living. "