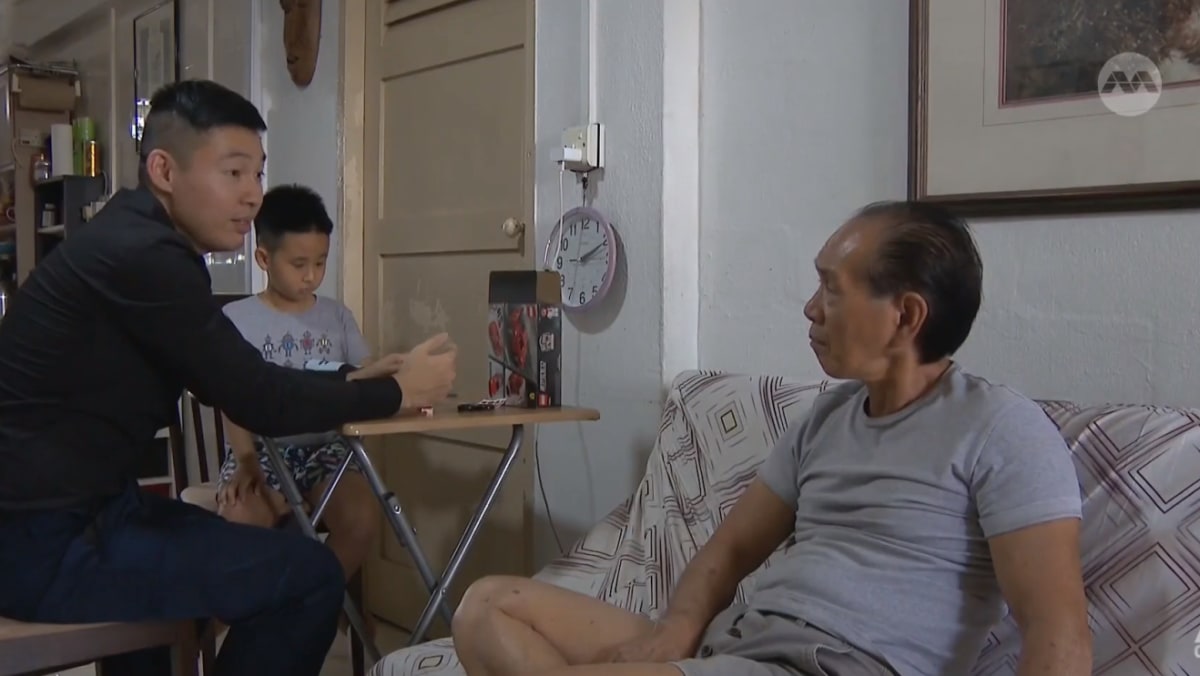 Retaining volunteers beyond six months is also a challenge, as they may be going through different stages in life, such as pregnancy or a change in jobs, Ms Mah said. However, it is easier on the families when volunteers stay on longer, she noted.
"(For) many families, it takes time for them to establish a relationship with the befriender," she said.
"Let's say a volunteer is with us for six months, and it takes about two months for the family to be familiarised with the befriender. They might have to restart the whole process again when they meet a new befriender."
The volunteers are a mix of full-time employees, stay-home mothers and students, she said.
"We don't really have as many volunteers sign up and … (it) will be good if many volunteers will be able to join on board with us. That really helps to establish better relationships with our families," she said.
BEING A VOLUNTEER
Among the existing regular volunteers is Mr Shen Jun, who has been with the Social Service Office @ Toa Payoh since June 2021.
"I always enjoy volunteering and I want to make a positive impact on others' lives," he told CNA.
Mr Shen, who does shift work and has flexible working hours, has been regularly checking in on Mr Max Wong and his family, who are beneficiaries of the programme.
Mr Wong and his wife were jobless between May and July last year, but with Mr Shen's encouragement, they are now employed. Mr Wong is a full-time security officer, while his wife is a shop assistant.
Mr Shen also helps by providing relevant information that benefits Mr Wong's eight-year-old son.
"We have information about bursaries or children and all that, whatever there is, which I have problem keeping track of because I work the night shift," Mr Wong told CNA.