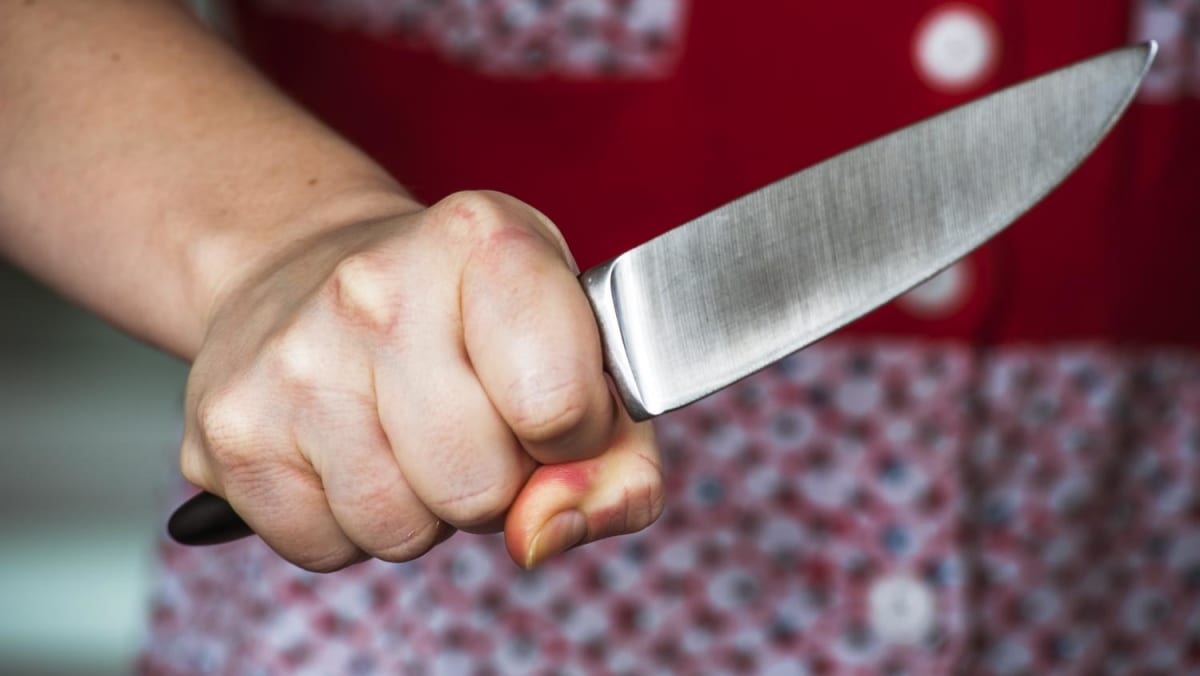 SINGAPORE: Angered that her son had entered her room without her permission to use her phone, a woman stabbed the 11-year-old boy in the thigh.
The boy bled profusely and went to his room where he called the police.
The 41-year-old woman, who cannot be named due to gag orders imposed by the court, was sentenced to two months' jail on Wednesday (May 17).
She pleaded guilty to one count of voluntarily causing hurt with a dangerous weapon on a minor.
The court heard that the victim took his mother's spare phone on the morning of Nov 6, 2021 and entered her room without permission.
Despite his mother telling him not to enter her room, the boy ignored her and continued playing with her phone.
The women went to the kitchen and retrieved a 21cm-long knife before heading back to her room.
Her son was lying on the bed, covered with a blanket.
She pulled the blanket up from him before bringing the knife down in a stabbing motion.
The weapon landed on the blanket, pierced through the fabric and cut the boy on his thigh.
The boy cried out in pain and began bleeding profusely.
He fled to his room and locked it before telling the police over the phone that his mother had stabbed him with a kitchen knife.
The boy was taken to hospital with an open wound and was discharged a few weeks later.
The prosecutor sought two to three months' jail for the offender, saying she had been convicted in 1999 for a similar charge. She was given probation at the time.
However, the prosecutor acknowledged that the offender suffers from major depressive disorder of mild severity. The condition had a substantial contributory link to her offending conduct, but did not impede her knowledge that what she was doing was wrong.
Defence lawyer John Koh said his client had pleaded guilty at the earliest instance and has cooperated with authorities.
She still undergoes treatment for her condition and has taken steps to rehabilitate herself as much as possible to prevent further reoccurrences, said Mr Koh.
"Instructions from my client are – yes, this is a mother and child incident. The child has since forgiven his mother for her conduct," he said.
"What my client wants is for her to get over this episode, to go back and rebuild the bond between mother and child."
He asked for the lower end of the range of what the prosecution was asking for – two months. He also managed to get his client's jail term deferred to Jun 14 so she could finish her notice period at work.