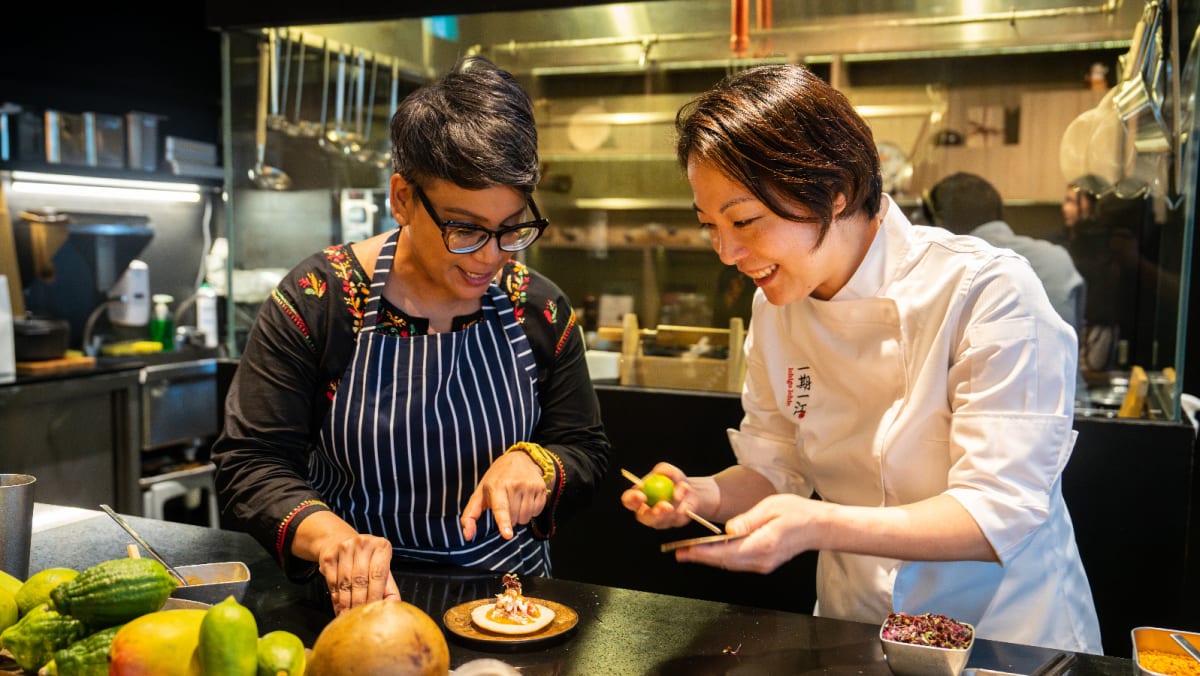 In fact, many of the principles and philosophies of traditional Japanese food are similar to some types of Indian cuisine because they are linked by Buddhism and meditation, she went on to share.
For instance, Sattvic food, which has its roots in the Indian medicinal system of Ayurveda, "is very much about the ingredients and not the spicing; it should never overwhelm, and very little onion or garlic is used. It's close to the lifestyle that monks lead. Following the principles of Ayurveda, it should have six flavours, which is about balance. It's the same thing with Japanese Buddhist cooking, I would say."
What's more, she added, "When I went to India to learn Sattvic cooking, there were many Japanese people learning under my instructor as well. In fact, she was so busy, she almost couldn't take me, because she had so many Japanese students. I hadn't realised that there were many Japanese who came to India to learn Bharatanatyam, as well."
Eno said she, too, very much wants to visit India. But for now, Little India will have to do – along with the scents and smells that fill her own restaurant.
Akane Eno x Vasunthara Ramasamy's "Japindian" menu is available on Jun 10 with two seatings: 6pm to 8pm and 8.30pm to 10.30pm. Dinner is available as a six-course collaborative menu at S$328++ per person. A drinks pairing menu of five drinks is available at an additional fee of S$88++ per person, featuring a curation of sakes and wines crafted by female sake brewers and winemakers.
Reservations for the collaborative menu open on May 23; to book, call or WhatsApp 90182897 or visit https://ichigoichie.com.sg/reservations/. Ichigo Ichie is at 1 Nanson Rd, #02-07A, Intercontinental Robertson Quay.