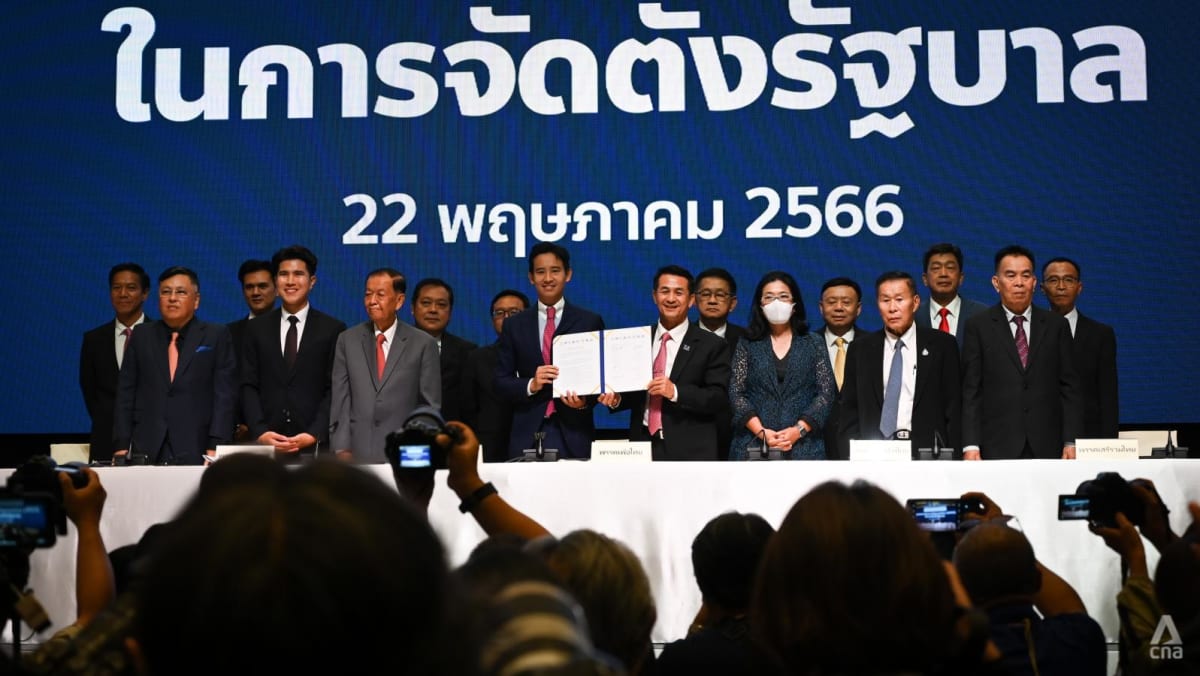 BANGKOK: Thailand's Move Forward party and its seven political allies signed a memorandum of understanding (MOU) on Monday (May 22) to affirm a mutual agreement to drive 23 agendas once their coalition government is formed.
The MOU – coming on the heels of Move Forward's unexpected win in the May 14 general election – aims to create a basis for the forming of Thailand's next government, and to determine the common direction of work among the eight member parties.
"It is a compilation of agendas we mutually agreed upon and are ready to bring forth through the governmental and parliamentary mechanisms," said Move Forward's leader and prime ministerial candidate Pita Limjaroenrat.
"It also shows the responsibilities shared by the parties that will form a government together."
Among the key missions are drafting a new constitution, legalising same-sex marriage, placing cannabis back on the banned narcotics list and replacing compulsory enlistment with voluntary recruitment during peacetime.
"All the parties agreed that every mission the government will bring forth must not affect the status of the state under the constitutional monarchy or the inviolable status of the monarch," said Mr Pita.
The coalition currently comprises Move Forward, Pheu Thai, Prachachat, Thai Liberal Party, Thai Sang Thai, Fair, Plung Sungkom Mai and Pue Thai Rumphlang.
Together, they have 313 seats in the 500-member House of Representatives.