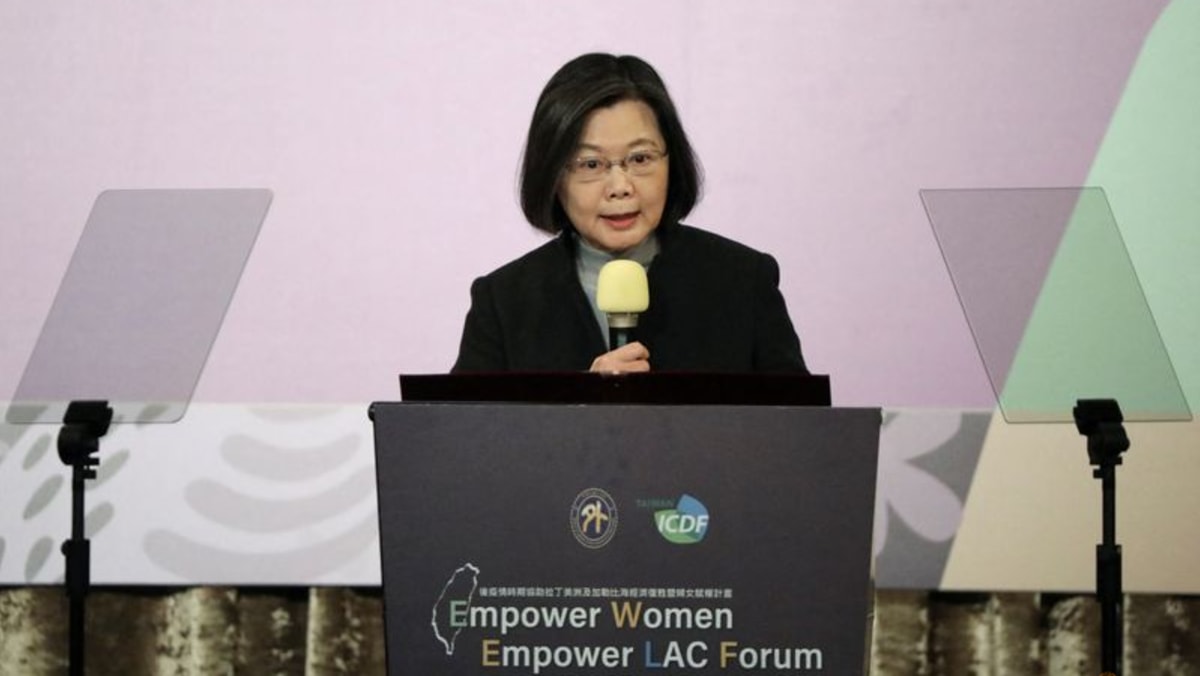 TAIPEI: Taiwan President Tsai Ing-wen plans to stop off in Los Angeles and New York as part of a visit to Central America, a government minister said on Thursday (Mar 9), a sensitive itinerary Tsai's office has yet to confirm.
Tsai plans to meet US House Speaker Kevin McCarthy in the United States, according to sources, and McCarthy confirmed to US media this week he would meet her this year.
China, which views Taiwan as its own territory, said on Wednesday it was "seriously concerned" by Tsai's "transit" plans and had asked Washington for clarification.
Taiwan's presidents, including Tsai, have a record of travelling through the US en route to other countries, usually for a day or two, though the US government has generally avoided meeting senior Taiwanese officials in Washington.
Asked by a lawmaker in parliament about Tsai's arrangements for meeting with overseas Taiwanese while she is abroad, minister of the Overseas Community Affairs Council Hsu Chia-ching said it was confirmed one of these events would happen in New York.
There would be four such meetings with overseas Taiwanese, including in the Central American countries Tsai would be visiting, Hsu said, answering "yes" when Guatemala and Belize were mentioned, both of which have diplomatic ties with Taiwan.
"On the west coast it's most likely Los Angeles, but Los Angeles is very big so we don't know in which area," Hsu said, adding she would be part of the delegation going on the trip.
Taiwan's presidential office declined to confirm any travel arrangements.