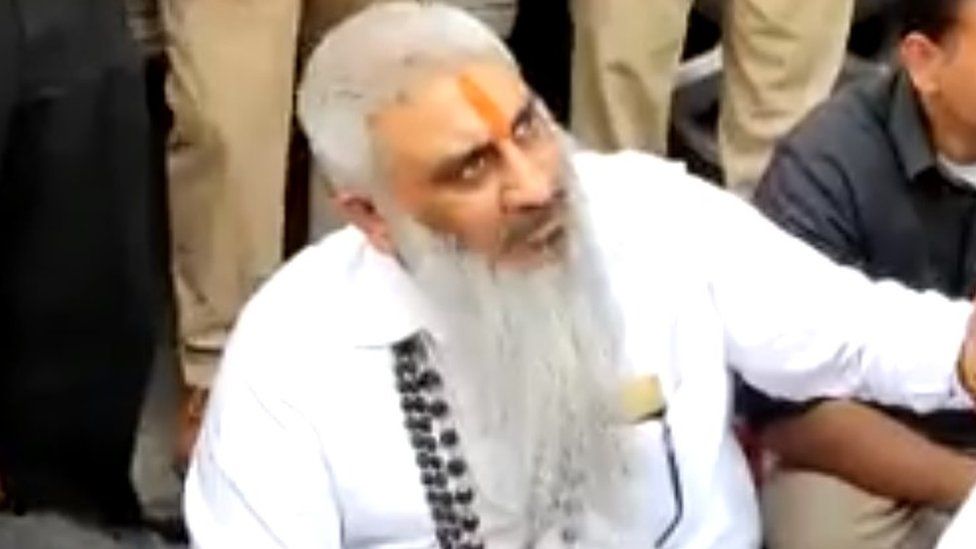 A radical Hindu religious leader, Sudhir Suri, has been shot dead in north-western India.
The 58-year-old was killed on Friday while protesting in Amritsar – home to the world famous Golden Temple, one of the holiest sites in Sikhism.
Suri was the self-styled leader of the fundamentalist religious group, Hindu Shiv Sena.
A local shopkeeper was subsequently arrested in connection with the killing, authorities said.
The Director General of Police in Punjab state, Gaurav Yadav, said the suspect was being questioned.
"Whosoever is behind it and whosoever hatched the conspiracy will be unveiled and those who are behind it will be arrested," he said.
Sikhs in India and abroad have previously accused Mr Suri of making derogatory comments about their faith and community.
According to police, Mr Suri had been in Amritsar outside a local temple, to protest against the alleged desecration of Hindu deities.
In recent years Amritsar has seen a spate of apparently religiously-motivated killings.
In September, a man was killed in public after being accused of chewing tobacco and being drunk near the Golden Temple.
Last year, a man was beaten to death after being suspected of trying to commit a sacrilegious act near the temple.