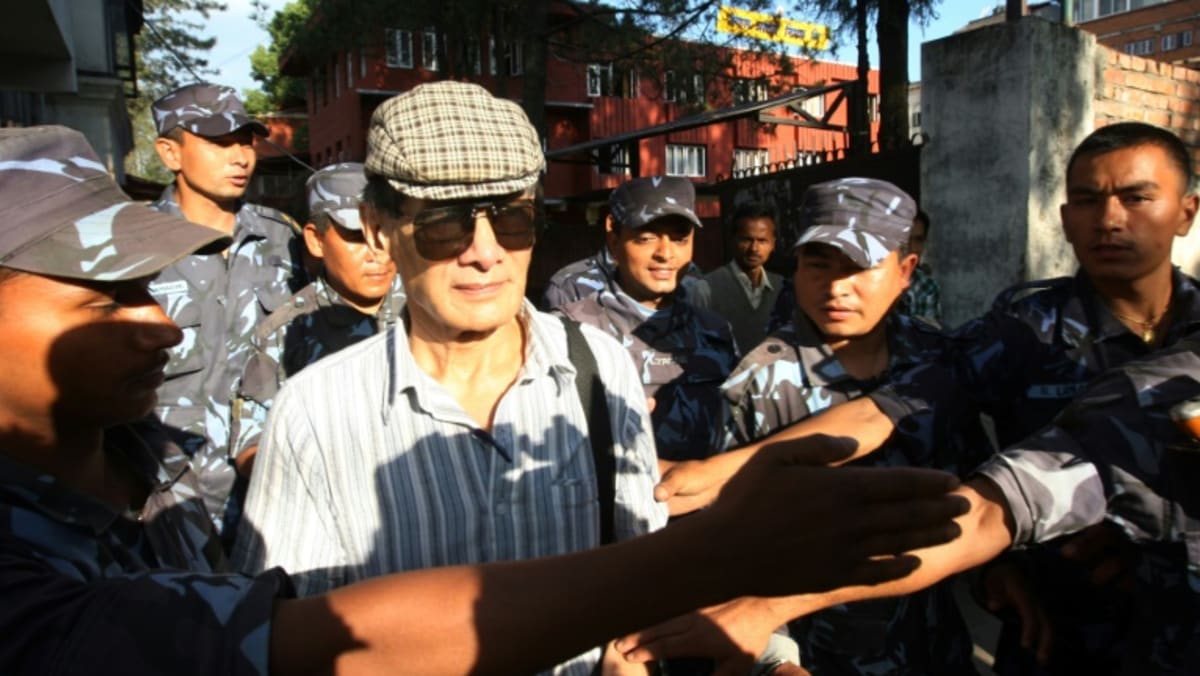 KATHMANDU, Nepal: French serial killer Charles Sobhraj, responsible for multiple murders of young foreigners in the 1970s across Asia, was heading to France on Friday (Dec 23) after being freed following almost 20 years in a Nepali prison.
After leaving Kathmandu's Central Jail, the 78-year-old was taken to Kathmandu airport where he boarded a flight to Paris. He was due to arrive on Saturday morning via Doha.
Sobhraj, whose life was chronicled in the Netflix series "The Serpent", was earlier driven out of the prison in a blue police vehicle through a scrum of reporters.
Wearing a medical face mask, brown woolly hat and blue puffer coat ringed by police in bulletproof jackets, he made no comment to journalists as he left.
Nepal's top court ruled on Wednesday that he should be deported within 15 days and his lawyer said a ticket had been booked for him on Friday.
"Nepal's government wants to send him back as soon as possible. Sobhraj also wants that," Gopal Shiwakoti Chintan told reporters, adding that the Frenchman would be departing on a Qatar Airways flight around 6:00pm (8.15pm, Singapore time).
The court ordered Sobhraj, who had heart surgery in 2017, be released on health grounds after he served more than three-quarters of his sentence for murdering a US tourist and a Canadian in Nepal in the 1970s.