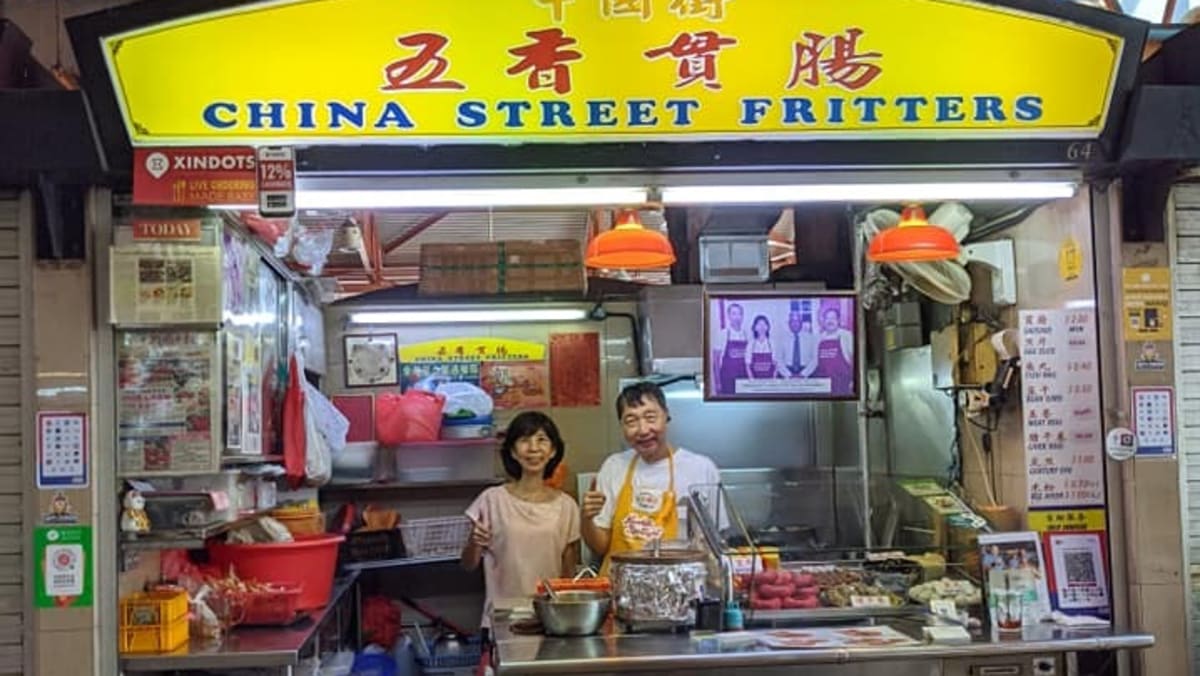 FOUND ANOTHER TENANT TO TAKE OVER
Ng's father started China Street Fritters as a street-side stall in 1942. It has been been operating at Maxwell Food Centre since 1987, and before that, "over 16 years" at its namesake China Street. Second-gen owner Ng has already found another hawker to take over his rented stall.
"My stall is from the pioneer generation of hawkers, so we can transfer it to another tenant. The people taking over are from China, but they have not decided on what they are selling," he said.
As a first-gen hawker stall, China Street Fritters' rent is not as high as what new hawkers are paying via a bidding system. But Ng disclosed that he is still suffering financially from the COVID-19 pandemic, as his operating expenses are higher than the average hawker's.
Other than the stall itself, he also rents a central kitchen to make his fritters and transports them to Maxwell using a van. When his rent rates all went up, he decided that it was not worth it to continue operating.
"With all these expenses, we are paying as much as a bidded stall monthly. Our profit margin is very low, because we also use (pricier) quality ingredients. We need to recover financially, but it has been very hard," he explained.