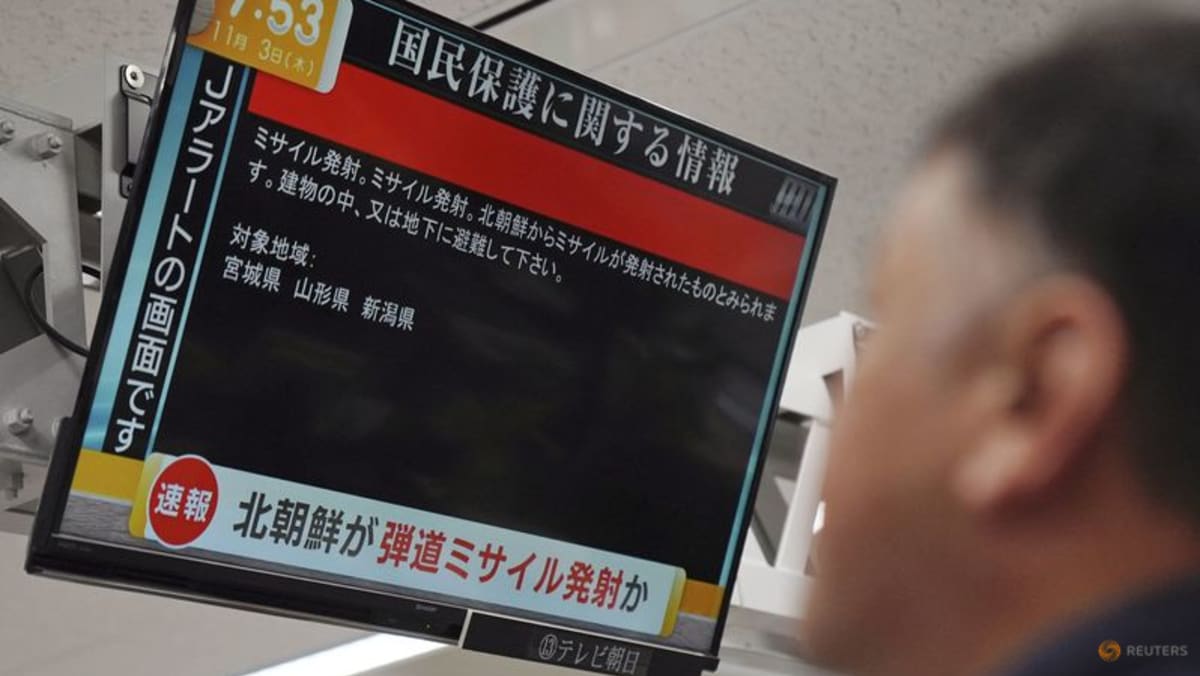 The Yonhap news agency reported the missile went through stage separation, suggesting it may be a long-range weapon.
After North Korea fired at least 23 missiles into the sea on Wednesday, including the one that landed less than 60km off South Korea's coast, South Korean President Yoon Suk-yeol described the launches as "territorial encroachment" and Washington denounced them as "reckless".
South Korea issued rare air raid warnings and launched its own missiles in response after Wednesday's barrage.
The launches came after Pyongyang demanded the United States and South Korea stop large-scale military exercises, saying such "military rashness and provocation can be no longer tolerated".
The allies have been conducting one of the largest air exercises ever, with hundreds of South Korean and US warplanes, including F-35 fighters, staging around-the-clock simulated missions.